Evelyn & Kyle's Beat Cancer Fund
Evelyn (Amber Stone) went to the doctor for a referral to get an MRI after having severe knee pain and swelling. Her doctor ordered it but her insurance company, Molina Marketplace, wouldn't approve it until she went through 6 weeks of physical therapy before she could have the test done. Meanwhile, her leg use rapidly deteriorated and she went from having a mild limp to using a cane to get around to being on crutches, her knee pain becoming more and more unbearable.
In the past several weeks her knee has doubled in size. When she was able to finally get the MRI, it indicated that she had some sort of mass or tumor in her knee.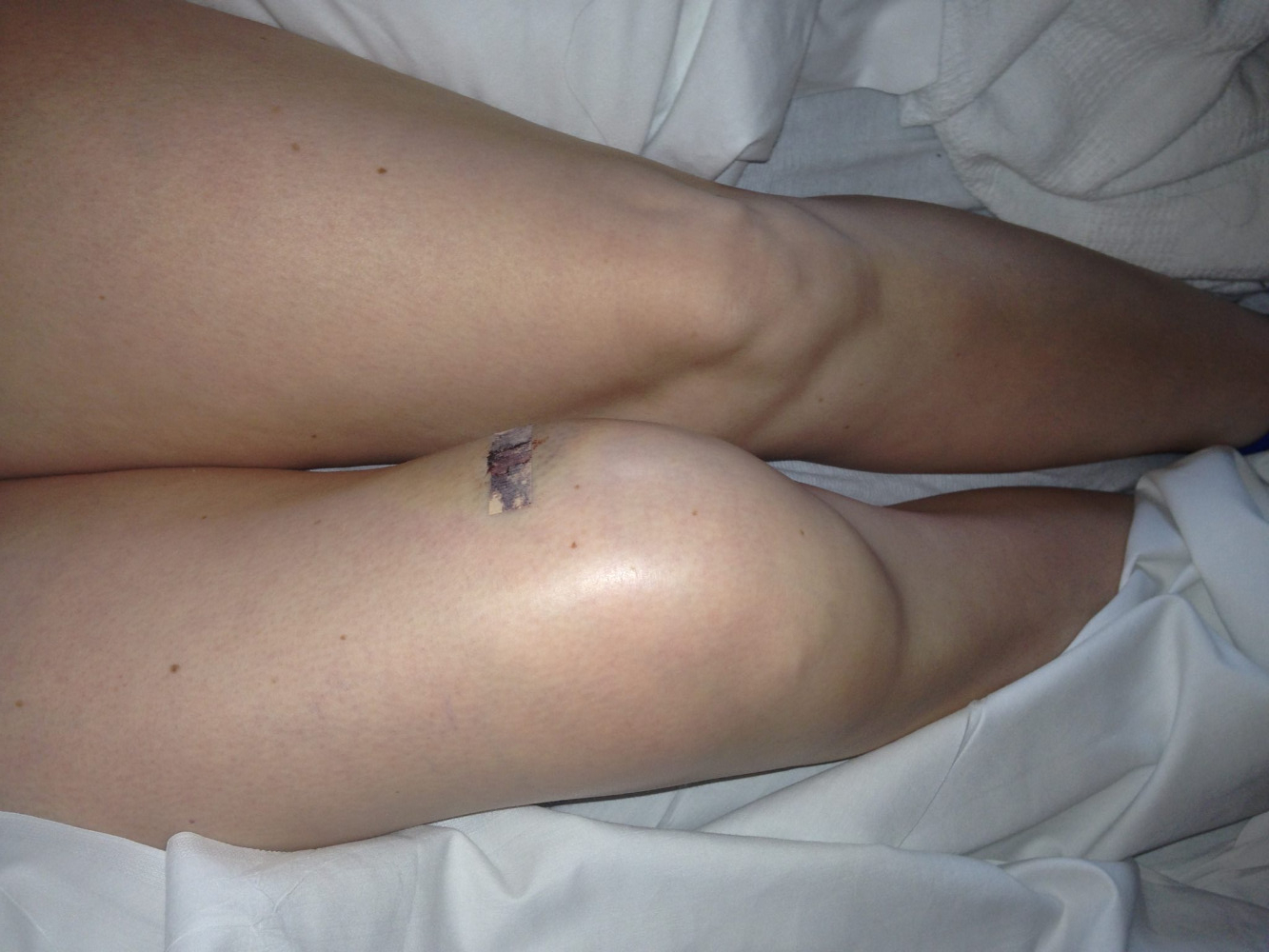 The insurance company was still delaying her treatment and her PCP blew it off as well. She finally checked herself into the ER with MRI results in hand and now she is finally being taken seriously. She was admitted and has had several tests, including a bone scan and a biopsy. It is bone cancer and the tumor is growing aggressively. The treatment plan most likely will include several months of chemotherapy and surgeries.
This has come as a major shock to us all. Her and her husband Kyle bought a house before this diagnosis and it is not move in ready by any means. There is a lot of work to be done. There is no bathroom on the first floor, which she will need since she cannot climb the stairs among various other repairs needed to make it livable. It will also need to be disinfected and kept that way while she is in chemotherapy since she needs a somewhat sterile environment to be in during that time. They really need all of the help they can right now. Her insurance coverage with their bronze plan from Molina Marketplace is not great and we do not know at this time what they will cover. Updates will be made as they are known.

Organizer and beneficiary