Help for the Lawrence Family
On January 4, 2018, the Lawrence family's lives dramatically changed. Nicole is 39 weeks pregnant with their first son, Cameron Joseph, and Gianna is so excited to be a big sister, but Chris is fighting for his life in the ICU at Brigham and Women's with a long road ahead of him. Nicole's maternity leave is unpaid and Chris is only receiving short term disability benefits. Taylor and I are hoping to raise money to help Nicole with rent, bills, groceries, and anything else that comes up during this time.  Any amount you can donate will help!
The following is from Nicole's instagram:
It's been 16 days since I've heard your voice...I watch all of our videos and stare at thousands of pictures of us through the years. January 4th our life changed. As we were looking forward to so many great things in 2018 we have been thrown into a life changing world wind...We have hit so many rock bottoms together but this is the hardest yet in the 11 years we've been together. As I watch you fight for your life, as I see you sedated on a breathing tube with tubes and wires coming out of everywhere fighting to breathe on your own, I stayed with you 24/7 around the clock for the first 10 days at south shore hospital and since I've transferred you to Boston I'm there everyday by your side praying for you to make a full recovery. We've had our share of ups and downs a lot of all arounds but in the end we are a unit, a team and We never loose faith in eachother or our life. Knowing you hadn't felt good in awhile and wanted to turn our life more positive I hate watching you suffer but i know deep in my heart and soul you will make it through this. You are the strongest man I've known and no matter what has happened in our life I know you will fight for our family to pull through and make a full recovery. We have all our family and friends praying and hoping that you make a full recovery. This is a life changer but im hoping it's a blessing in disguise. For a brighter future for our family, When you recover from all of this I am hoping to look back and realize that you needed to hit the absolute worst to live your absolute best life. I'll never leave your side and I will be there every step it takes to get us back on our feet and enjoy life with our amazing family we have built. We were supposed to have cam on 1/23 and I have been fortunate enough to be able to push the date out until 1/31 to give you time to heal your body. I know this is just another bump in the road and it will make us stronger than ever...I love you Christopher Joseph. Just keeping fighting the good fight and we will see brighter days, Gianna and I need our man home.
Nicole goes on to say that Chris has necrotic pancreatitis and ARDS and all of his organs shut down. He's been fighting for his life for 2 weeks. She asks for your continued prayers during this rollercoaster.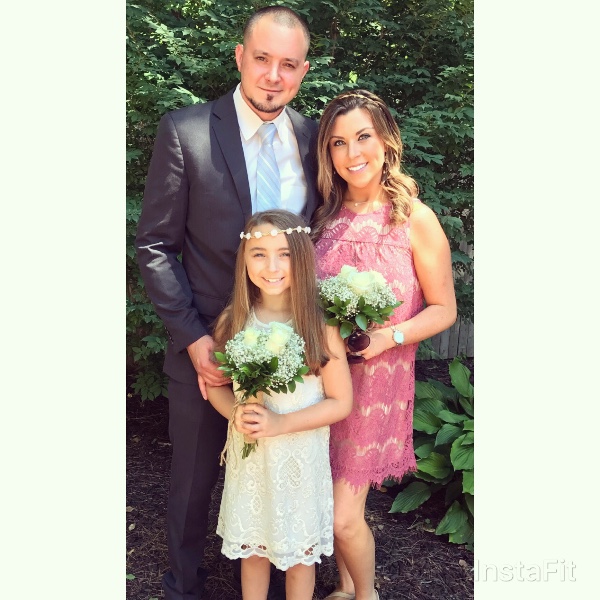 Become the first supporter
Your donation matters
Organizer and beneficiary
Shannon Aikey
Organizer
Marshfield, MA
Nicole Lawrence
Beneficiary