Ocular Melanoma Research: In Memory of Nancy Roth
On September 4, 2018, my wife Nancy Roth lost her six-year battle with ocular melanoma.
This rare disease, which occurs in 2,000 adults each year, currently has no cure in its metastatic form.
In memory of Nancy, I'm raising funds to help support research and treatment of ocular melanoma. Donations will go to the Eye Tumor Research Foundation,  a nonprofit organization that not only provided tremendous counsel and care to Nancy during her battle, but is also devoted to learn more about eye cancers and tumors in an effort to win the struggle for life and sight.
But let me tell you more of Nancy's story, and of her courageous battle that she ultimately lost.

Nancy's Story


Nancy was born on August 23, 1942, and grew up in Lincoln Park, MI. She attended Lincoln Park High School and the University of Michigan, graduating in 1964 with a degree in nursing.
She was a nurse at Evanston Hospital in Evanston, IL, when she and I met. We married on July 2, 1966.
She became a dedicated flight attendant at United Airlines, flying for decades, bringing enthusiasm and quick wit to passengers around the globe. She traveled the world many times over and as a patriotic and proud American, she especially loved the U.S. troop transports. Nancy never met a stranger.
Nancy and I were blessed with three children – Donald Jr., Eric, and Carolyn – and multiple grandchildren, with whom Nancy had a very close and loving relationship.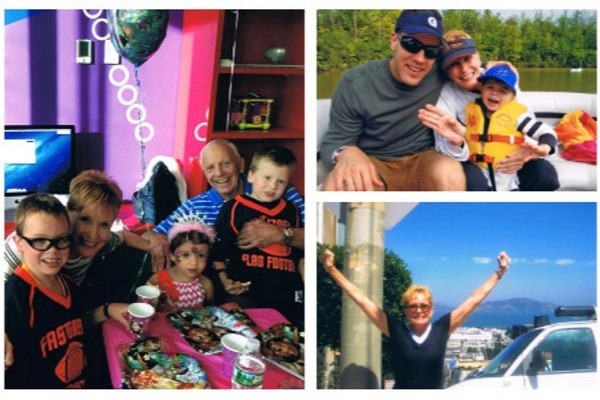 Her Struggle
Six years ago, our local ophthalmologist, Dr. Ira Garron diagnosed Nancy's condition, and referred us to the world-renowned Wills Eye Hospital in Philadelphia. There, we spent many days and hours under the care of Drs. Jerry and Carol Shields and their great team.
Over a two-year period, Nancy's eye responded to treatment; only a remnant of the tumor remained. However, we came to understand that there was a 50% chance that the tumor would metastasize, which happened at the three-year mark.
We continued the battle at the Perlmutter Cancer Center operated by New York University Langone Health. Their sophisticated treatment included drug mixes created only in Australia and then flown in for immediate patient application.
Nancy battled gallantly, but I could tell her belief in a cure was being put to the test.
Treatment continued with regular chemotherapy and radiation at Highland Park Hospital, as the cancer spread to other areas of Nancy's body.
Despite our fight, we finally realized that Nancy was slipping away.

My Hope for Her
I never stopped believing that the Holy Spirit would cleanse Nancy and we would resume our joyful morning and evening review of current events of our kids and grandkids. For 32 years, I drove her to the airport and picked her up from her trips around the world as a flight attendant. I loved shopping, getting her what she needed.
Nancy was my conscience and my guide, and I miss her greatly. Yet I'm filled with love and gratitude for her and our many years together.

My Hope for Others
If your contributions during this fundraiser can help even one person win the battle that Nancy lost, my sharing this story with you will have been well worth it. Thank you for helping me remember my wife Nancy, and for your thoughts and prayers for anyone struggling with this disease.
Where Do Your Donations Go?
Your donations in memory of Nancy Roth will be used, under the direction of Dr. Carol Shields at the Eye Tumor Research Foundation, in the following manner:
- Supporting national research into the immunology of how cancerous ocular cells metastasize (spread to other parts of the body)
- Supporting local research on the prevention and treatment ocular oncology under the direction of Dr. Bruce Brockstein at Northshore Health System in the Chicago area.
Through these efforts, it is hoped to relieve the suffering – and prevent premature deaths -- of current and future eye cancer patients. Your generous donations are greatly appreciated.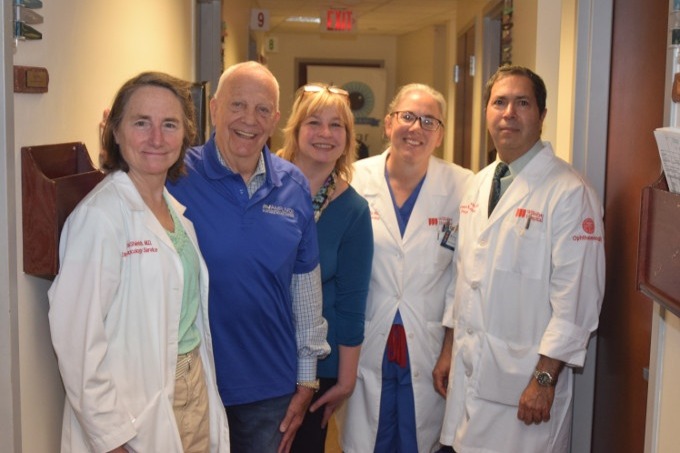 We thank the Eye Tumor Research Foundation for their devoted research in eye cancers and tumors in an effort to win the struggle for life and sight.
Organizer
Don Roth
Organizer
Northbrook, IL

Eye Tumor Research Foundation
Registered nonprofit
Donations are typically 100% tax deductible in the US.