The KKK Crashed Our Equality March!
Show the Ku Klux Klan that hate is not an Alabama value, by joining in support of Equality Shoals as we work to advance LGBTQ equality in Northwest Alabama. 


On Sunday, June 11, 2017, Equality Shoals, a newly formed LGBTQ education and advocacy organization located in Shoals area of Northwest Alabama, hosted a sister march to the national Equality March for Unity and Pride. This event was the first organized LGBTQ equality march or parade in Northwest Alabama. 
Around 10-12 affiliated members of the Ku Klux Klan protested this event, which began and later ended at Wilson Park in downtown Florence. The event drew an attendance of around 400 LGBTQ  supporters.
Florence TimesDaily: Equality Shoals event mostly upbeat
We're embarrassed. We're shocked. But we've still got pride. And hometown pride, too! Consider helping us throw a little glitter and a lot of shade their way. 
We believe hate is neither a Christian, nor an American value. We believe that Y'ALL MEANS ALL. We believe that those hoods are ridiculous, and would like nothing more than to have the KKK publicly embarrassed by an LGBTQ group from Alabama.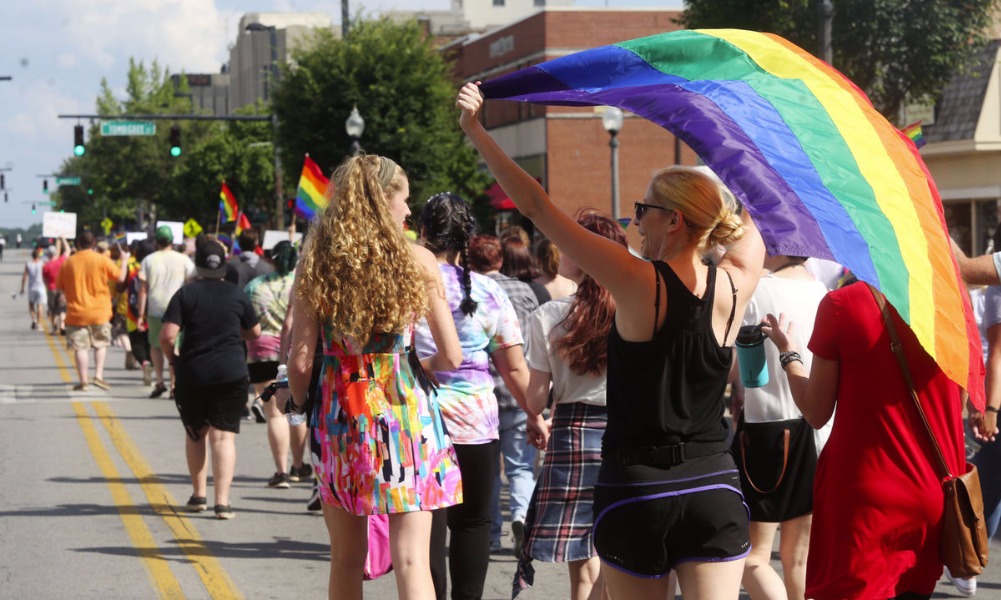 Mission Statement of Equality Shoals:
The mission of Equality Shoals is to enhance and sustain the health and well-being of the lesbian, gay, bisexual, and transgender community by providing activities, programs and services that create community; empower community members; provide essential resources; advocate for civil and human rights; and embrace, promote and support our cultural diversity.
How Will My Donation be Spent?
Your donations will fund a number of projects, including an LGBTQ community needs assessment of Northwest Alabama and surrounding counties; Southern Outpost, an LGBTQ oral history archive of the stories of LGBTQ southerners;  Equality Means Business, designed to educate local businesses about the importance of LGBTQ inclusivity, and identify and promote LGBTQ-supportive businesses; as well as legal and health clinics benefiting the LGBTQ community of Northwest Alabama.
Who Am I?
I am the lead organizer, and founder and executive director of Equality Shoals, an LGBTQ+ non-profit education and advocacy organization located in Florence , AL., as well as the former chair of Equality Alabama, and founder of Shoals PrideFest. 
Follow us on Facebook -
@equalityshoals
Follow us on Twitter -
@equalityshoals
Follow us on Instagram -
@equalityshoals
Thank you!
Help spread the word!
Love wins,
Benjamin

Organizer