End Blinding Trachoma In Australia
#wedidit
Join the "Henley On Todd" Campaign to eliminate blinding trachoma in Indigenous Australia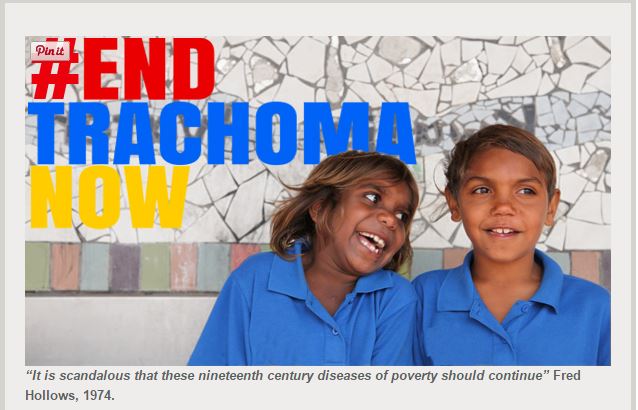 See full Article from The Fred Hollows Foundation 
Here
Australia is the only developed country in the world where Trachoma is still endemic and largely prevalent in our First Nations Peoples.
Indigenous Australians suffer six times the rate of avoidable blindness and vision loss of any other Australians. They have less access to eye health services and are more likely to experience risk factors for poor eye health.
In the Northern Territory alone, nearly 20% of Indigenous children under 10 have active Trachoma.
Trachoma is an infection caused by the microbe Chlamydia trachomatis. The microbe causes chronic inflammation of the external lining of the eye and eyelids. If left untreated trachoma can cause blindness.
Trachoma is a disease of poverty, as it is associated with poor hygiene, overcrowded housing, inadequate public health infrastructure, water supplies and sanitation.
To prevent blindness, Trachoma needs to be treated in its early stages. Treatment becomes increasingly complex with reduced success rates in the more advanced stages of the disease.
Every year for the last 54 years, the three Rotary Clubs of Alice Springs have organised and held the Northern Territory's most iconic event – the Henley on Todd dry river bed regatta. 
This year, we have taken the bold step to specifically establish a fundraising campaign to assist in the elimination of blinding Trachoma in our First Nations Peoples.
Working out to whom the funds go to is easy, as The Fred Hollows Foundation is one of the partners of the Trachoma Elimination Program which started in 2012 and who are committed to eliminating blinding Trachoma in Indigenous Australia before 2020.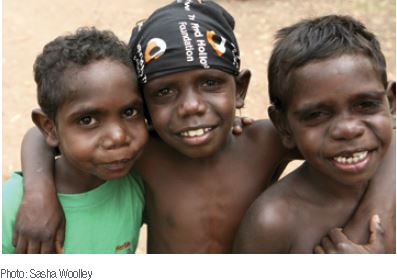 The Fred Hollows Foundation
 is an international development organisation, focusing on blindness prevention and Australian Indigenous Health. An independent, not-for-profit, politically unaligned and secular organisation,  it is inspired by the life and work of
Professor Fred Hollows
(1929-1993), an internationally acclaimed eye surgeon and an activist for social justice who championed the right of all people to high quality and affordable eye care and good health.
Fred Hollows' work in Australia's Indigenous communities began in the 1970s, years before The Foundation was established. Fred took eye care to some of Australia's most remote communities. He headed the National Trachoma and Eye Health Program from 1976 to 1978 and had a vision of ending avoidable blindness. With the help of their partners and supporters The Foundation is working to make Fred's vision a reality. The Foundation now works in 19 countries globally, throughout Africa, Australia, the Pacific region and Asia, focusing on blindness prevention.
Throughout this campaign we will be bringing updates on how blinding trachoma is being eliminated – follow us on
facebook - henleyontodd
,
TheFredHollowsFoundation
,
Henley-on-Todd ASSA ABLOY
,
henleyontodd.com.au
 and
#wedidit  #endtrachoma
Organizer
Peter Nankivell Commodore HoT
Organizer
White Gums NT