Lisa's "End Endo" Campaign!
If you attempt to donate and your browser either "does nothing" or "freezes," try switching to Internet Explorer.  I've been advised by Tech Support that sometimes browers...get feisty...

WHAT IS ENDOMETRIOSIS?


As many of you know, I was diagnosed with Stage IV Endometriosis on June 30, 2014, after undergoing a routine surgery to remove cysts from my ovaries and was diagnosed with Endometriosis.  I underwent a second surgery in September 2016, as well as July 2018, and November 2018.
What is Endometriosis?  It's an incurable condition that causes infertility, chronic inflammation, internal bleeding , internal scarring, and a lot of pain.  It affects over 176 million women and girls worldwide, 8.5 million in North America alone (stats from Endometriosis Foundation of America).  There is no cure.  More information (and the science-y stuff) can be
found here
 .
Bloomin' Uterus buttons are here! If you'd like, a $2 donation secures you a button!  If you'd like more than one, it's just an additional $2 per button!  All monies raised are immediately donated to the
Endometriosis Foundation of America
 (EFA), a non-profit organization which raises awareness and research funds.  I'll email you asking for your mailing address after you purchase one!  
This donation page is for anyone wanting to support ANY one of our walkers for the 2018 Endo Awareness & Support Walk.  If you're donating, please feel free to list in the "comments" section who you're donating on behalf of. :)
Our walk is on March 28, 2020. If you'd like to join us, please contact me for more information.
What's this Bloomin' Uterus business?!? My nurse once described Endometriosis like crabgrass...it just lives there and grows and grows and grows, despite how much you cut it out. So I felt disgusting and gross on the inside...until I created the Bloomin' Uterus! A fun coping mechanism, and spreading Endometriosis Awareness along the way.
March is the Endometriosis Awareness Month.  It's a worldwide march to raise money in support of Endometriosis awareness and fund research efforts to find a cure.  This walk is not affiliated with any organization or other event; this is purely friends coming together to raise money, awareness, and show support.
In 2019, our walk had 275 attendees (OH MY GOSH!) and we raised $1,771.65 for the Endometriosis Foundation of America.
In 2018, we raised $1,317.90 for the Endometriosis Foundation of America and had 120 walkers!  
Our 2017 walk raised $1,857.42.  Of that $76.67 was from t-shirt sales, $115.75 was from the San Diego Sisters of Perpetual Indulgence fundraisers, $250 was from the Element Wellness Center fundraiser, and $1,415 was from Gofundme donations! Also, one of our walkers, Allison, raised an additional $135 for the E.F.A. with her own gofundme fundraiser! Thank you EVERYONE!  Rather than start a new fundraiser page for 2018, we simply increased the goal of this by $1,200.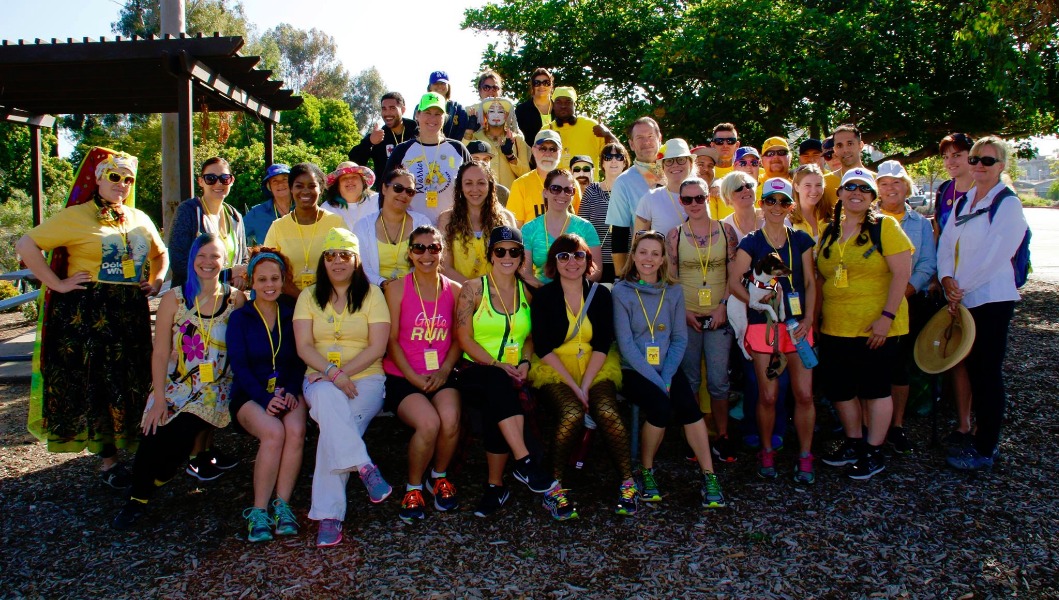 Our 2016 walk raised $1,966.00 (gofundme.com), $28.00  (goodsearch.com), and $43.35 from t-shirt sales (teespring.com), totaling $2,037.35 for the Endometriosis Foundation of America!  Rather than start a new fundraiser page for 2017, we simply increased the goal of this one to $5,000.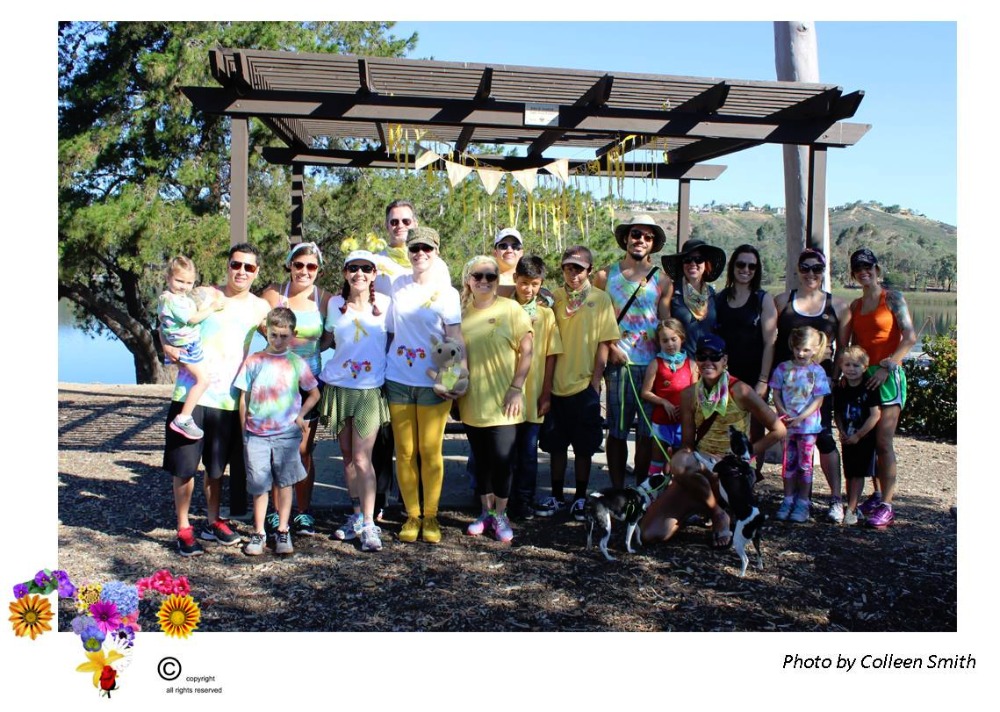 Our 2015 walk raised $1,765 (gofundme.com), $16.81 (goodsearch.com), and $70.96 (teespring.com), totaling $1,852.77!
MY STORY
My name is Lisa.  I'm a typical happy-go-lucky, crazy, young woman.  More about me and my journey with Endometriosis can be found at
http://bloominuterus.com/2015/02/27/share-your-story-lisa/
.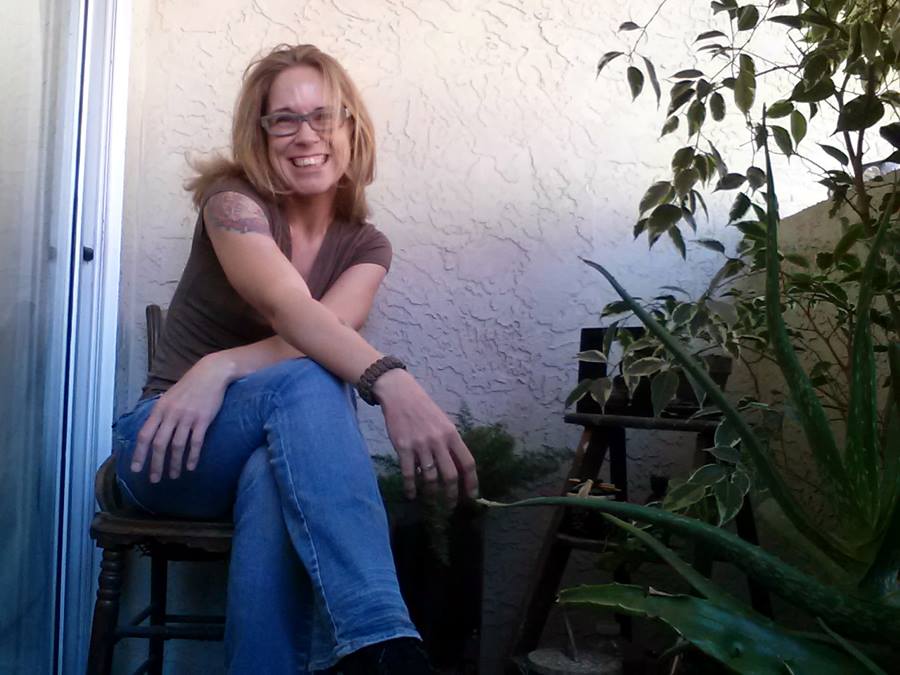 I had NO idea I had it.  My Endometriosis flares up during my monthly cycles: unbearable pain which knocks me out of commission for a day or two.  I had NO idea my pain, bloating, and cramps were abnormal.  I'd been told by countless friends, family, and physicians that it was normal.  "Take Midol," they said.  "Use a heating pad," they said.  "Take this prescription pain killer," they said.  "You're exaggerating…," they said, and "You've got a low pain tolerance." So, I listened.  I accepted that I was one of those unlucky women to have severe pain during my cycles, while other women had none.  I took my pain killers, and endured those side effects as well.
When my surgeon opened me up for my cystectomy, he was surprised to see Endometriosis implants in my pelvic cavity and abdomen.  Each implant had to be removed, causing my 1.5 hour surgery to last over 4 hours.  Some implants were as far north in my abdomen as my liver and diaphragm.  There were also several adhesions (scarring) from Endometriosis, which had knit my organs together.  My left ovary was obliterated by scar tissue, but he was able to free and save it.  My bladder and bowel were connected to my uterus by the adhesions, which look like spider webs binding the tissues together.  The organs had to be carefully separated and the scarring removed.  My surgeon also removed the scarring from several other areas of the body, and was unable to remove the adhesions from my liver.  Recovery was horribly painful, but is already almost forgotten…
I've since had subsequent surgeries:
one in 2016
,
one in July of 2018
, and another in
November of 2018
 . 
The most depressing thing I learned since my surgery?  The implants and adhesions will likely come back.  I lasted 2 years between each of my surgeries.  Hoping I last longer this next time around.  And there is no cure.
And I am so grateful for the love and support of my family and friends.  You guys have been amazing during this time.  You know who you are. And I love you all deeply.
OTHER WAYS TO HELP
Ebay Giving Works allows you to list items on ebay for sale, and a portion of the sale goes directly to the Endometriosis Foundation of America (or any charity of your choosing).  
Ebay Giving Works
Bravelets is a small jewelry company that sells bracelets in support of many difference causes.  Endometriosis is just one of the.  The donate $10 of every purchase to the Endometriosis Foundation of America.   They also have several different causes and foundations they donate to, if any of them appeal to you. 
Bravelets
Goodsearch is a web browser that donates one penny to the Endometriosis Foundation of America (or whatever charity you choose) every time you search the internet.  
GoodSearch
Make a donation
Organizer
Lisa Drayton
Organizer
El Cajon, CA
Endometriosis Foundation of America Inc
Registered nonprofit
Donations are typically 100% tax deductible in the US.