One year ago, we sat in the living room of our comfortable suburban home and listened to our friends, Peter and Joelle Tavernier, describe their plan to move to Haiti.  All we could think was…who would move to Haiti, especially with four young children?  As they explained their calling and outlined their vision to create a lasting impact through apprenticeship and the Gospel of Jesus Christ, we knew that their mission was uniquely special and would be a true blessing to the people of Haiti.
On June 27, 2017, Pete and Joelle, along with their four daughters, set off to follow God's calling on their lives.  They left their home in Minnesota (complete with unlimited electricity...more on this later) to begin a ministry called Jeremiah's Promise in Cap Haitian, Haiti.  Pete and Joelle had been preparing for this move for over three years.  Pete sold his successful automotive repair shop.  They sold their house and moved in with Pete's dad to save money.  They worked to pay off debt, raise moving/launch funds, and gather a base of dedicated supporters.  They researched, planned, organized and prepared for this move, with Pete making several trips to Haiti to ensure everything was in place for his family.  And then the time came for them to follow God's call and "go."
The Taverniers arrived in Haiti about three weeks ago, and to be honest, the transition has not been smooth.  The devil is so sneaky...he has been trying to get them down with embargos, broken sinks, unbearable heat, illness, electrical surges (that have damaged their stove, UV water sanitizer, and other household electronics), and a devastating generator fire that destroyed their primary generator.  But through all of this, it has been inspiring to watch the unwavering faith, hope, and courage of the Taverniers.  They know that God has placed them in Haiti for a divine purpose (Jeremiah 29:11).  They know that God's plan is perfect, and He will make a way when it seems like there is no way.
Their faith has inspired us to rally around them in this time of need.  With the loss of their primary generator, they are faced with the immediate need to purchase a new one.  In Haiti, it is common to only have 1-2 hours of grid electricity per day, which means a generator is essential for refrigeration, sanitizing water, lighting, electronics, air conditioning, and most importantly powering the repair shop (which is the focus of their ministry).  The cost of a new generator is $10,000.  In addition to a generator, the long-term electrical solution includes solar panels, rechargeable batteries, and an inverter/charger which will cost an additional $15,000.
We are trusting that God will provide all the funds needed for the generator purchase within the next two weeks, and all the funds needed for the solar panel purchase within the next month.  All money raised will go directly to Peter and Joelle (via Jeremiah's Promise and their partnership with Hope and Rescue Foundation, a registered 501(c)(3) non-profit).  All donations are tax deductible.  We are so grateful for any amount of support, and believe it will be a conduit for God to work through the Taverniers as they serve the people of Haiti.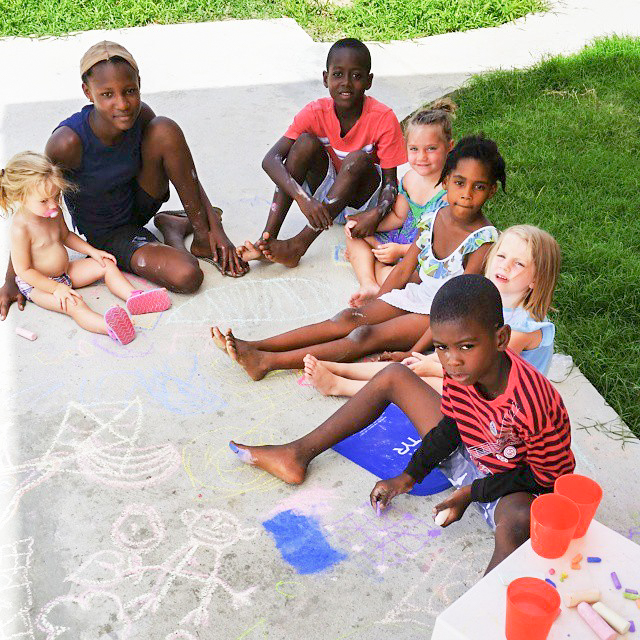 The mission of Jeremiah's Promise is:
*Uplifting men, women and children through technical training and discipleship as a developmental organization.
*Planting seeds to change the future of Haiti through His love.
*Breaking the cycle of slavery, human trafficking and poverty, one family at a time.
To learn more about Jeremiah's Promise, please visit:  
www.jphaiti.org
  Thank you for your consideration and God bless!
Organizer
Chris and Sarah Skjolsvik 

Hope & Rescue Foundation (Hope+Resq, Hope 27)
Registered nonprofit
Donations are typically 100% tax deductible in the US.