Empowering a Nepalese Girl
Dear friends, 
This is an invitation to take part in a crowdfunded initiative to sponsor a local Nepalese girl's Education in Kathmandu. Education is so important in empowering girls and creating pathways for them to pursue their dreams and overcome social, economic and cultural barriers that may otherwise hold them back. We have the opportunity to come together and make a small change, with a big impact.  
Let me tell you how. Asha Ghale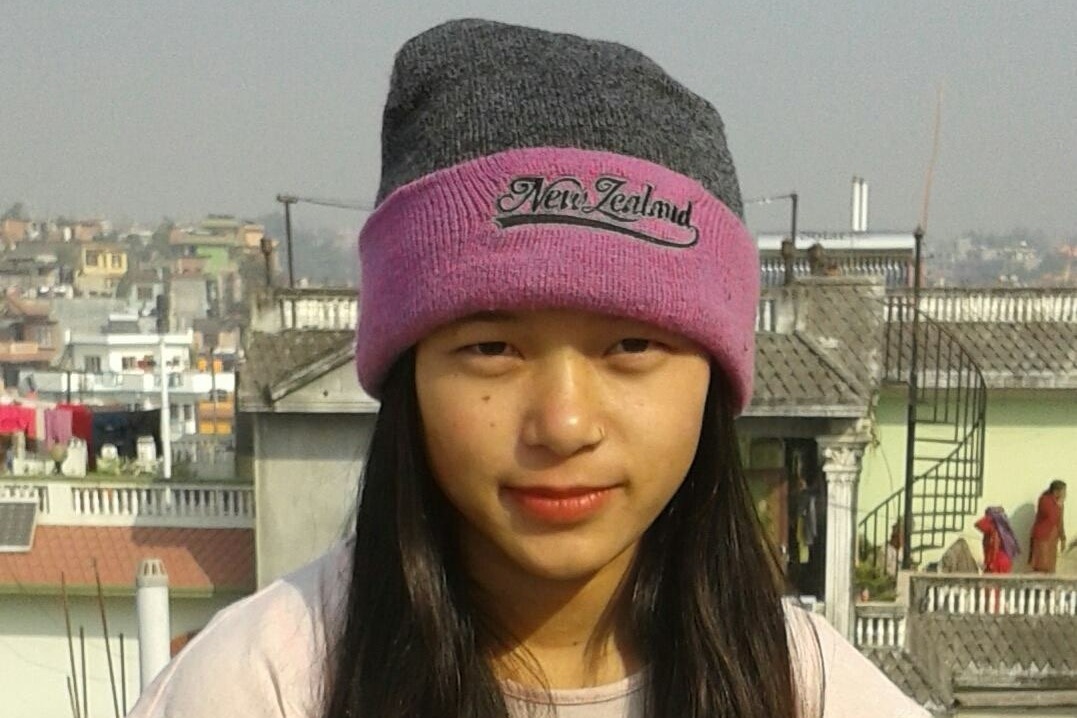 Meet Asha. A young Nepalese girl who spent her childhood years growing up in a remote village with her 5 sisters. She had always had a keen interest in learning and one day moving out of the village to pursue her dreams. 5 years ago, she had the opportunity to do just that. She relocated from her Village into Kathmandu with her father and 2 younger brothers. A family from Australia had met her on one of my guided tours and decided to sponsor her high school studies at a prestigious city school. Asha is extremely hardworking and committed to her studies and is currently studying for her year 10 exams. In addition to attending school 6 days per week, she also takes extra tuition before and after school each day with the hope of either becoming a teacher so she can return to her village, or perhaps even pursue her interest in business management. 
Small Change. Big Impact. 
Girls in Nepal face multiple barriers to education including access to school, cultural norms and practices, school-related gender-based violence and early or forced marriage. It could be easy to underestimate the potential one girl has to spark change in not only her life but the lives of all those around her. But you see, Asha understands that in completing her studies and pursuing her dreams she is being an inspiration and role model to her sisters and friends back home. 
By doing what we can to support Asha to succeed in her education we are playing a part in tackling poverty, empowering women and building stronger communities throughout Nepal. Ensuring she thrives in a safe and supportive environment will ultimately lead to countless benefits for herself, her family, her community and Nepalese society as a whole. 
Where you come in! 
The family sponsoring Asha has been a wonderful support to her, but unfortunately, are unable to continue funding her education for her final two years of High School. While Asha's father works as a guide, he only has worked for 6 months of the year. He supports Asha and her 7 siblings and without the help of sponsorship would be unable to maintain her education in Kathmandu. Her yearly education costs include school fees, exam fees, extra tuition and 3 meals per day coming to a total of approx $2,500 USD per year.  
Lindfield East Public School in Sydney, Australia has already put their hand up to fundraise each year towards Asha's future. With your help, together we can see Asha complete her studies, and even help set her up for success in tertiary education. 
I am so excited about this opportunity to come together as a community to support this girls dream and make a real impact in her family, village and wider Nepalese society. Every dollar counts and your ongoing support or one-off donation can make a difference. Even a small change can make a big impact!
If you would like to be part of the change and support Asha's future, please reply to this email now and let me know! 
Cheers Lyn Taylor
Lyn Taylor's Adventure Travel