Ongoing medical care for Keira
Keira is a 7/8 yr old female pit bull, who was left in a really bad condition. Whether she was abandoned or the owner chose to leave her behind has yet to be determined, but either way she has been dealing with a prolapsed intestine for nearly a year and her medical needs were vast. A caring individual shared her story on Facebook and I chose to act as fast as possible. After a midnight drive to rescue her, I got her immediately to the emergency vet.
Once there, they tried re-inserting her intestine and putting in a purse string stitch to hold her rectum together so it wouldn't fall out while she healed. Unfortunately she popped the stitch before she even left the office, but we got her through the night with pain meds, sedatives, and antibiotics. In addition to her obvious intestinal prolapse, she also has a skin infection,  and internal parasites. She went to a regular vet the following morning and spent the day there getting more treatment. If her intestines stay put, then she will be over the worst. If they do not stay put, she will likely need to see a specialist and have a surgery to try to fix her prolapsing issues.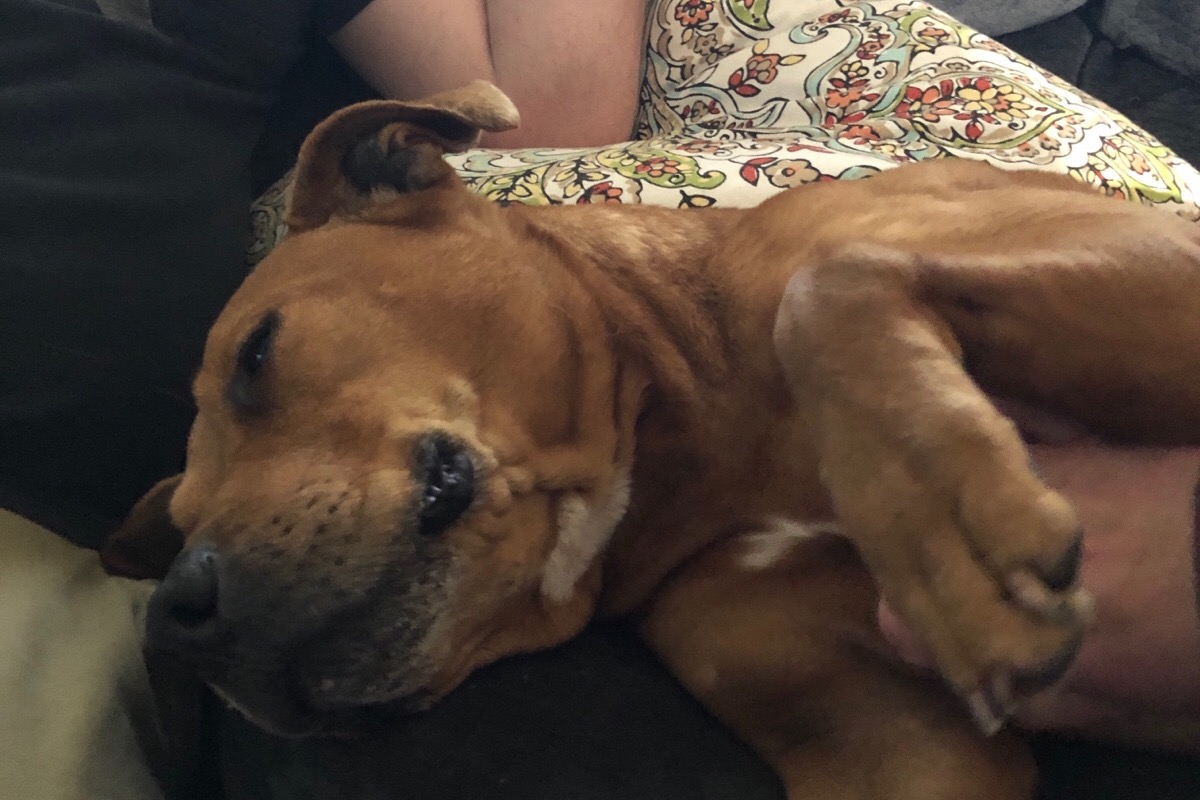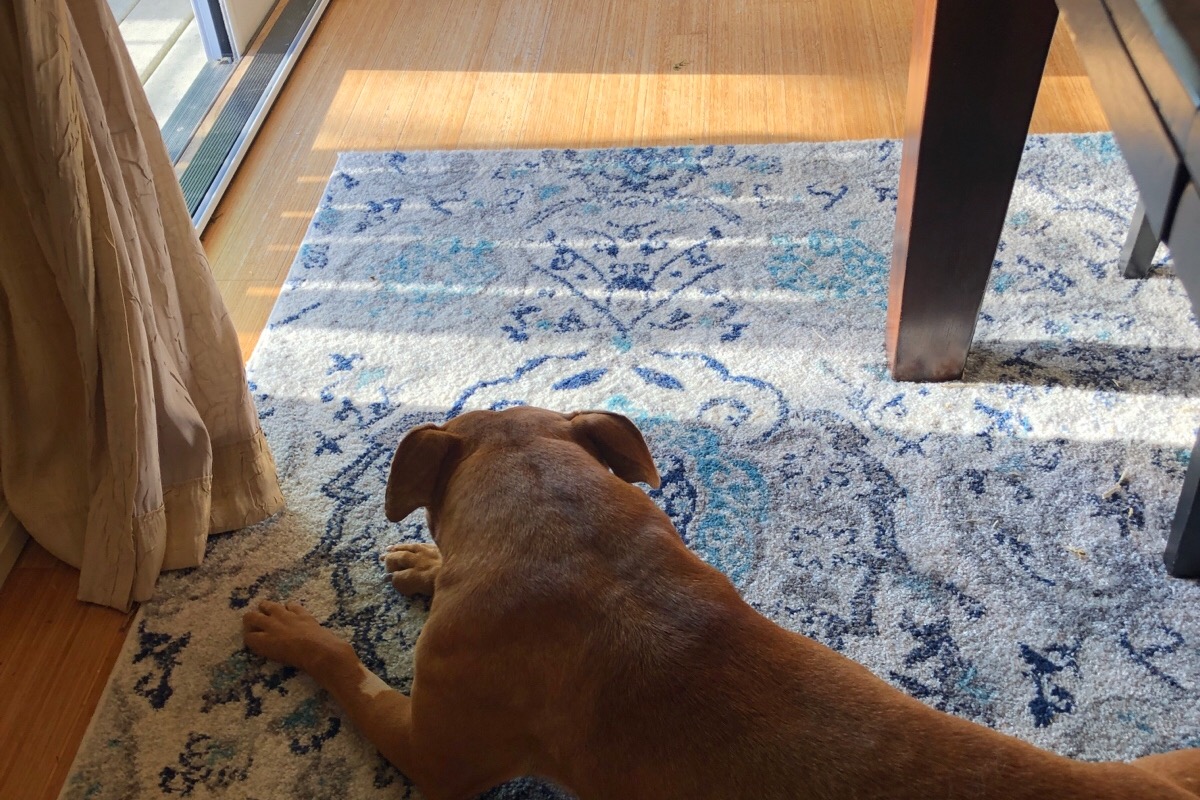 The Emergency Vet bill was $507 and I put it on my credit card, as they wanted to be paid in full at discharge. I was asked by several people to create a GoFundMe to help with that cost, so here we are...
As of today (5/13/19), her rectum has prolapsed and been stitched back in 4 times. It has become clear that we are not going to be able to avoid the surgery by a specialist. I was asked to update and re-share the GoFundMe. In the spirit of transparency, I want everyone to know that I have withdrawn the cost of the emergency vet bill ($507), however the total on the GoFundMe page does not reflect that subtraction.
Some people have shared that they do not want to put money on a GoFundMe, but still want to donate/help so I can be contacted on FB. I do have a PayPal and Venmo as well. Others feel more comfortable donating directly, to her account under her name, to the place she is receiving veterinary services. For the time being, this has been Northshore Veterinary Hospital, but that will change after we start the surgical part of this process. We had a consult at Boundary Bay Hospital on 5/16/19, and we may end up doing the actual surgery at a Seattle Veterinary hospital called Blue Pearl.
Up to this point, I haven't known what the appropriate amount is to put in the "donation asking" section, so it has changed as visits have increased for Keira. I now have a more solid idea of the amount it will take to accomplish our goal, and that is nearly $7000. The initial shock of that number felt like a gut punch, and left me feeling a little overwhelmed for a bit, but I have some ideas, aside from this GoFundMe campaign on ways I might do some additional fundraising for Keira so stay tuned for information on that
Again, if you can't donate, or already have, even as much as a share can help us get her the care she needs. I was considering that in just two week's time, her fb page has been followed by over 400 people, which is amazing. If we can get her story and her GFM campaign seen by 7000 people, and even half of those people donated as little as $2, we'd have it met. It feels like a lot, but when I think about it that way, and I think about all the people rooting for her already, it seems possible.
She is the sweetest girl (every vet tech that has met her can attest to that) and she sends a giant thank you to everyone reading this.
I will add an update on this campaign with pictures of the printouts I received for the estimates for her surgery, and on her Facebook page as well.
Follow her page on Facebook for more frequent updates! 
https://www.facebook.com/Keira-The-Story-of-My-2nd-Chance-647864792332687/
Carrie
Donna Rainford-Hirschkorn
Organizer
Carrie Bieber
Organizer
Bellingham, WA