Emergency Medical Fund for Dallon!
Hello, my name is Heidi Isaksen and I have started this fund to raise money for my friend, Aileen Brower, whose son, Dallon, is currently in the ICU at Harborview Medical Center in Seattle, WA. On Saturday, August 5th, 5 year old Dallon was outside playing and was hit and run over by a car. He was immediately taken, by ambulance, to Cascade Hospital in Arlington where he was temporarily stabilized and then flown via helicopter (Life Flight) to Harborview. He sustained several critical, life-threatening injuries, including a broken scapula, spleen and liver damage and bleeding, a large hole in his right lung, and a small one in his left lung. This fund will go to the family for astronomical medical bills associated with an extended stay in the ICU and hospital at level 1 trauma center and also for the cost of emergency medical transportation. Depending on the insurance policy the Life Flight (helicopter ride) can cost upwards of $50,000 alone! The family's insurance should cover most of that cost, but they are expecting it to be about 20% (that's $10,000, and it doesn't even include the hospital stay or the ambulance ride!). Medical expenses are the last thing a family should have to worry about when a child is fighting for their life in the intensive care unit!

I first met Aileen at girls camp when we were 12 years old. We saw each other there each year for 5 more years. We lived in neighboring towns and also saw each other at dances and other church events frequently and then we attended the same high school. Aileen is such a sweet, caring, and compassionate person. She and her family are active in church and the community and they constantly provide service and support to anyone they see in need.  Aileen and her husband Scott also have 3 other young children. Dallon is #4, the sweet baby of the family. This family recognizes each and every miracle, big or small and they are so appreciative of all the love and support they have received since this accident occurred. They have helped so many people and now they are in need of our help to overcome the financial mountainous hurdle that has been placed in front of them so they can focus their time and energy on taking care of Dallon and the rest of their children. All donations are extremely appreciated, even $10-15! Please, if you can donate and/or share this post with everyone you know we would be eternally grateful!

P.S. Dallon will likely be in the hospital for a while, which can be very hard on kids his age. If you would like to send/lend/donate anything (movies, games, toys, flowers, balloons, decorations, etc.) to help him get through this extended stay, his mom said he loves Spider-Man and Pokemon! He also enjoys playing on his football team, but will not be able to participate for quite some time due to the organ damage, but I'm sure he would love any kind of Seahawks memorabilia!  

Thank you everyone, in advance, for whatever help/support you can offer!


Dallon (before the accident) is the 4th child of Scott and Aileen Brower and the baby of the family.


All the Browers in a recent family pic.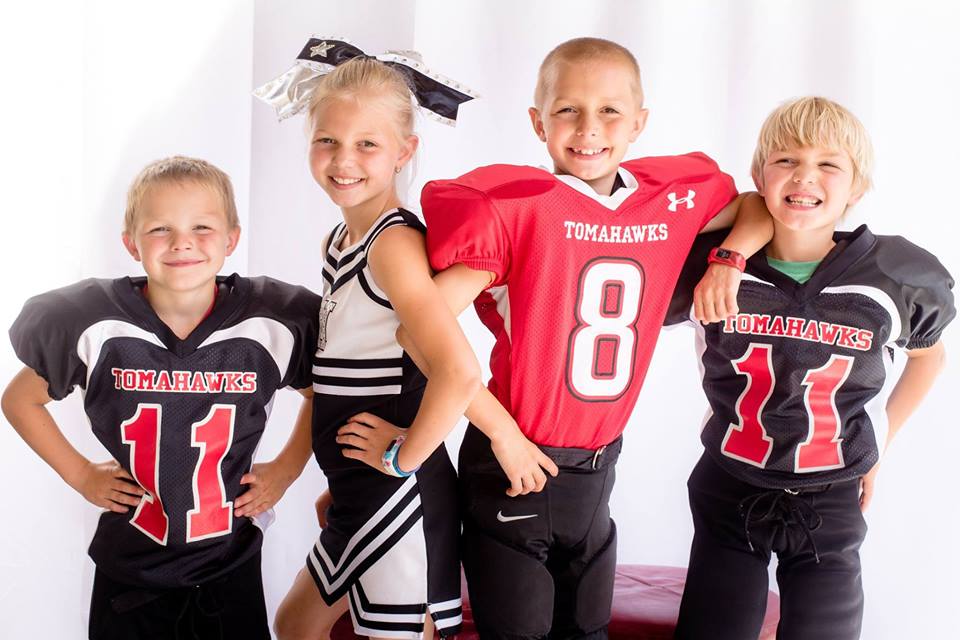 All 4 of the Brower children (Dallon is the little one on the far left).


Dallon on Saturday after the accident.


Dallon being unloaded from the helicopter at Harborview Medical Center in Seattle, WA.


Dallon is slowly healing, but still has consitant internal bleeding, so he is still in the Intensive Care Unit.


Dallon is able to walk a little (with help), but the movement causes his tiny, little body quite a bit of pain.


Scott, Aileen, and their 3 other children visiting Dallon.


What a trooper! Dallon smiling through the pain and showing off some of the gifts he has received.

Organizer and beneficiary
Heidi Isaksen 
Organizer
Mount Vernon, WA