Two weeks ago, on August 16, Lawrence & Megan Davy welcomed their first child into the world--Elijah William Davy! He weighed in at 10.3. He was born with a slight infection, but all looked normal....fast forward a few days later, the day that Lawrence & Megan should have brought him home to begin their new family but instead Lil Eli was helicoptered to Lurie Childrens Hospital to do a series of tests. He had experienced a seizure, had an infection, was breathing on a ventilator, had a feeding tube, was heavily drugged to keep him calm, could not be held or open his eyes. The doctors began more extensive tests, Lumbar, blood, EEG, etc., all while this devastated family could only pray and hope a diagnosis could be made...and soon. Once the results returned from Mayo Clinic, the diagnosis was not what any parent wants to hear, "Lil Eli has NKH". The prognosis was upsetting and challenging. But Lil Eli is a fighter, and this Davy "clan" is embedded in Christ and will not give up....they have seeked out the best doctor for treatment, one of the best hospitals, and are researching every option possible to bring their baby home.
Of course, none of this comes without a huge financial burden...daily, so please help this young, new family with prayers, good thoughts and any dollar amount. They are so appreciative of all of the continued support and we will update Eli's progression, while still protecting the privacy of this wonderful couple and baby. The last thing I want them to think about is the nonstop accumulation of medical bills piling up.....
FIRST GOAL----Eli breathing on his own without the ventilator!!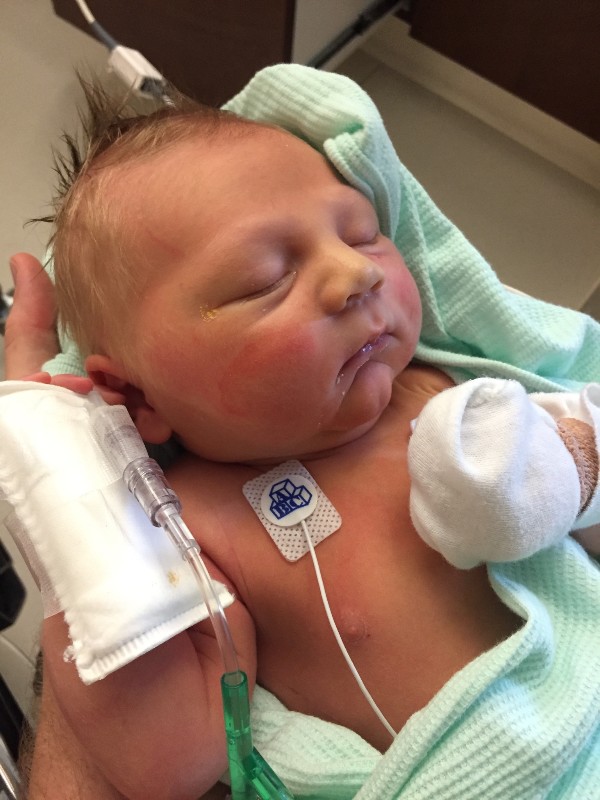 Organizer and beneficiary
Rae Josephs
Organizer
St. Charles, IL