I've not found a way to "end" the donation period, so I'm adding this note at the top of the original page message.  The updates say way more than I want to put back here, but the short of it is we're not able to save my sweet girl and I must ask for no more donations.  We're almost even with what the expenses were this summer to try and treat and diagnose what was happening, and the last thing I want to do is "turn a profit."  If you've gotten to this point and were going to donate, send me a message of support, or if you were one of the extremely kind people who didn't actually know me, ask your friend or relative that did know me to send me a message of support.  Thank you, so much, for having come here, having read this, and for your support of Lena and me.
---------------------------
I've recently found out my wonderful, kookie, goofy, crazy and energetic sweetheart pup Lena has a growth on the nerves in her left shoulder.  We're still in the process of determining exactly the makeup of this growth, but it is going to require amputation of the arm and/or chemo or radiation treatments to treat the mass. 
This, I'm sure you can already imagine, is not a cheap process.  Nor have been the various treatments we've tried since May, including physical therapy visits, several vet visits with xrays, CT scans, and soon (Fri, sept 19) a procedure to sample the tumor and run tests to find out exactly what we're dealing with at the cellular level.  This will allow us to determine the correct treatment, and which levels are needed. 
Unfortunately, I need to keep in mind that a potential decision to make may have to be to say goodbye.  Either due to not being able to afford the treatments required, or if we find out this mass is cancer and is more widespread through her body than we currently know.  The only option that's not an option, is to do nothing.
I'm creating this GoFundMe page so that I can hopefully get help covering the various treatments we've already encountered, and hopefully help secure treatments going forward.  Anything you can help me with, 5 dollars, 2 dollars, 100 dollars, spreading this page to other compassionate souls, will go
directly
toward any debt I've already incurred for her treatments and diagnostics, or to future treatments if we are able cover the debts I've incurred.   
I will keep this updated as I continue to find more information so you can follow along with us.
We both thank you for your help.   So very much.  Right Lena?  Good girl.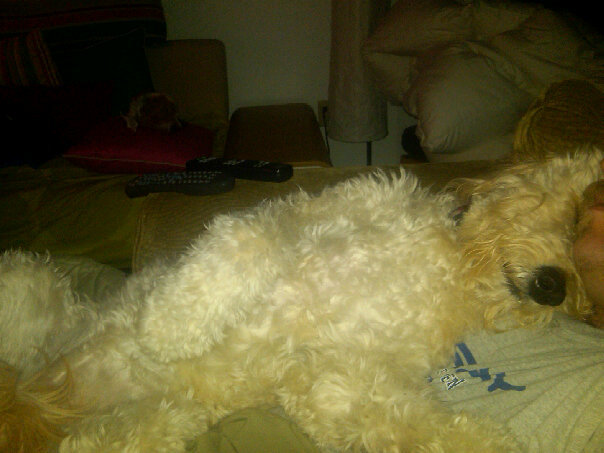 Organizer
David Bender
Organizer
Madison, WI