Please allow me to introduce you to my 19 year old son Eli Myers. Eli is my first-born and was one month premature. It was a traumatic birth with complications, and within 2 days the doctors told me not to expect him to live. Words cannot decribe how I felt at that moment. He lived through being diagnosed with Cerebral Palsy, near total deafness, and a seizure disorder. He cannot walk, sit, or stand, and is completely dependent on the care of others. He has had 5 surgeries, been on medical ventilation 3 times, been hospitalized 10 times(42 days being the longest) and has had 3 Code-Blues and the resulting rush to revive him. Through respiratory complications, blood transfusions, Rotavirus, C. Diff, and Ulcertative Colitis, Eli's inability to verbally communicate requires specialized care that is simply is not available close by.  A surgery in Indianapolis, A specialist in Louisville, and monthly out of state IV treatments are part of his medical history which require reliable transportation. He has responded poorly to anesthesia and been put on oxygen for extended periods after normally routine procedures such as a sedated dental cleaning. At age 18 another trip to Indianapolis was needed for an ileostomy, with the resulting follow-up trips and hospital stays in different hospitals in different cities.  While our wheelchair mobility van, has gotten us where we've needed so far, it is as old as Eli, and just not reliable enough for him to count on.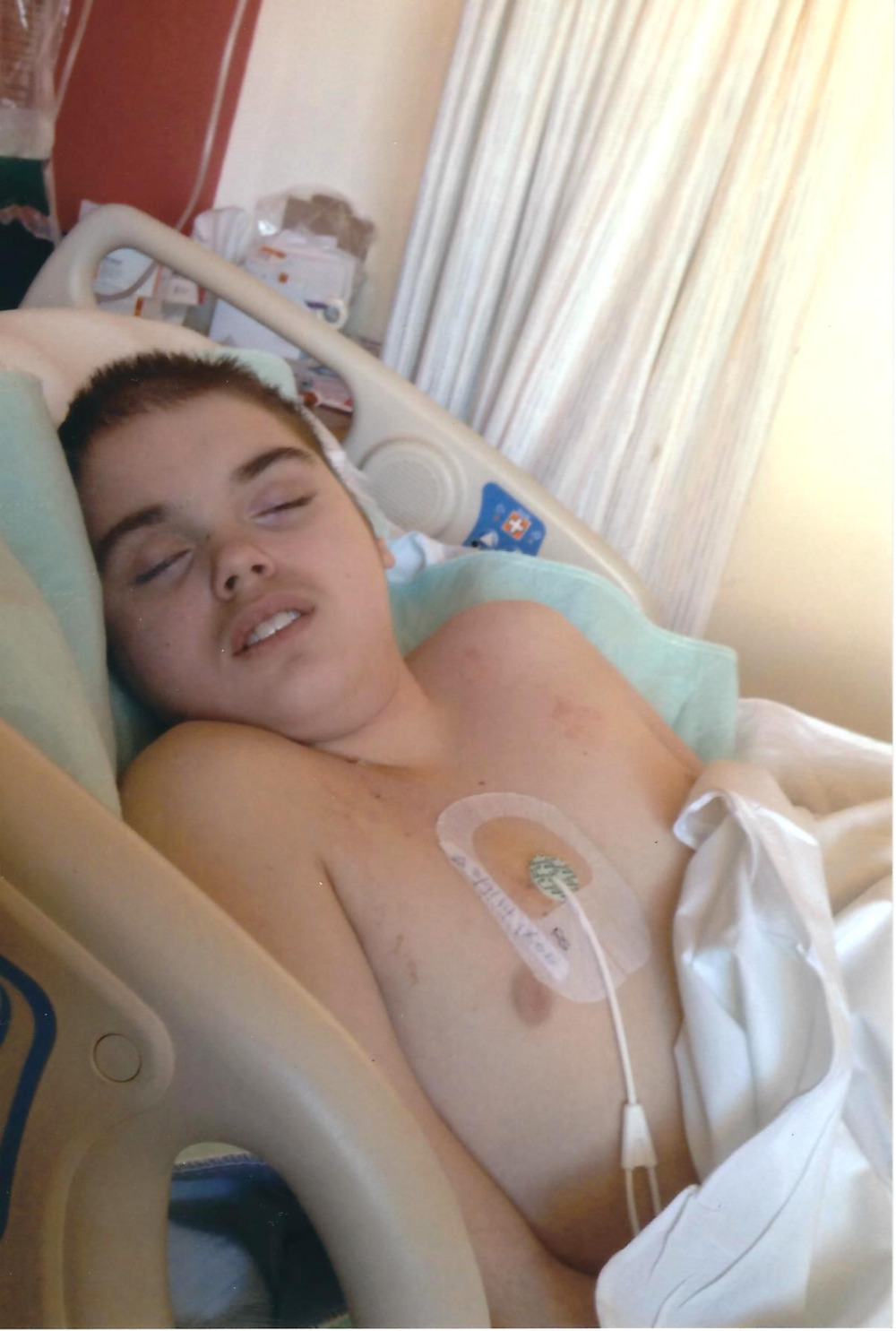 Eli is not defined by his medical issues. He is like any other 19 year-old. He likes going to the mall to check out the girls. He loves movies, bowling, and swimming. He also enjoys watching people skateboard and picks out his own clothes. Eli has a smile that can brighten any room and a very contagious laugh. He understands sign language, and while  he cannot sign in return due to his CP, he uses a smile for 'yes', and a frown for 'no'.  He went to Harrison High School and is educated as well as jovial. He laughs at appropriate times and even harder and inappropriate times. Eli has a heart of gold and is sensitive to others when they are upset or not feeling well. People that meet Eli say they will never forget him and his smile, although the most commonly used word to describe him is courageous. Through 19 years of medical emergencies and personal losses Eli has battled through it all, whether it be near death experiences, hospitalizations, surgeries, depression, or losing those who were close to him. Eli persists in being brave, and he smiles that big bright smile and keeps teaching the rest of us what courage is all about.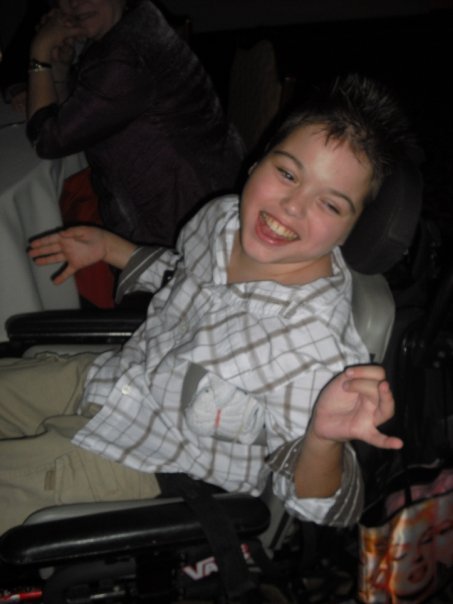 As a mother of a disabled child, I am unable to explain how it feels when your child is in pain and suffering greatly. Your heart feels like it is literally being ripped out of your chest, and you are left a helpless mass unable to make the hurt go away. You become an army of one for that kid who has endured so much, and you establish a special bond while being his biggest advocate and friend. EVERYTHING that Eli NEEDS (ie, meds, supplemental food, ileostomy supplies, equipment, etc.) is EXPENSIVE! Programs help financially with some things, but some things they will not. Eli needs a handicap accessible van that is reliable for this special boy, and this gofundme will be combined with other fundraisers and programs to get him comfortably and safely where he needs to go. Our current handicap accessible van's transmission is slipping, has a slow oil leak, auto-ramp is broken, and the AC barely works (which Eli needs due to his neurological disorder). Some of you may know that it is EXTREMELY difficult for me to ask for help but this is something that my child NEEDS. I have received an incredible amount of support from family, friends, and others in the community in getting this going, and hope against hope that Eli's 20th year will be his best ever. Thank you from the bottom of my heart for your kind donations, and know that you are helping a very amazing and courageous boy.
I love you, Eli.
Become the first supporter
Your donation matters
See all
Organizer and beneficiary
Melanie Hickrod
Organizer
Evansville, IN