Elara's Neuroblastoma treatment
I set up this go fund me page in aid of my daughter Elara.  
My beautiful little girl Elara was diagnosed with stage 4 neuroblastoma in December 2019 when she was just 2 and a half years old.  
Neuroblastoma is a rare and aggressive childhood cancer with abysmal survival rates and her diagnosis was devastating.  
Elara was found to have a large tumour in her abdomen and the cancer had also spread to her bones and a gruelling journey of treatment lay before us.
This beautiful little warrior encountered 8 rounds of hard hitting chemotherapy every 10 days.  She lost weight, was sick, lost her hair but never complained and always lit up the room with her bright and infectious smile.  She has had countless transfusions of blood and platelets to aid her through this, including painful bone marrow tests and in March 2020 , Elara underwent a huge surgical procedure to remove the large tumour from her abdomen.  It was a very scary time and to protect Elara from the seriousness of her cancer, we told her that there was a 'naughty monster' in her tummy that needed to be take out.  Her 'super powers' (chemo) had made him weak and he was getting evicted!   After an agonising wait whilst in surgery, we were told it had been a success and all of the tumour was removed.
Elara and I then endured a punishing 9 week admission in hospital for her high dose chemotherapy that stripped her body of every cancer cell left in her.  
She was weak, unable to talk, her amazing smile had stopped and she was unable to eat or drink.   We were contained in one room together as her immune system was not effective meaning any small cold could endanger her life. 
During this time, Elara turned 3 but could not muster any energy to even glance at her birthday cake. 
But we did it.  We were cancer free. We celebrated and my amazing little girl's story hit the national press. 
Elara then soared through radiotherapy; traipsing up to London and back each day for 4 weeks.  All throughout a worldwide pandemic.
Then came the 'super powers' in a back pack; 5 rounds of immunotherapy which we could have at home,  
This was the home straight – we were cancer free and now teaching Elara's body to fight the cancer should it ever come back. Life was good.
But then our world was turned upside down just last week . 
After round 3 of immunotherapy, Elara complained of pain in her right hip.  By the time I had got her to hospital, she had lost mobility in her right leg. After an xray, MRI and CT scan my worst fears were confirmed.  
Elara has relapsed.The cancer has returned.  This time in her spine and her brain.  
Our outlook is very bleak to say the least, survival is very uncommon when you relapse at this stage.   Our medical consultants in the UK tell us they can merely attempt to manage the cancer to give us as much time together.  Ultimately, there is no cure.
So my plight is desperate and I need your help.   I need to enrol Elara on international trials as soon as possible to try and save her life.  Elara is a just a wonderful little girl.  Her courage, wit and humour are adored by everyone she meets. We have embarked on so much together and I cannot fail my little girl.   
Being without my daughter is not an option.  I simply cannot survive without her.   
There are some promising studies in New York and Barcelona that aid relapse in children with high risk neuroblastoma.  The treatment itself is very costly – along with the scans, travel and supplementary medication that comes with it.  This treatment involves anti-bodies attacking the neuroblastoma cells by carrying radioactive iodine directly to the cancer cells to kill them. 
Elara and I need your help. Please. I Desperately need your help to help save my little girl and I have to find a way to get her this treatment.
We have some savings and I know that times are incredibly hard for everyone but I have to try all I can.  I need to raise £241,000 by May 2021 and today, now, I ask for your help. Please, please give as little or as much as you can.  Thank you. You will forever by in our hearts.
Love Nicky & Elara x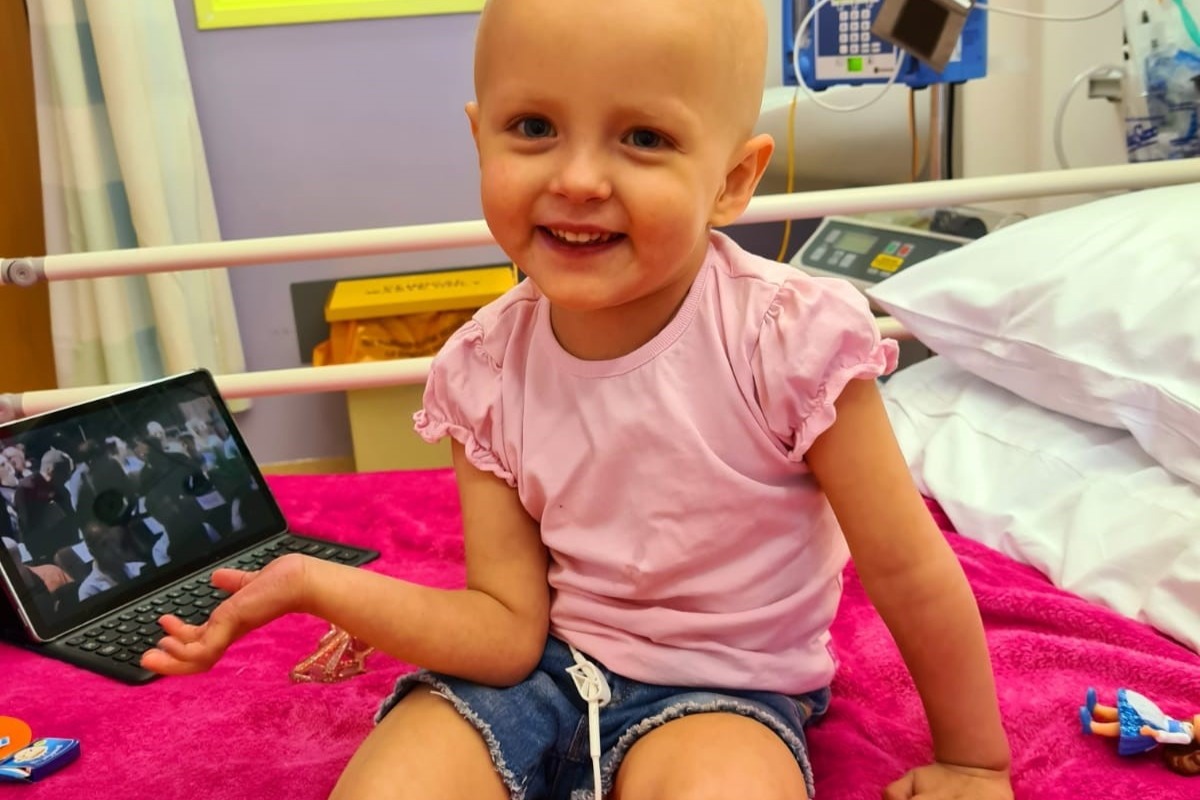 Organizer
Nicola Foxley 
Organizer
Henley-on-Thames, South East England, United Kingdom