were expensive, and not covered by the Ontario Health Care plan, they provided both Andrea and Dave with the hope and encouragement they needed to stay positive in an effort to provide Andrea with as "normal" a life as possible.
The results of these supplementary treatments were extremely positive.  Finally, Andrea felt in better health and was able to lead a normal life at certain periods during last year.  Perhaps the biggest relief for them was for their daughter, Azora, to finally see her mom back feeling in better health.
They were extremely happy with the results of these treatments and took advantage of their good fortune together to ensure they made the most of their time together as a family doing what they loved, taking mini road trips together and exploring new places.
Sadly, their good fortune was abruptly cut short.
 Andrea's condition took a significant turn for the worse.

In the fall, an aggressive tumor growth was detected which required immediate emergency surgery.  This procedure was extremely serious and took a significant toll on Andrea. Sadly, her health began a steady decline as her body couldn't recover from the seriousness of the surgery.
This was incredibly disheartening for all.
Bravely, Andrea continued further treatments to fight painful symptoms and attempt to keep the cancer at bay. Unfortunately, this aggressive form of cancer has continued to persevere, which has made Andrea's journey so devastating.
More recently, after several months of steady decline in her health and appetite, Andrea has suffered significant weight loss and her health has spiraled in further state of decline. Those close to her feel extremely helpless.
Recently, Andrea has been admitted to a hospital in Toronto.  She has not been able to eat in several weeks. Her energy is extremely low, and she feels very weak. Her constant pain is finally being managed at the hospital, and she also receives an IV to keep her hydrated.
Through-out this tumultuous battle Andrea's strength, bravery and resiliency have been incredible.
Unfortunately, at this point, we do not know which direction Andrea's health will turn.
Everyone is doing their best to stay positive and hopeful for her health to improve.
Right now, messages of hope, well wishes, and prayers are incredibly important for Andrea, Dave, Azora, and their families.
They are in need of your well wishes and we are asking on their behalf for your support
.
It is these prayers and messages that give them the strength and hope they need to make it through each day.
They have been touched and inspired by the love and support and understand that this is truly the driving force behind their hope and positivity moving forward through this difficult journey.
Please know that each and every message is so very important to their family and they are truly grateful.
Medical Fund Campaign:
Many people have asked the family about sending flowers, visiting, or ways they can help.
Through this incredibly difficult 16-month journey, the family have endured some significant medical expenses.
Unfortunately, these medical expenses were not covered under OHIP or through medical insurance.
As Andrea continues to battle this illness, additional medical expenses are unknown but certainly possible.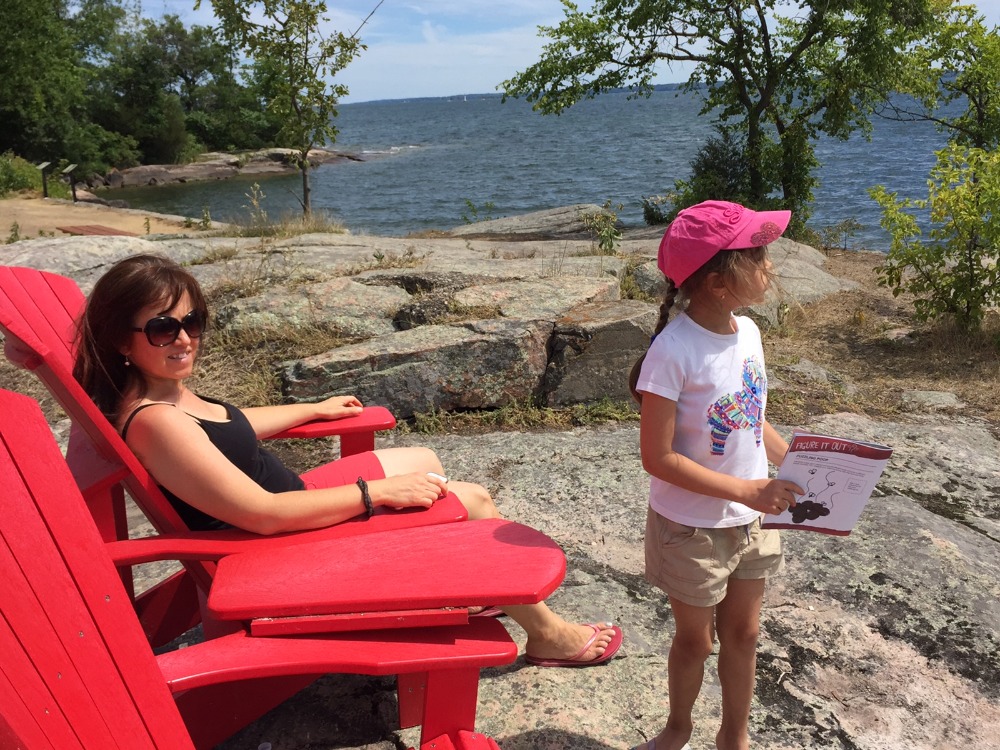 Never ones to ask for support themselves, we have created a GO FUND ME campaign on their behalf to offer a platform for people who are able to support Andrea and Dave to lessen the burden of these medical expenses and allow them to focus entirely on Andrea's most urgent needs.
We know that Andrea and Dave will be extremely appreciative for any support of this nature and we thank you on their behalf.
Your thoughts, prayers, and well wishes will continue to be vital support to the entire family.
On behalf of Andrea, Dave (Chris), and Azora, thank you.