Eirin Amundsen Memorial Pavilion
The Eirin Amundsen Memorial Pavilion Committee was delegated by Fernie Youth Soccer Association to fundraise and manage the pavilion project to honor Eirin Amundsen, a valued member of FYSA and Fernie's community who was killed tragically in a motor vehicle accident January 07, 2015.
Eirin Amundsen was a dedicated coach and athlete, played soccer at the University level on scholarship, and contributed back to the community as a Registered Nurse. FYSA's delegated committee is comprised of motivated members that represent what Eirin is remembered for - Registered Nurses, FYSA members and volunteer coaches, family, friends, and skilled professionals who excel in their field of expertise. Our combined skill set has led us to an accelerated level of project readiness.
The Eirin Amundsen Memorial Pavilion Committee plans to design and construct an all encompassing multi-user shade structure to upgrade and complete the recreation infrastructure at Max Turyk playing fields. The Eirin Amundsen Memorial Pavilion will serve as a legacy piece that will inspire the youth of our community to lead an active lifestyle and pursue an on-going commitment to academics. We plan to break ground Summer 2016 with completion prior to the start of the 2017 Soccer Season! We have aligned all of the necessary partners to bring this project to fruition within our anticipated time frame. 
Our project will support a variety of activities enjoyed by all members of our community as well as visitors; The project supports recreational infrastructure that encourages residents of all ages to live active, healthy lifestyles and enjoy a complete recreational experience. Target populations and activities include FYSA players and coaches for practice, games, clinics, tournaments, and equipment storage, user groups of the Max Turyk building (Fernie Childcare Society, Sophie Morigeau School, Creative Minds Preschool, Creative Energy Arts Factory, and Fernie After School Care to name a few) for childhood outdoor learning and recreation opportunities, nearby trail users and James White Park recreational users (hikers, mountain bikers, and disc golf players) for a rest and hydration area, and families and spectators who want to be involved in community recreation and have a visually pleasing gathering place with access to proper facilities to meet the basic needs during physical activity pursuits.
The current main issues are that there is inadequate access available to our target populations for meeting health and safety standards when accessing washrooms, change rooms, hydration, and shade during exercise. Currently FYSA members rely on accessing the Max Turyk building through one outside door to a single washroom/change room during soccer practice and clinics for both genders and one sink to both fill water bottles and wash hands. Practices often occur after hours and on weekends when the main Max Turyk building is locked and reliable entry can be difficult to coordinate between all users. Community members who access the on site playground facilities and use nearby trails/parks do not have access to a nearby public washroom facility or hydration station within reason. Temperatures can be as high as thirty degrees Celsius during practices and clinics and currently no shade structure or nearby landscaping can provide refuge from the heat of direct sunlight during required rest periods.
The Eirin Amundsen Memorial Pavilion will include the following:
• Timber frame shelter dimensions 25 feet x 35 feet with hardy plank siding
• A slab foot print 1780 sq. ft.
• Accommodation of 6 removable picnic tables under the covered portion of structure to seat 60 (to expose a covered slab for concerts, dance shows, etc.) 
• 4x8 concrete plaque with inscription in memory of Eirin Amundsen
• 103 sq ft concession area: contains electric cook appliance, sink, fridge and work/serving counters, storage cupboards and electrical outlets, no specified BBQ or grill area at this time.
• Washroom facilities: M&W's each at 100 sq ft. women's 2 stalls and wash basins, men's 1 stall, 1 urinal and 2 wash basins including exterior wood privacy screening, seating/storage bench for changing
• Outdoor water fountain
• Wheelchair accessible throughout
• 95 sq ft storage dimension for FYSA equipment (may borrow design space from oversized mechanical room)
• Landscaped with trees, shrubbery, and sod
• Solar lighting where possible (100% electrical and passive ventilation)
Our professional Project Manager has completed a detailed project budget and has an anticipated cost to completion of $319, 329. We have the full support of the City of Fernie for our desired location as well as structure specifications. Now, we need the Community's support to raise the funds to make our memorial a reality! This project is relying solely on fundraising efforts from the Community, various organizations, as well as the time and materials from generous volunteers. The amount needed will depend on the potential success of various grant applications and our fundraising efforts! Thank you in advance for your consideration of supporting a long lasting legacy piece in memory of Eirin! 
If you prefer to donate via an alternative method, donations are greatly accepted at the following locations:
City of Fernie: account name Eirin Amundsen
Fernie Youth Soccer: online during spring registration
If you or your group would like to contribute in some way to the Eirin Amundsen Memorial Pavilion, please email [email redacted]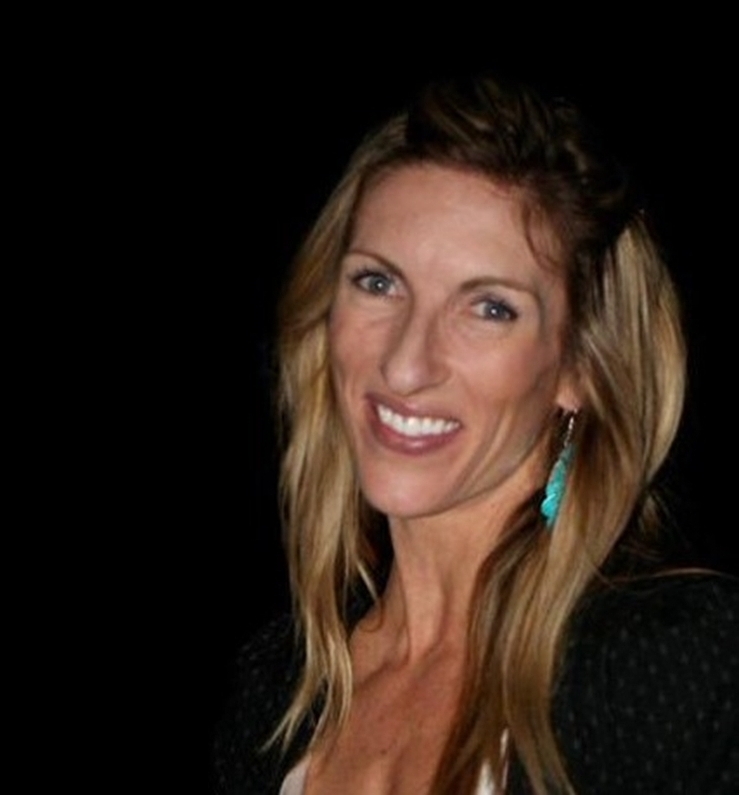 Organizer
Eirin Amundsen Memorial Pavilion