Jason Lilley - Semper Fidelis & Semper Inspiratori
Jason Lilley is a Marine and decorated combat veteran.
He's a dedicated father, husband, son and friend who embodies the motto Semper Fidelis -
Always Faithful
.
Easily recognizable by his trademark smile, he's the guy who makes you laugh, who finds the good in any situation and who stands by your side through it all. 
To many of us, his story and resilient spirit are, and always will be, Semper Inspiratori -
Always Inspirational. JASON NEEDS OUR HELP!

Jason has knee problems. Years of sports-related injuries and demanding military service took a toll on his knee to the tune of
26 SURGERIES in 20 YEARS
including
4 COMPLETE KNEE REPLACEMENTS
.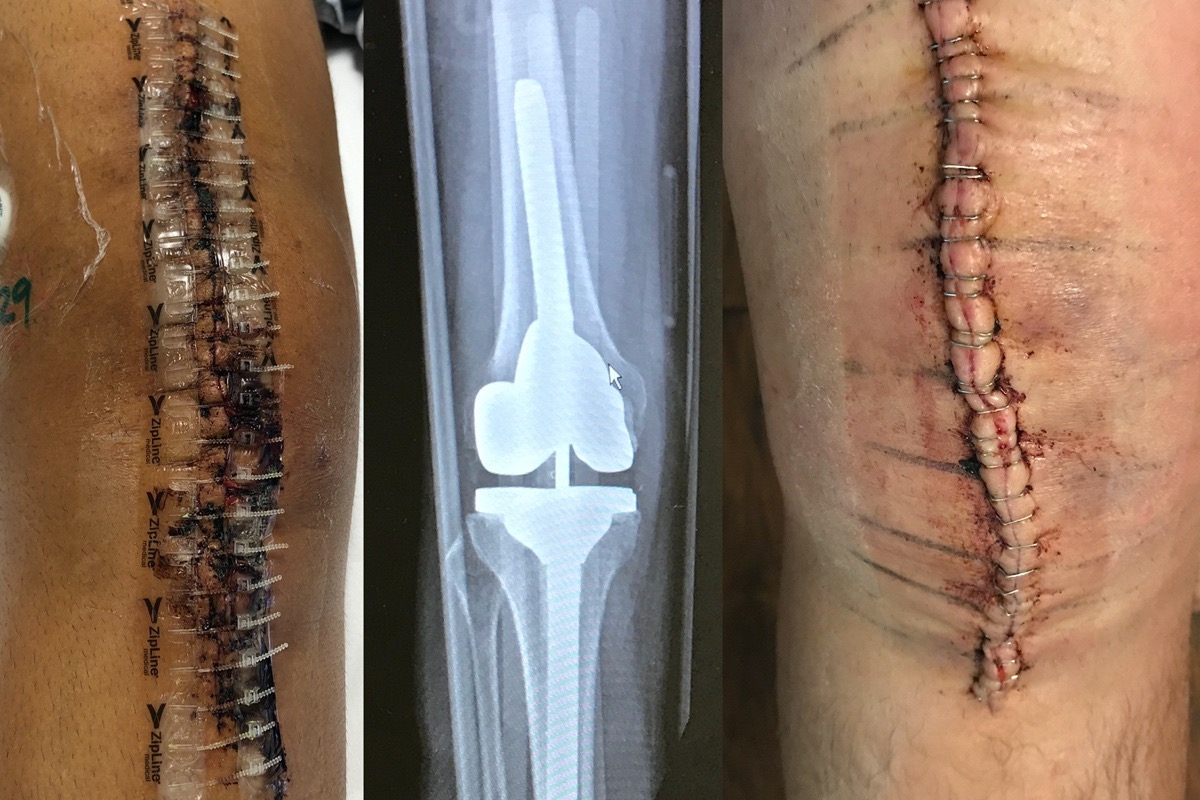 Stunningly, there were multiple insurance roadblocks for the last two knee replacement surgeries. You can imagine the pile of medical bills as Jason and his family had to take it upon themselves to save his leg and way of life.
Sadly those surgeries were not successful and
JASON DECIDED
 that he could be a better father, husband, son and friend if his right leg was amputated above the knee.
Imagine making that decision regarding something we take for granted every day.  If we want to walk up the stairs, go for a hike, drive to pick up our kids from school, we don't think about it, we just do it. 
Jason doesn't have that luxury and now, he'll have to adapt to a whole new way of life.  Funds from this campaign will
go directly to Jason
to help offset the costs of all the subsequent medical care, changes required to their home and/or vehicle, personal mobility equipment, prosthetics, etc.
We humbly ask you to consider helping Jason and his family in any way you can. They would greatly benefit from financial, emotional, physical, and spiritual support.  If you can't make a financial donation,
simply sharing this campaign on social media and encouraging your followers to do the same will have a huge positive impact. 

If you don't know him and you're reading this story an inspirational man and you are able to contribute,
we thank you from the bottom of our hearts.
You're angels that the world needs more of.  In either case, your way of showing love will help Jason to recover, to thrive, and to continue inspiring those who are fortunate enough to cross paths with him.
Let's enable Jason to thrive by marching alongside him together because a good man shouldn't march alone. 
With our humblest and sincerest thanks,
Jason's family, fellow Marines and friends
Our Goal of $96,800 will fund: 
Articulating Knee Prosthetic: $40,000
Home Renovations: $6,800
Vehicle Renovations: $5,000
Allowance for insurance, disability, lost wages, etc.: $20,000
Allowance for Medical Bills, Rehab and Follow-on Care: $25,000
Please note that Jason and Michelle will have the full discretion to allocate these funds in the best way they see fit for Jason's recovery and on-going care, we are providing this budget as context for the goal we are setting for this campaign.
Dr. James and Ellen Castle 
Organizer and beneficiary