Disappearance of Keith Davis
On September 10th 2015, Biologist & Fisheries Observer, Keith Davis, mysteriously disappeared from the Panama-flagged reefer, the Victoria168.



Help us solve this case in what is the first-ever publicly funded homicide investigation.


Although Keith was situated on a reefer-vessel with approximately twenty crew members from around the world and had daily contact with other fishing boat crews, he was truly alone out in the middle of the vast ocean, devoid of any independent communication with his supervisors or family. Observers often face isolation and ambiguity in their security, regularly experiencing assault, harassment, interference or worse. In addition to Keith, six other observers have disappeared or been killed while on duty, yet these cases have never been properly investigated.
With neither an enforcement capability nor backup, it's people like Keith who stand against a dark sector of commercial fishing that is infested with various types of organised crime. Drug smuggling, gunrunning, human trafficking and illegal fishing are multi-million dollar black market industries that have allowed highly capable mafias to conceal their activities under the guise of commercial fishing.


Who was Keith Davis?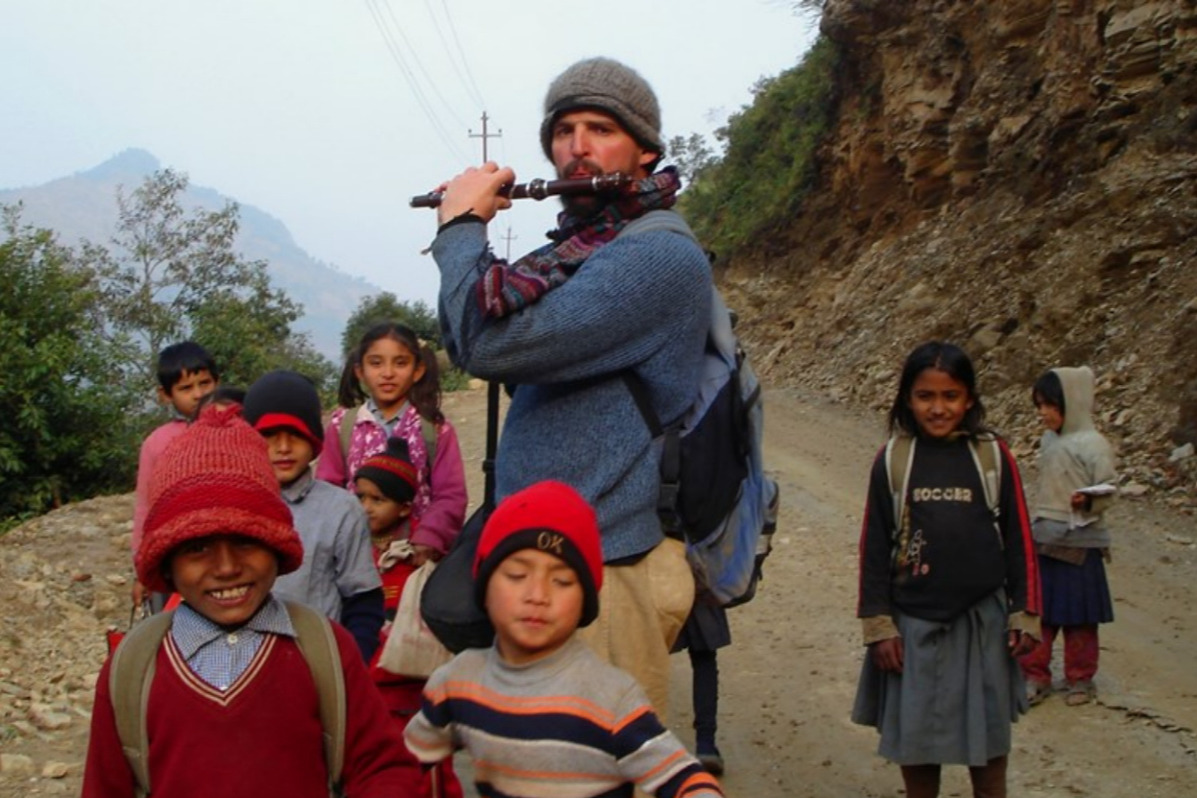 Keith was born in Norwood, Massachusetts and spent much of his childhood on boats and at sea. In his teens, he moved to Arizona with his father John, where he studied biology at Arizona State University. Keith loved boats of all kinds and was naturally drawn to the water; from SUPing to remote beaches on the Hawaiian Islands, to diving live-a-boards around the world, to the fisheries vessels he observed on. Keith also had a passion for music and helping others. He dedicated his free time to aiding communities abroad - most notably building schools in Nepal. Keith had a genuine talent for connecting on a personal level with everyone he encountered. No matter where, or who he was spending time, he always ensured a sense of equalism.
As a Biologist and Conservationist, Keith dedicated his career to changing the industry by boosting transparency and ridding it of corruption, while simultaneously preserving our collective oceans. Keith was pushing for improved safety measures for observers, stronger pollution controls on board vessels (who often dumped garbage at sea), and action taken against countless vessels who violated fishing agreements - which he meticulously noted in his field reports and created recommendations for change.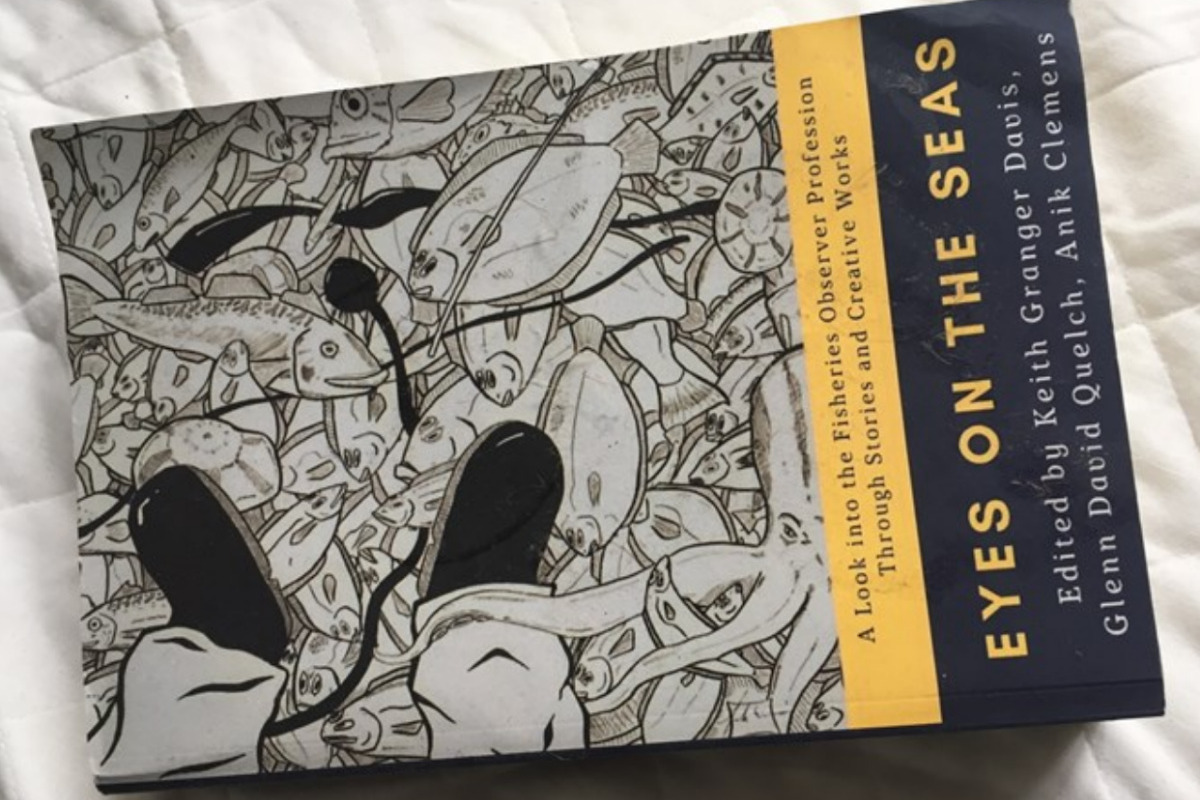 Working to Stop Transnational Crime: Most importantly, Keith was building a case based on a series of transnational crimes he was witnessing that have become all too common in the global fishing industry. The goal was to return home from this trip and blow the whistle on the major organised crime he had witnessed.
Keith, in every sense of the word, was a hero. Please help by donating and bringing this informal investigation - the first ever of its kind - to a close. This in turn will not only pressure agencies to officially re-open the case and ensure that justice is served, but bring the much-needed closure that Keith's loved ones have been longing for.
"This is not just about finding out what happened to my son. It's about helping observers all around the world and keeping them safe." - John Davis


Current status of the formal investigation:


Although the Federal Bureau of Investigation were tasked with investigating this case, there has been no progress, namely due to the nature of the case and the jurisdictional challenges. US investigative authorities are stifled by formal procedures in that the flag state of Panama, which has ultimate authority over the vessel that Keith went missing on, has closed its investigation and concluded that no foul play was committed. The problem is that no one from the agencies that boarded and investigated the Victoria 168 once it returned to port were able to view the case through a forensic and fisheries-related criminal lens.
The decision for Panama to rule out foul play and close the investigation severely limits any US Agency's capabilities unless new intelligence is brought to their attention.


The Case and the Investigator:

In July 2017, Keith's father and best friend, John Davis, sought the help of a high-profile investigator with ample maritime experience who had just previously solved a mass murder case linked to illegal fishing. Ironically, some of the suspect vessels in that case had been tagged and noted by Keith Davis whilst an observer on previous deployments over the years.
The investigator took the case on and quickly progressed to establish that, indeed, foul play had taken place, identified persons of interest as well as a probable motive. The disappearance of Keith Davis is a global case and the investigator has since activated assets and conducted travel associated in tracking down the persons of interest. Both he and John Davis have been absorbing the expenses associated with this case, which have been costly and now it is time to ask the public for help in concluding the investigation, one which has both global implications for our environment and directly to the security of the United States. The goal is to reignite a formal investigation, bring justice to those responsible, raise awareness and create greater safeguards for fisheries observers globally, and to bring much needed closure to Keith's family and friends.

Foul Play


After reviewing metadata as well as other intelligence collected from various sources, the investigator can state with absolute certainty that foul play did occur, that there are persons of interest directly connected to Keith's death, and that there is motive for his death. The metadata also suggests that Keith Davis was building his own investigation and intending to return from his deployment to warn officials of this greater motive, which, not only affects our oceans but also the national security of the United States and Canada.
"Keith's disappearance is without a doubt an act of foul play." - the Investigator



Why Donate to this Case?


This is the first-ever publicly funded homicide investigation. Currently, there is neither an agency nor a media player allocating resources to seeing it solved. Although motive, methodology, and persons of interest have been identified, the investigation requires funding to track down the elusive persons of interest on the other side of the world and gather key pieces of evidence in Central and South America.
With the help of the public, the outcome of this investigation will raise awareness and make fellow observers more secure. It can help tackle the grey areas of illegal fishing in our oceans and make the regulative bodies as well as the distributors more transparent. This case will also shed considerable light on other organised criminal tactics such as smuggling. Most importantly, it will help solve the disappearance of Keith Davis and pressure the agencies to reopen this case for the sake of justice, and closure. Despite the high number of disappeared observers, the agencies responsible for ensuring observers are safe, have not implemented needed changes in observer protections.


The costs associated with this investigation:


Since July 2017, the investigator has been working on this case and absorbing the costs. This has amounted to thousands of US dollars in travel and investigative expenses (not including personal time). In 2018, John Davis began absorbing the expenses. Our goal is to raise $40,000 to cover the outstanding costs of the field investigation which requires further travel, metadata processing, and human intelligence sources.
Thank you for your help!
Become the first supporter
Your donation matters
Organizer
High Seas Detective
Organizer
Eugene, OR