ECUADOR Earthquake Relief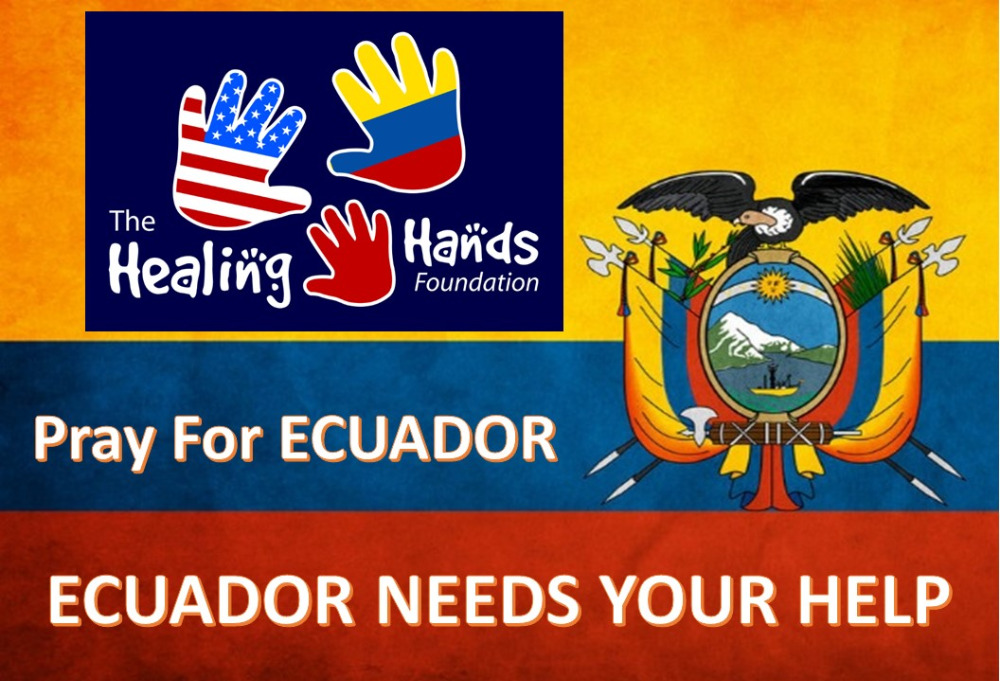 The 7.8 magnitude earthquake that took place on Saturday April 16, 2016 in the coastal region of Ecuador left one of the biggest devastations in the history of Ecuador.  The death toll is more than 500 and thousands of people are injured and homeless.
The Healing Hands Foundation (THHF) is a non-profin organization based in Baltimore, MD that provides free medical and dental services to children in need around the world.  THHF has been performing annual medical/dental missions in Ecuador and THHF has committed to be there every year.  We are currently working with several organizations to collect supplies for the people of Ecuador.
It is our obligation to help and support the people in need and for this reason we ask for your help.
"ECUADOR NEEDS YOUR HELP"
Please do what you can to help. 100% of your donation will go directly to the people affected from this disaster.  We are working closely with our local coordinators to make sure everyting we collect goes directly to those affected by this tragedy. 
Please Donate now
.  
Please pray for the people of Ecuador!!!
God Bless You!!!
Thank you for your generosity.
The Healing Hands Foundation
www.thhfoundation.org

About Us
The Mission of 
The Healing Hands Foundation
is to sustainably provide high quality surgical procedures, medical treatment, dental care, and educational support in under resourced areas worldwide. We establish strong in-country partnerships to involve local communities in our activities: treating patients, improving health care infrastructure, and providing needed medical training to surgeons, doctors, and community health care workers.Going beyond providing direct patient care, we aim to create a long-term impact, empowering impoverished countries to improve the health and quality of life of their own people.
Healing Our World... One Child at a Time!
Organizer
The Healing Hands Foundation 
Organizer
Brook Valley Farms, MD