GoFund the Earth and it's Guardians!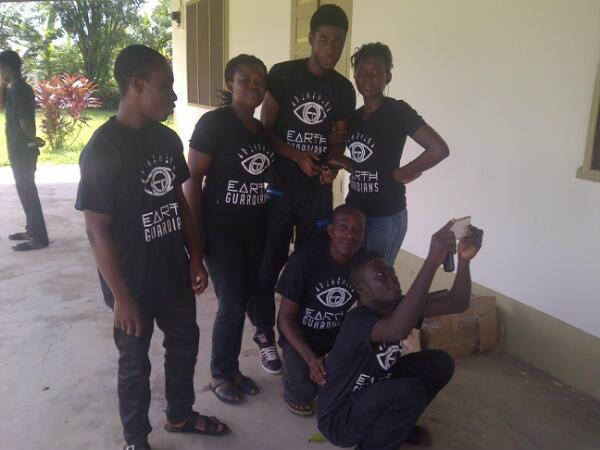 Earth Guardians from Africa
Thousands of youth from around the world are joining Earth Guardians.  Go fund us to accommodate this wave of action and inspiration!
Since 1992, Earth Guardians has been working tirelessly to empower youth to "be the change" to protect the planet.  The last several years all that work is paying off and we've hit critical mass — our Earth Guardian crews, 600 in number a year ago, now stand in the thousands from around the world.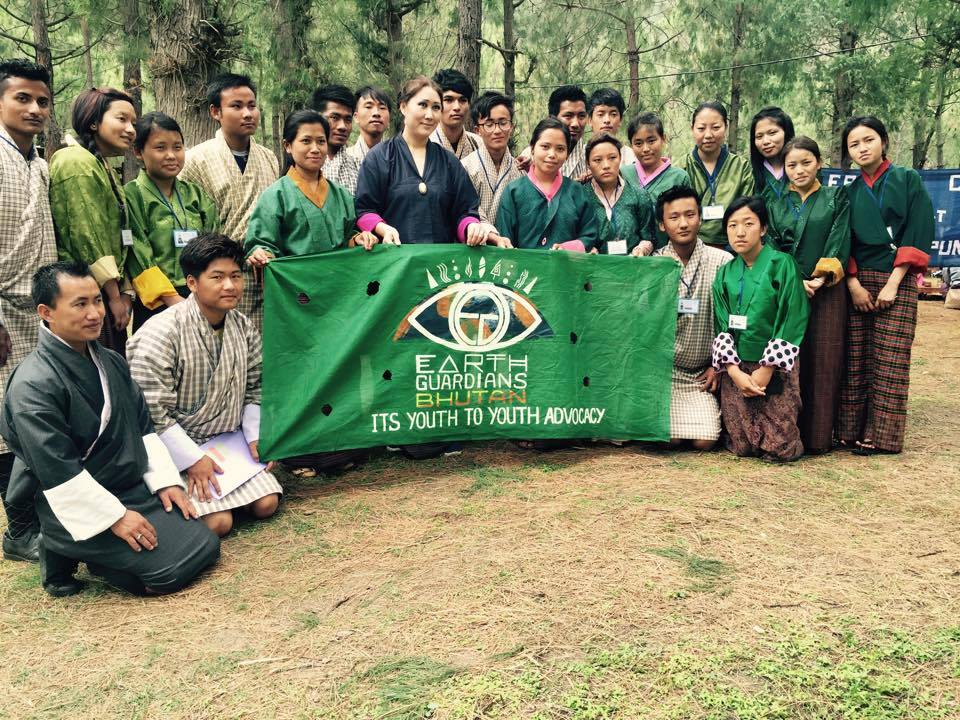 Earth Guardians Bhutan
Soon, the Kid Warrior TV series highlighting our Youth Director, Xiuhtezcatl's (shu-tez-cot) journey and the frontline stories of our global crews on screen will elevate this growth even more. With this amazing exposure we need to be ready for the wave with a solid back end. 
    2 min compilation of our Youth Directors journey
A key rule for growing movements is to be sure the crew members can be engaged immediately and empowered to build their skills into meaningful actions.  In order to do this, Earth Guardians needs funding to build out the programs and infrastructure to engage and empower these youth emerging from around the planet that are taking a stand to protect their communities, their future and the Earth.  
Please help us fund this amazing wave of opportunity to support the generation that will be most impacted by our climate and environmental crisis. 
These young leaders are committed to creating sustainable solutions locally and globally, and they need our support! 
SEE OUR PROGRAMS BELOW! 
Your donation will go towards supporting our programs, small grants for EG crews that are already in action and help us to build the infastructure and stronger team to manage them! 
1. Rising Youth for a Sustainable Earth (RYSE) is a youth-led campaign that empowers local climate leaders, creating a global force. The 18-member Youth Council engages diverse youth across North America. RYSE council members are utilizing art, media, and education to inspire climate action in their communities and beyond. Earth Guardians hosts national RYSE leadership trainings and each RYSE council member will host trainings in their community.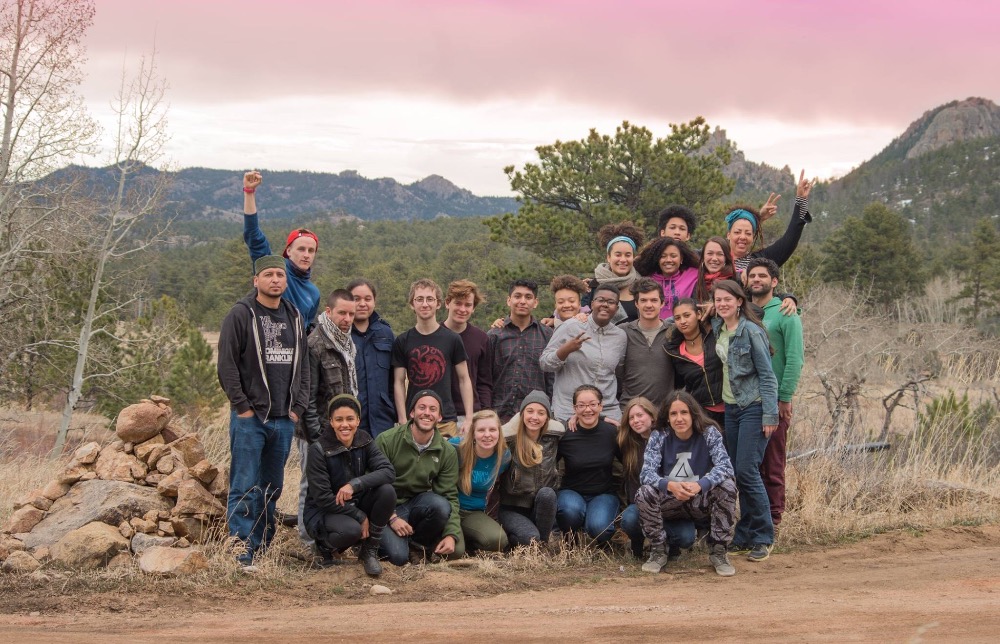 Ryse Youth Council Training 2016
2. Protect Our Future is a global campaign led by our Earth Guardian crews to show the collective power and impact that this generation has to protect the planet and its people. For each season of the year, thousands of youth from Earth Guardian crews come together on a single issue – Earth, Air, Water, and Climate. The project launches on the equinoxes and solstices — with global crews taking action in ways that are relevant and effective to local issues in their communities.
                    POF planted trees in 40 Countries
3. The Climate Leader Handbook is a resource in development for youth leaders around the world who are organizing to move off of fossil fuels and toward a sustainable future. The handbook contains guides for hands- on projects around energy, soil, water, waste, and ecology, as well as strategies for effective nonviolent action. With commentary by indigenous leaders and climate justice luminaries, the handbook will be one of the most comprehensive and engaging climate action resources available to underrepresented youth and communities.
4. Youth-led Earth Guardian Crews are active globally, with more than 1500 crews on six continents. This international involvement in Earth Guardians connects and and amplifies the youth voice. Youth leaders implement their own localized renewable energy projects, plan events, actions and rallies, and recruit and train their peers to be leaders – all with the support and mentorship of other Earth Guardians.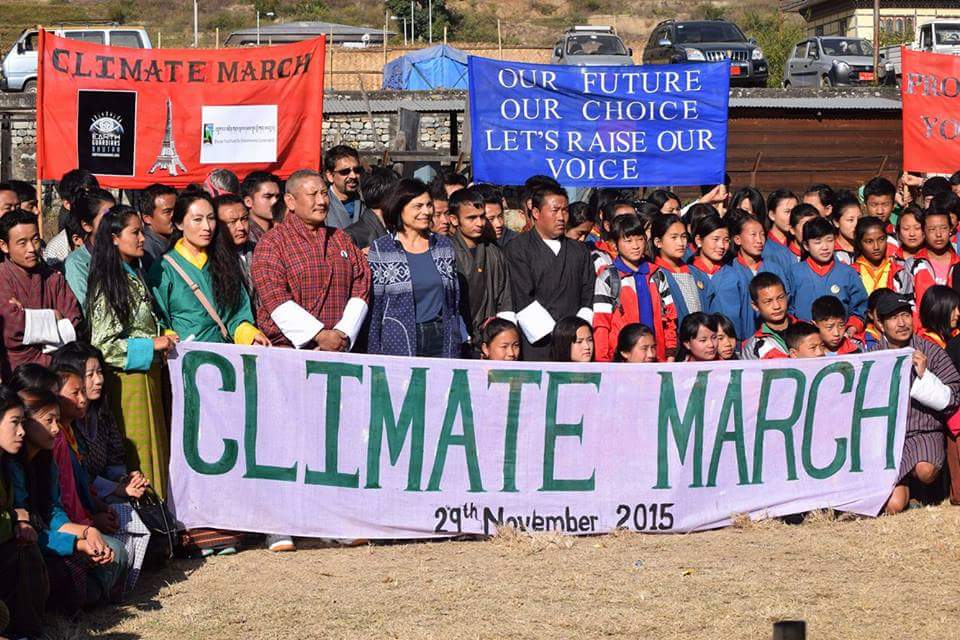 5. Kid Warrior is the mass media arm of Earth Guardians, utilizing media to activate youth through digital content, a TV series, feature documentary and interactive web platform. Kid Warrior is a teen adventure platform where we use screens-to-streets to engage youth worldwide. Our audiences will embark on a global mission with our Youth Director Xiuhtezcatl, diving into action-packed adventures. We will explore Earth's greatest environmental threats & follow young people fighting to defending their communities. Each project ends with a CALL TO ACTION to give viewers a way to become involved with the movement.

WRAPPING IT UP!
EG is committed to addressing the existential threat facing this generation -- climate change -- by pushing to get the world off fossil fuels by 2026. We'll help lead the movement using the techniques of strategic nonviolent struggle to systematically engage youth and actively train them through a series of ongoing actions, which will incorporate the Protect Our Future and RYSE campaigns that so many young people are already involved in. By actively engaging young people, we will provide them with a powerful education on how to achieve political empowerment for young people around the world who don't have access to the ballot box -- but who absolutely should have a say in the world that they will inherit.
Tapping into indigenous wisdom, we're working to shape a future where people live in harmony with the natural world. As Xiuhtezcatl told a forum at the United Nations last year, "We are all indigenous to the Earth".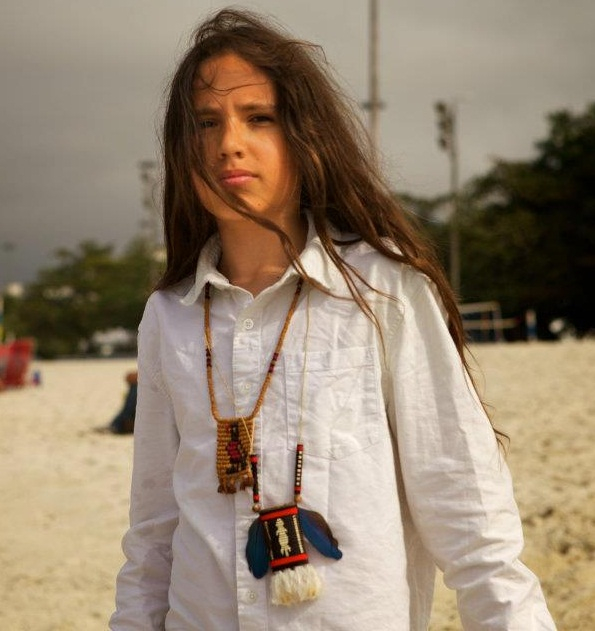 Earth Guardians is a federally recognized 501c3 organization.