A Year Later HOPE~ Help family
A year later, Hope still struggles.  She has been dealt more to deal with than anyone should. 
Family, faith, and support remain strong but nothing could have prepared them for the bills and other expenses related to traveling and treatment.
Please help Lenny and Gwendolyn and Baby HOPE.  They are forever grateful.
Thank YOU!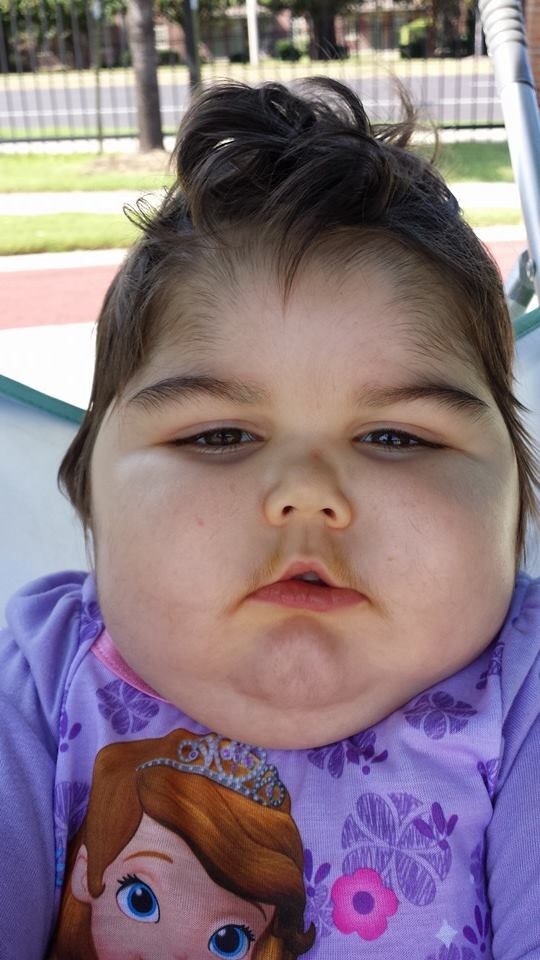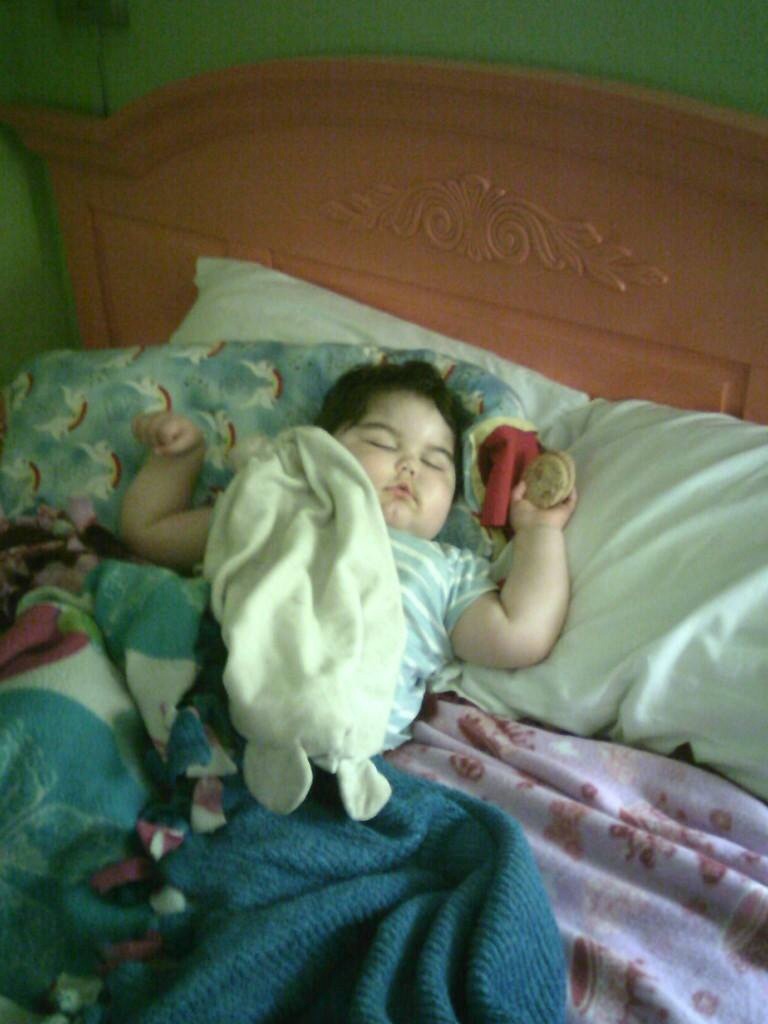 Sept. 9, 2014

Her father and I would like to update everyone about Hope:-) First I would like to say sorry to everyone for taking so long to update everyone! We have been through a roller coaster since she was in the hospital at Vanderbilt!!!!!!! Her right hand arm leg and foot have been deeply affected:-( from the proton radiation . She has what is called necrosis of the brain the right side is affected because her left side of her brain has been wounded and the brain stem near the thalamus We are taking her to St Jude everyday for speech and physical therapy . Lenny has been so wonderful!!!! We are so Blessed to have the BEST husband father and my best friend my soul mate He does whatever it takes to keep me organized and Hope on time to all her appointments I Thank God for him everyday:-) Hope is on a lot of steroids and doing hyperbaric oxygen treatments 5 days a week . She can not walk now Hopefully the oxygen treatments will help stop any further damages to her brain and fix the wounds so she can go back to running and playing and little busy body:-) I know I ask a lot for prayers but she needs everyone she can get right now. Love to you all and Thank You all ahead of time for all your love care prayers and support Thank you all on behalf of Hope and all the Reynolds family.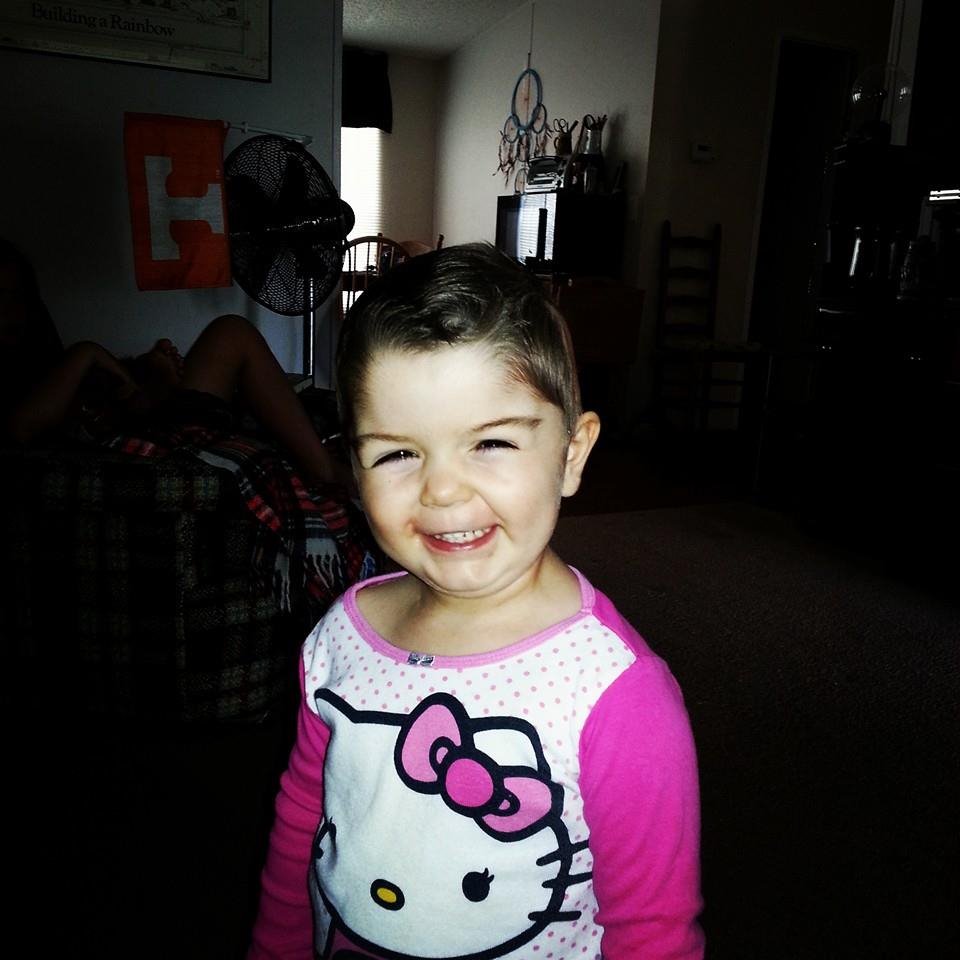 Aug. 12, 2014
We are with Hope at Vanderbilt her whole right side isn't right she can't unclench her right hand she can't walk right:-( they did an MRI quick one today and there is swelling near the remainder of the tumor is swelling irritated and just not doing well I know we have asked and asked for prayers but we don't know what else to do I will update everyone when the Dr comes back in Love to all from Hope and Lenny and I and all the Reynolds family. Special Thanks to aunt Tina (aunt wow) Bailey Rain for being such a great help to Hope and Lenny and I also a special thanks to Michelle for all she and her son and husband Tim and his boss Roger and his wife and their church have helped us so much we are so grateful. 
October 16, 2013 A YEAR AGO
As some of you may already know, after Hope's surgery she was diagnosed with Cancer. She has a very rare form of cancer which 3 in 1,000,000 children are diagnosed. At this time, they have sent the information to 10 various experts across the country to determine a method of treatment. Gwendolyn and Lenny are trying to get Hope transferred to a cancer center in Atlanta for her ...to receive this treatment, once determined. Please pray this transfer comes quickly, as Hope has recently had a setback in her progress.Yesterday Hope had some routine procedures, but it was very traumatic for her. This experience caused her setback. She quit eating afterwards and did not eat for the rest of the day. She has finally started eating again this morning, but very little. She is also experiencing an elevated heart rate, 155 at rest, since yesterday. They have ruled out any issues with her potassium, but will be giving her en EKG and other tests today to try and determine the cause. She has also been refusing to take her meds, so they are going to start her on morphine today to help her with pain. She will also get a bath today.