Hello! My name is Andrea, I am 11 years old and I was diagnosed with M5 acute myeloid leukemia, after different treatments and thanks to God and the support of many incredible people I am already in the
stage of complete remission
.
To check that everything is in order, I must perform evaluations every 3 months in Rome, at Bambino Gesu, 3rd floor, Onco Hematology Service.
Now I am living in Madrid with my family, because here I can be closer to the clinic where I am checking.
I would like to continue to count on your support for the expenses involved in living so far from my home, Venezuela, while this process is over and I can finally return with my health stronger than ever.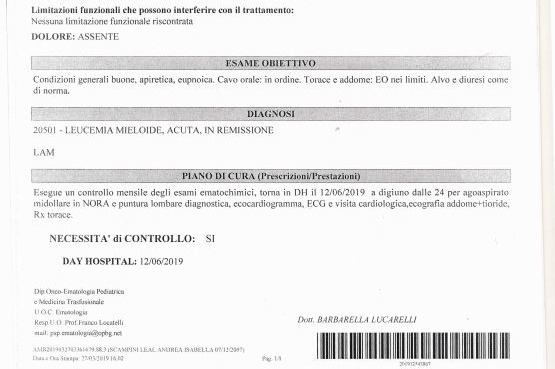 Organizer and beneficiary