Cody's Stroke & MS journey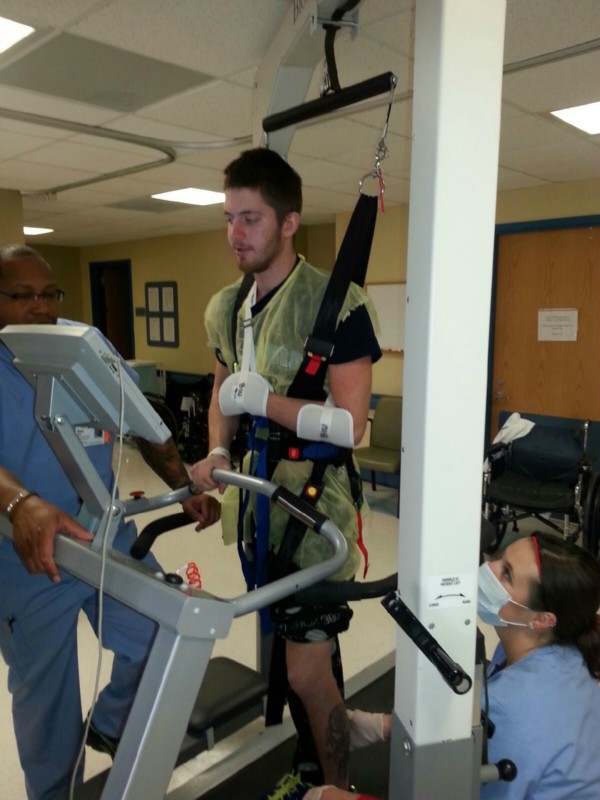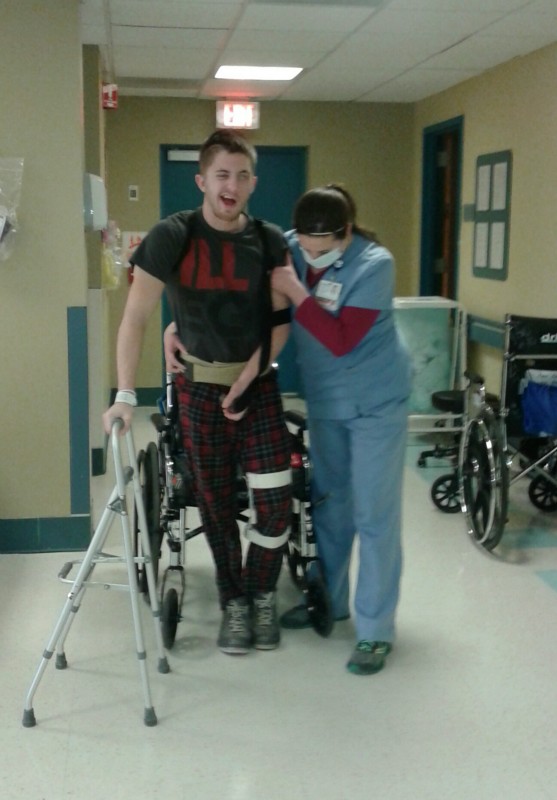 Meet my nephew Cody, 19, he was a second year college student and working a full time job. My nephew had a passion to become a law enforcement officer and then aspiring to become a Federal Marshall. He worked extremely hard at his academics to achieve his goal, all the while battling a learning disability. He was very physically active with his friends and family. He had a daily gym work- out routine and enjoyed skydiving, snowboarding and doing all the things a young college student does. He was determined to get certified to become a Skydiving Instructor. All this will working to put himself through school.
Suddenly, in his first semester back after winter break, in February 2014, he was not feeling well during that month off from school. He knew something was just not right. Following multiple doctor's appointments and antibiotics because it was believed he had a sinus infection, he began to lose his eyesight combined with severe migraines and nausea. An MRI revealed what was believed to be a large rare malignant tumor in the temporal lobe of his brain. Immediately he was rushed to one of the top hospitals in New York City. The surgical team did not delay and an 8 hour brain surgery to remove the mass was performed. During or immediately following the surgery he suffered a stroke on the right side of his brain. This caused severe paralysis of his left side with severe vision loss in both eyes along with minimal use of his arm and leg.
Cody not only found out it was not a rare malignant tumor as diagnosed, but was a large lesion caused from Multiple Sclerosis (MS) which mimic tumors. This was hard for him and family to come to terms with. They have been taking it all day by day, with incredible strength, spirit and faith.
My sister and brother in-law had to take leave from work and bear the cost of a Manhattan hotel to be close to their son. After being in the city hospital for several weeks, he was stabilized for transport by ambulance to a brain injury unit closer to home.
Rehabilitation started right away for the effects of the stroke, but came to a halt due to the diagnosis and side effects of MS. After more invasive testing and a final diagnosis, some treatment for MS was administerd so he could finally work on beginning to walk, eat and move his left arm/hand. With daily rehabilitation, he plateaued and was sent home in April to continue on an outpatient basis. Three days a week for at least 2 hours a day, along with home rehabilitation with my sister and brother in-law. Through OT & PT Cody bravely fights to walk and have use of his hand like anyone else.
Both, my sister and brother in-law had to take a lose of pay as well as lessen their work schedule in order to be his full time caregivers  as well as parents. The doctors are continuing testing for his loss of eyesight. Medication is given every 28 days with a 2 hour intravenous transfusion to help control the symptoms of MS, which will be a lifelong battle. In addition they are trying to get a functional electronic stimulation unit for both his arm and leg to aid in function of his limbs. Bioness offers state of the art medical devices designed to benefit people with Stroke, Multiple Sclerosis, Traumatic Brain Injury, Cerebral Palsy and Spinal Cord Injury. Insurance does not cover them and are made to fit each individual patient. These units are to assist Cody in order to stimulate his muscles to function. This will allow him to begin to walk and open his hand without assistance.
Cody has a very long road to feel like a 19 year old again. This could be your nephew, brother, husband or friend. Hopefully with help we can help this family. Cody's word's from the start has been "I GOT THIS!". And, we say as a team "WE GOT THIS!". Please be a part of his team and help him to get back to the life he was just starting as a young man.
Please be sure to view the video his sister made of some of his journey. If you are unable to contribute please keep him in your thoughts and prayers, we do understand. No amount is considered small and all would be greatly appreciated. Please forward this to all of your E-mail and Facebook contacts (www.gofundme.com/e88w2c).
To Donate by check please make payable to:
Cody Nelson
PO Box 355
Islip Terrace,NY 11752
Thank you for taking the time to read this and supporting this courageous young man, to help him become an independent individual. Also, to help my sister and her husband in their struggle to pay medical bills and continue treatments for their son's long journey from a stroke and battling MS. Cody's future depends on his rehabilitation and help from you.
THANK YOU!!!!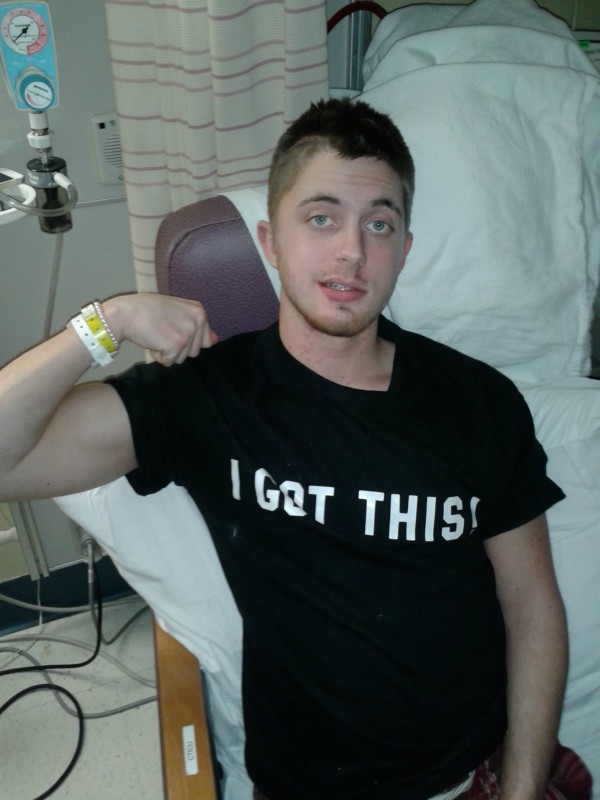 GO TEAM CODY! BE CODY STRONG!

Organizer