PB LIGHTNING IOC5 WORLD'S FUND
DEAR SPONSOR,

I am an athlete at Palm Beach Lightning All Stars and my Level 5 International Team has just won an invitation to attend the World's Competition held in Orlando, Florida on April 22nd thru April 25th , 2016. This is the most prestigious competition in all of All Star Cheerleading, one that every All Star Cheerleader hopes and prays they will someday be able to attend. Sadly, many never achieve this goal before they finish their All Star career. It is the highest honor a team can be given to receive a "Bid" to Worlds. Our team, IOC5 Platinum, is a 1st year World's qualified team (you must be a Level 5 team in order to qualify) and we have competed throughout the country, against some of the best teams in the world, in order to acheive our goal of receiving our bid and..... WE DID IT!!! We have been given an At Large Bid which means that although we were invited to compete, we did not receive any funding to help us. It will cost our team more than $10,000 to attend. We need to cover admission fees, hotel rooms, travel expenses and our coaches admission fees as well. This is a huge undertaking and because we recieved our bid late in the season, it must be funded very quickly. For many of us it will be our only chance to ever walk onto the World's stage because we are graduating and going off to college. It is an opportunity that so many never get and we are lucky enough to have recieved it our very first year as a World's qualified team. We are a family, a group of kids who have grown together and bonded and it is our dream that we all take the World's floor together for the very 1st time. This is what we have been working so hard for, putting in so many hours of practice over several years in order to be in the position we are in today. Please help us to make this dream a reality!

Any donation is greatly appreciated and with a donation of $250, we will add you to our website sponors page and with $500 or more, your business name will be added to the back of our World's Team Shirt. All donations can be written off as "advertising".

We are so grateful for your help in acheiving our DREAM.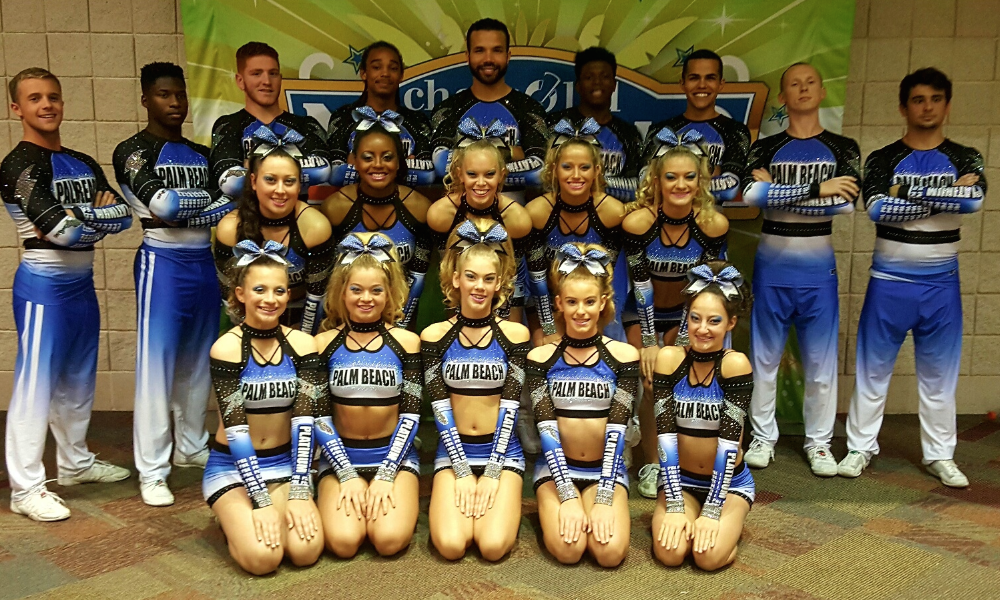 FOR MORE INFO:
PALMBEACHLIGHTNING.COM
[email redacted]


Michael Leighton Palm Beach Orthopaedic Institute 
Organizer
Kelly Locastro-Janssen 
Organizer
West Palm Beach, FL