Victim of Hurricane Michael
My brother Adam Ballweg has lived in Panama City and Panama City
Beach
since the 1970's. He has experienced a lot of hurricanes over the years there. So when hurricane Michael showed up he did the normal routine boarding up his home, but he never expected what
Michael Cat 4 hurricane delivered on October 10, 2018.
  His neighbors' homes
are damaged and they have trees down and strewn in their yards. What was once his lovely Florida neighborhood and our home away from home,  is
unrecognizable. Not a tree left
standing.
His home needs major clean up. He and his neighbors are supporting each others' clean up efforts.
Adam is cooking on his grill, feeding neighbors, sharing gas for the generators and chainsaws because it is his nature that he is a generous man.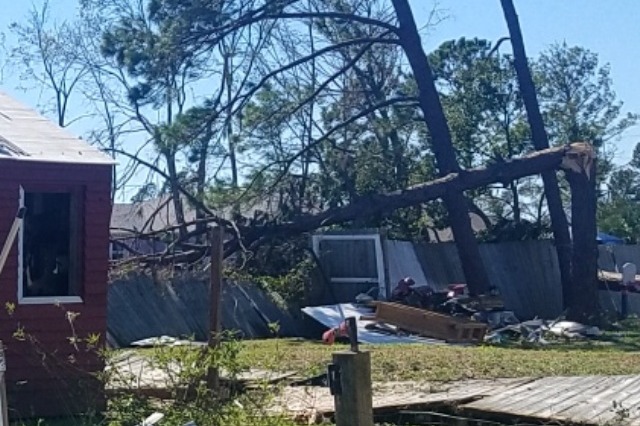 He has generously taken in his Florida family. His daughter, her friends, and his daughter and son's mother, Tonya,  Adam's ex.
They have no homes to return to. Their homes have been damaged and have missing roofs. Michon, his daughter also had her
home looted
and they took everything of value. His partner, Sonya and daughter, and friends all work in restaurants that may not be able to open due to electric, damage etc. for an unknown amount of time.  So as of now, they have no jobs and no homes. They will be with him for the long haul.
    Adam is also on
disability
, it's hard for him to walk due to a back injury and back surgery he had years ago. So cleanup will be difficult for him. Please help him get his home back in order.  
We would like to help him cover his bills, that is our biggest concern. This includes feeding and taking care of his family and friends he has generously taken in, and the everyday living expenses they will need to get through this tough time.
Organizer
Peggy Choate
Organizer
Milton, NY