Hi all! We are friends of Emily's, and we made this page for her. Emily is one of the best people we've ever met, but she has REALLY bad luck.
Three years ago, Emily went through treatment for a colon cancer. This disease doesn't usually strike young people, and Emily had a particularly fierce cancer that clocked in at Stage 3. Even though she'd already endured months of brutal treatment, she was optimistic, cheerful, and so much fun. She was also whipcrack smart. Throughout chemotherapy, Emily did New York Times crosswords on speed mode just to chart any cognitive "impairments" she might be experiencing (which we assured her were probably minimal).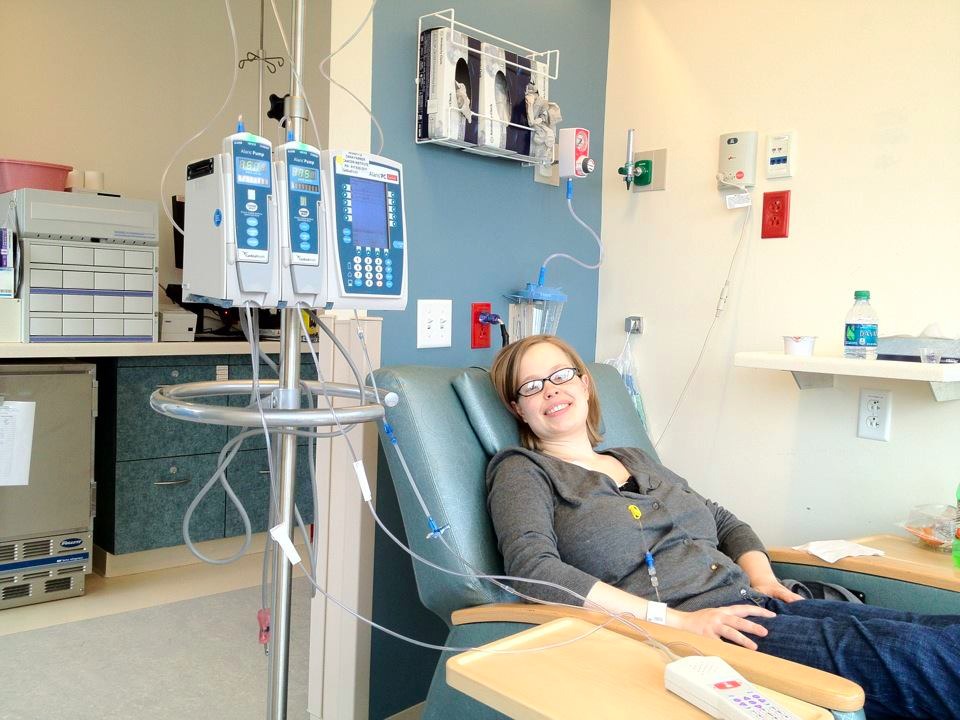 Emily made it through chemo, radiation, and surgery with a whole lot of grit and determination--and lots of help from her loving husband Greg. Then, right when she was finishing up, she received heartbreaking news. Her mom had a terminal brain tumor. Still reeling from her own cancer experience, Emily rushed to take care of her mom, who sadly passed away.
It was devastating. But it wasn't devastating enough to keep Emily from wresting a meaningful life out of cancer's evil maw. She got a great job, worked on completing her PhD, learned to make fancy soaps and tasty meals, and generally kept on trucking.
And then the cancer came back.
Now Emily is enduring a whole new round of brutal treatments, and the accompanying physical, mental, and financial hardship. We told you she had bad luck, but here's the thing: we're determined to turn this luck around. In the battle of good vs. cruel random chance, let's help Emily win. Those crosswords aren't going to solve themselves.