On the 28th of July last year Sunshine Coast woman, Lisa Harrison, was diagnosed with Stage 4 Bowel Cancer, which had metastasised to her lungs. Lisa is a loving mother and grandmother of a very close knit family: 5 children and their partners, and the four grandchildren. As you can imagine, the news came as quite a shock to everyone, especially to her beautiful family.
Soon after her diagnosis, Lisa began treatment in the hopes of keeping the cancer stable, ideally allowing Lisa to maintain her quality of life and give her as much time as possible to spend with her family and see the grandchildren grow. However, soon after treatment began, Lisa's health deteriorated, seeing her admitted to hospital with numerous cases of Pneumonias. Not only that, the combination of her treatment and recurring Pneumonia affected her more than was expected, and she now relies on a wheelchair, tube feeds to maintain her weight and oxygen for simple tasks.
Furthermore, at Easter, Lisa suffered a stroke as a side effect of one the drugs used in her treatment regime.
At the time of Lisa's diagnosis, her husband Phil, began making plans to take Her to Tuscany, Italy for the honeymoon they never had. This isn't possible any more due to her deteriorating condition.
Last week the Harrison family received the devastating news, that despite treatment, Lisa's cancer has progressed much faster than expected , and they are left with only one more treatment option.
Lisa has always dreamed of seeing the family home completed; the home their family all grew up in, the home that has hosted 18ths, 21sts, 50ths, baptisms, 1st birthdays, engagement parties, baby showers and many other treasured family memories.
Along the way, the Harrison family have been touched by the immense kindness and generosity of those around them; especially last year when Phil and Lisa's 5 kids, their partners, parents-in-law, grandchildren and even their parents joined together to give their backyard a much needed makeover. There is still so much to do to realise Lisa's dream of having the house finished but there is only so much they can do themselves.
Between sharing the duties of caring for Lisa, helping run the house and the financial impact this journey has placed on not only Phil, but all 5 kids and their families, they are at a point where money is getting extremely tight, and not only do they feel that the house renovations are out of reach, they live with constant financial pressure.
We are asking for help to realise Lisa's dream but also to make sure that what little time she has left, isn't spent worrying about their finances. Our aim is to help give back to the woman who has dedicated her life to raising her children to be such incredible people. Never have I seen a family so close, and so willing to drop everything in their lives to give everything they can to their mum. Lisa taught her kids that family is worth fighting for, no matter how hard the fight - and it is so clear how much they all mean to each other.
Any donation is appreciated so greatly by all of the Harrison family. Anyone who knows the Harrison's, knows that once you have met them, they are forever in your heart.
Information required by Go Fund Me:
For those of you wondering. My name is Emma, I also live in the Sunshine Coast and I am close friends with one of Lisa and Phil's daughters. This campaign is set up with Lisa and Phil's bank account details, no money comes to me. And it is purely to help Phil and Lisa get the materials needed to fix things around the house to complete Lisa's vision and dream of keeping the family home, and to help with ongoing expenses such as hospital parking etc.
Thank you so much for taking the time to read this.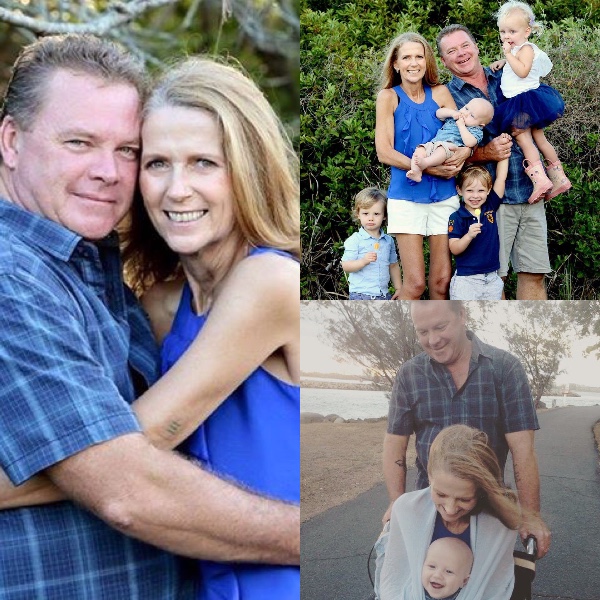 Organizer
Emma Daniels 
Organizer
Shelly Beach QLD