DV Survivor/Soon To Be Mother
#HelpCarlyRecover #DomesticViolence Carly Reynolds is a wonderful woman and while NO ONE deserves something like this, Carly especially did not. She is an RN, who works her butt off to get everything she has ever had in life. On her birthday this year, her boyfriend attacked her. He did some very severe damage! She had to have metal plates and drains placed to relieve the pressure in her eye (blowout fracture) and has also gone completely blind in that eye. They reset her nose fracture, and she has also had scans done to her right leg, right hip and neck. Her jaw was thankfully not broken, but it offset and her bite is way off. But, she is alive and so is her baby. Absolute WARRIORS! Since this has happened, she of course has had to take time off work due the injuries she sustained. The healing process is going to take a while and she had some money saved up for her maternity but because of these circumstances, it has already been stretched thin! She will not be able to go back to work very soon. We are asking for you to help her get through this trying time. She will have medical bills, necessary living expenses, etc. While she is healing, I don't believe she should have to stress where/how she will pay a medical bill. Especially while pregnant with that warrior of a baby. Her story on Facebook has touched many. There are so many people who have dealt with domestic violence. Someone you know. Someone close to you. Please donate what y'all can. Share her story with others and pray that no one has to endure what she did. 





"I am someone's daughter. I am someone's sister. I am someone's grandchild. I am someone's soon to be MOTHER..

Ohlin Thomas Skeen, 23 year old of Lincoln County, tried to take my life Feb 1, 2020. Not only this, he tried to take my UNBORN CHILDS LIFE. Yes you read that correctly....I am currently pregnant.

I have a VOICE. I have the RIGHT to say NO. MINE AND MY CHILDS LIFE MATTER. I refuse to be a statistic. I refuse to keep what he did to me on the hush. I refuse to die before someone pays attention. I refuse to give up in standing up for what's right.

I am a SURVIVOR. My baby is a SURVIVOR. And I can promise you there are so many more women out there that you know but they are to scared to say out loud that they are survivors TOO.

The silence breaks now people.

Show my photos to your children. Show your little boy what's not acceptable to do to a girl. Show your little girl what should never be tolerated. Teach them that NO means NO. Teach them what it means to respect a persons wishes whether they like the answer or not.

Show my photos to your friend whose in that controlling relationship. THIS man swore he loved me. He swore to my mother he would never hurt me. Show that friend of yours what can happen. Remind her that THIS is not love. THIS is control, and THIS can kill her.

If there's any good that can come from this situation that will ease my mind is knowing that this reached at least one person. Let this be your sign. Whoever you are. Let this open your eyes before you lose vision in one like I have because YOU are someone's child too. YOU are someone's family member and YOUR LIFE MATTERS TOO.

#speakupspeakout #godspeed

-Carly Reynolds"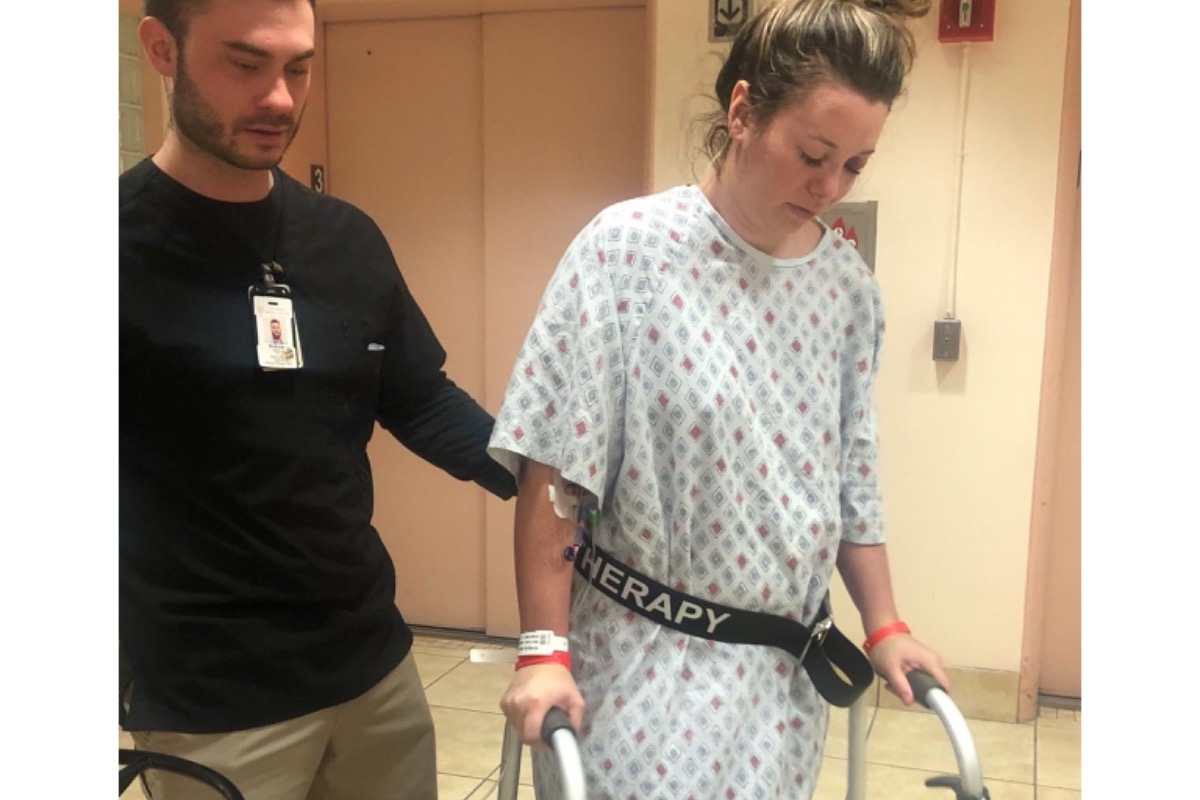 Donations ()

Fundraising team: Carly is a Survivor (2)
Britney Irvin 
Organizer
Raised $535 from 16 donations
Alto, NM
Rochelle Monroe 
Team member
Raised $25 from 1 donation
This team raised $3,235 from 59 other donations.
#1 fundraising platform

People have raised more money on GoFundMe than anywhere else. Learn more

GoFundMe Guarantee

In the rare case that something isn't right, we will refund your donation. Learn more

Expert advice, 24/7

Contact us with your questions and we'll answer, day or night. Learn more