Sherpa Village's Hands-On ReBuild
A second 7.3 Quake hit the center of my Lead Sherpa's village. It was devastating - 90%, yes 9 of 10 of his neighbors homes are GONE. And trust me, Sherpa's know how to build a stong rock/brick home. The homes are built on a Himalayan slope, so...

Now the monsoon season will begin - 5-6 months straight of 25 days of rain a month. The goal now is to erect bamboo walled structures with light tin roofs. Anything beyond that is not prudent given the recent quake, the aftershocks, and the instability of the soaking wet earth.

So the Sherpa people suffer. I've been to Everest with them for 13 years, they are veery good at suffering; I owe them my life! But this suffering is not good. To try and survive with 30 people in a 600sq ft house; to feed them all...

So I include my personal email, my cell number in this posting. Anyone can call me or email and ask me anything they desire. I know these people pretty well having taught them medical skills, farming methods, and helped build them their first outhouses(there  were no bathrooms).

I guarantee 100% of your monies go directly to the Sherpa people. My Lead Sherpa and I map out priority needs, list all immediate required needs, work with the ongoing medical problems (no one from any Big Agency has made it out to the Sherpa Villages) - so we are quite organized considering. I have climbed beside this man for 13 years, he is an amazing leader.

I pay for my own ticket here, everything I do, I pay for it. I always have. So while this is a terrible situation, I have been working with the Sherpa people for many years, this is just a heightened situation, just we incur on Everest, and these strong people will recover.

Thanks from bottom of my Heart to all that donate - truly your donations bring alot of Power, Hope, and happiness to these quiet, humble people.

As most all of you know, Nepal was devastated by a 7.8 Earthquake recently. I am feet on the ground knowledgeable about what is transpiring there. Many, many people are dead. Much more than American Media states. But it's the living that we must concern ourselves with. 

I have gone to Everest for 13 years; climbing it,  guiding Wounded Warrior Soldiers on it's flanks, and working with Sherpa people to improve Education( I sit on the Education Board there), simple sewage/toilet solutions, and Agriculture.
You can see our work at: www.TheEverestLife.org


I have had the same Sherpa's for 13 years, have worked in their Villages to improve their lives, and now am preparing to go to Nepal to help in their recovery. You can see the picture below, as I am a Fellow in the Wilderness Medical Society, that I have taught and prepared Sherpa's for the medical emergencies they are facing right now.


Our Team has been exactly where the Earthquake hit - it even effected Everest Climbers over 100 miles away from the epicenter!  I am proud to know that these Sherpa's are working in Teams RIGHT NOW, to provide care for many, many effected peoples.


Sherpa people live off US$300 a YEAR. They are the poorest, yet happiest and independent people I have ever known. There are no "handouts" in Nepal, no foodstamps, etc.  If you show these poeple a way to make a toilet, plant corn, they get it the first time.  These people are incredibly resilient.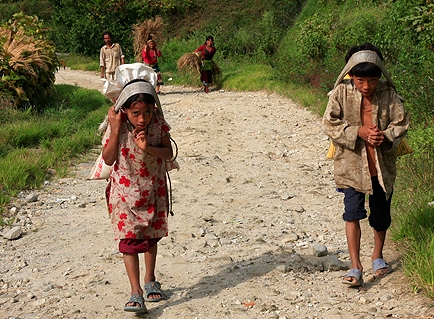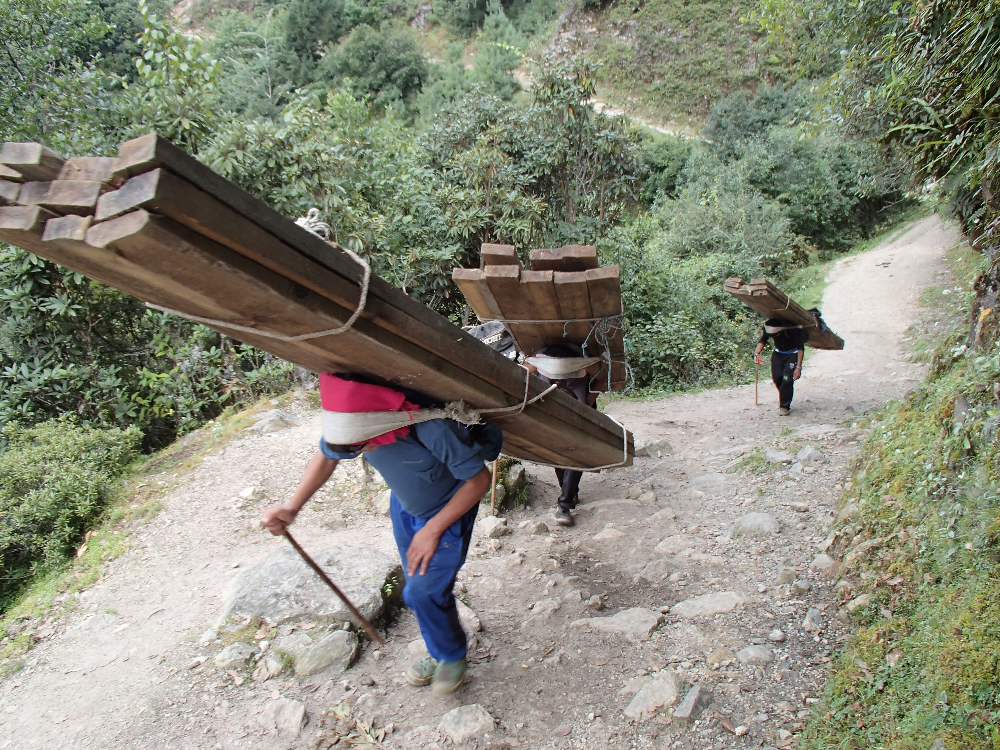 Most kids are doing Porter work by age 12-14. As you can see it is very hard work. No one complains, everybody contributes. Thanks to many people, I have been able to donate over 100 jackets to Nepali people in the last 3 years alone.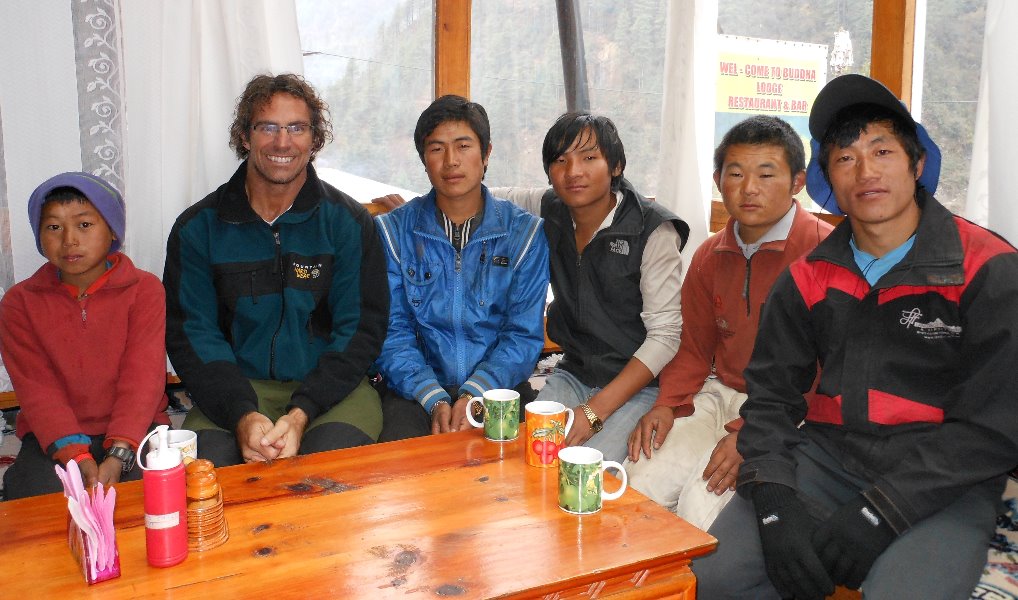 For 600 years Sherpa people have lived the same way - Small villages, self-sufficient farmers who, since about 1924 have been guiding some Climbers on Everest (and other peaks) to supplement their income.
Many more Sherpas have died on Everest than "Western or Eastern Climbers". Indeed I lost a 3X summitter named Dawa Sherpa, who was one of the strongest men I have ever known. He died trying to rescue a Climber.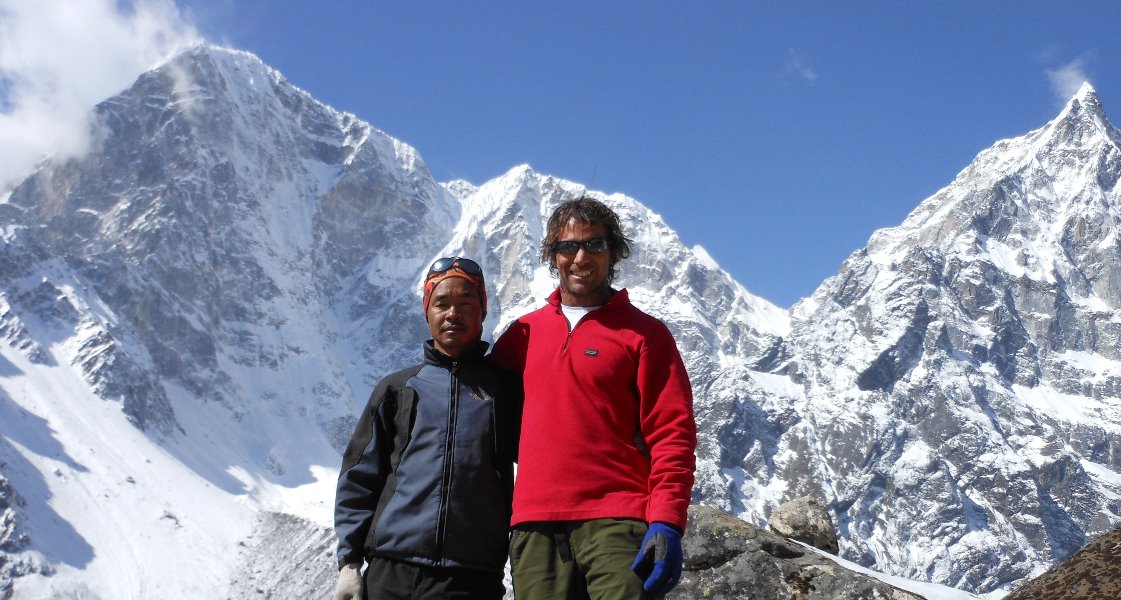 The Sherpa guides have risked their lives for me many times. I am now going over there to risk mine for them. 100% of your money will go directly to the Sherpa people. I know these people intimately and am focusing on those particular people because I know how much they are capable of doing with just a small amount of money.


We can build this outhouse for $100.  It is very hard for Americans to grasp how these people live. It is poor beyond anything you have ever seen in the USA.
Most use their backyard as a "toilet". Most are going to have to rebuild their clay/rock/brick homes.


This is a local river in Kathmandu, there is no sewage system...
I just ask any person who reads this to think how easy it is for Americans to go to any restaurant for lunch or dinner, to go to the movies, or buy a nice outfit.
All I ask of you is that can you take that ONE DAY's money that you spend on that stuff and donate it to these people?  They can rebuild their home for the cost of a couple dinners.
My cell is [phone redacted].
Anyone can talk to me about anything Nepal/Sherpa. I may be limited in that conversation time, but you can also email me: [email redacted].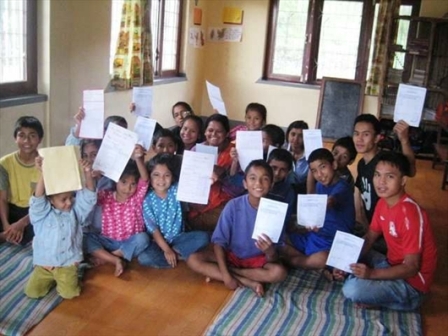 Dusty Boyd




Organizer