Dustina Steele #TinaLove n kids
SteelToday we lost our baby Dustina Steele (Tina Love) Friday December 9th around 12pm. She had just left a friend's job on her motorcycle, on Frank Lloyd Wright Blvd in Scottsdale Arizona . We are greatful he was there for her at that time of the accident. She is survived by her 2 sons Marquise 10 1/2yrs and Traviaunn 8yrs and her daughter Tianna 5yrs old. Her mother Dustina Martinez and Father Casimiro, Mark Steele, Her brothers James and Kalibb her sister Kari Lyn, Me Her Tia Shelly and Grandma,and Grandpa, Cousins Liina and Kata, Michelle and Michael and Many more Family members, Grandparents, Aunts and Uncles and many cousins. Her extended family and friends. 
We are heartbroken to loose our baby so soon and tragically today. We are in disbelief and miss everything about her, her Baby blues, her laugh, her all around spunk and goofiness. 
We have no idea of the costs that it will take to rest our baby Dustina Steele (Beanerz as I call her) she is my neice, my heart, my spunky little Tina. 
Please help in anyway possible, this will go directly to my sister Dustina Martinez and the children of "Tina Love" Dustina Steele. 
We are thankful for the motorcycle community coming together.
Please remember to watch out for other drivers always, all drivers motorcycles and vehicles. All lives are valuable even if not your own. 
#RipTinaLove #RideForTina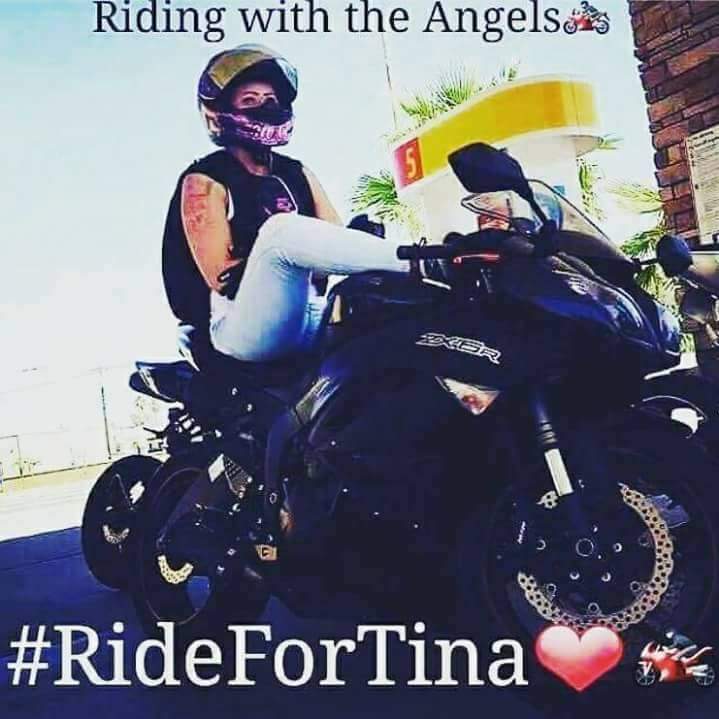 Organizer and beneficiary