Durvi Martinez ¡Presente!
[sigue abajo en español]
Durvi Martinez died on July 1st of
coronavirus
, three months after being
deported to Mexico
. Durvi, a trans woman who had suffered severe violence before immigrating to the United States, was deported
despite a pending asylum claim
.
Before their deportation, Durvi was part of the farmworker community in Vermont and a member of human rights organization Migrant Justice. They were a
brave and outspoken advocate for immigrant and LGBTQ rights
. Durvi will be remembered as a loving and supportive friend.
Durvi's family must now pay significant
hospital bills and funeral costs
and support is urgently needed. All donations will go directly to Durvi's family to pay for these expenses.
Durvi Martinez, ¡Presente!
Durvi Martinez falleció el 1ero de julio de
coronavirus
, tres meses después de haber sido
deportadx a México
. Durvi, una persona transgénera quien había sufrido de violencia y discriminación antes de emigrar a los Estados Unidos, fue deportada a pesar de tener
una aplicación de asilo pendiente
.
Antes de se deportación, Durvi fue parte de la comunidad de trabajadorxs en los ranchos de Vermont, y miembrx de la organización de derechos humanos Justicia Migrante. Elle fue
activista valiente a favor de los derechos inmigrantes de LGBTQ
. Le recordamos a Durvi como amigx cariñosx y comprensivx .
La familia de Durvi se ha quedado con los
gastos médicos y funerarios
y necesitan nuestro apoyo. Todas las donaciones se dirigen a la familia para pagar estos gastos.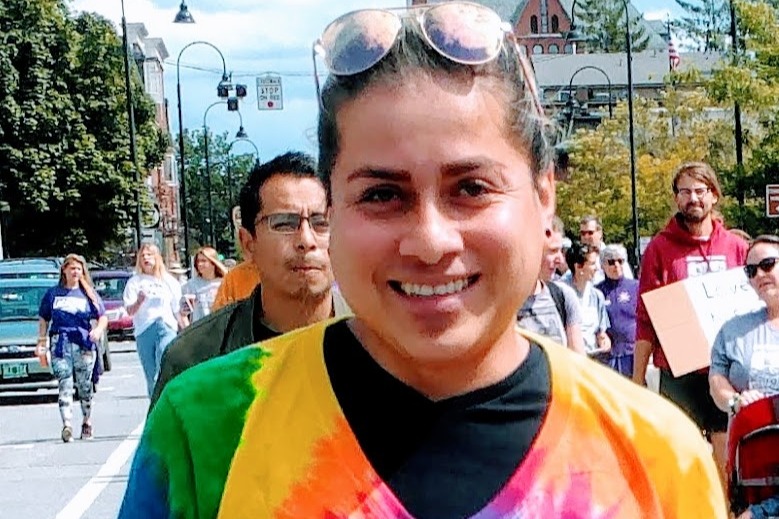 7/10 Update: This fundraiser has assigned Durvi's brother-in-law Carlos Perez to be the official beneficiary. Carlos will receive the funds on behalf of the family and distribute them to pay for outstanding medical and funeral costs.
Organizer and beneficiary
Thelma Gómez
Organizer
Burlington, VT