Support Dueker Ranch Horse Therapy!
Dennis Dueker - Founder of
Dueker Ranch
 on The Importance of Horse Therapy
"Four years ago, I was introduced to Horse Therapy, when a friend of mine called and needed a favor. He asked if I could come to his ranch and help with a new program that was starting. The program was Horse Therapy for Special Needs Children. I told him I would help, but I did not believe that pony rides would help handicapped kids.
After the first Saturday helping with horse Therapy I WAS A BELIEVER.
I have seen children that were nonverbal speak their first words while sitting on a horse. I have helped children in wheelchairs feel freedom for the first time on the back of a horse. I have taught autistic children to focus and follow directions while riding. I have had parents thank me for helping their children reach goals that they thought were unattainable."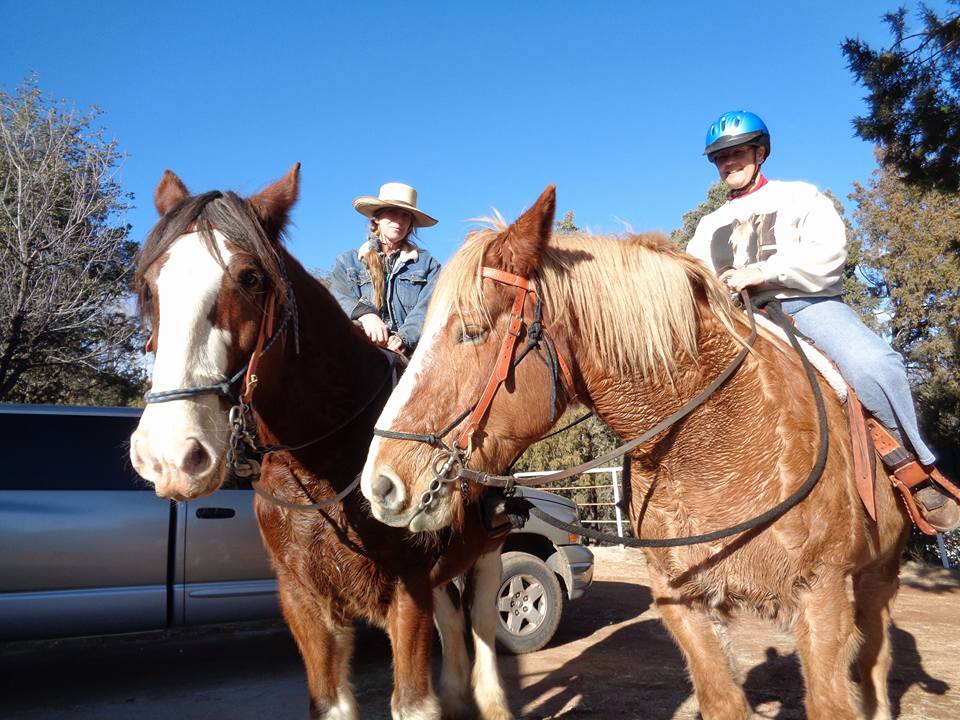 Miracles really do happen with the help of horses.
At the Dueker Ranch we provide FREE horse therapy not only for children, but for adults with special needs and for our veterans as physical therapy or as a way to help with PTSD.
As a 501c non profit we NEVER charge for our services so that EVERY child, EVERY client who could benefit from horse therapy is guaranteed to receive the assistance they they need, regardless of financial means.
However, we can't do it without your help and generous support. As a Non-Profit, The Dueker Ranch is dependent on the tax free, tax deductible, donations and contributions of individual and corporate donors to keep the Ranch going and provide for the continued care of our special horses so that we can continue to provide life changing horse therapy lessons to children and those in need. Free of charge. Forever.
Through our Go Fund Me Campaign, you can help make a real difference in lives young and old through the miracle of horses.
To learn more about the Dueker Ranch please visit
DuekerRanchHorseTherapy.com
 or our 
Facebook page!
We thank you. And our horses do too!
Organizer

Registered nonprofit
Donations are typically 100% tax deductible in the US.