Landon Foster, Little Big Hero
Landon is an 8 year old boy who is in the 3rd grade at Rose Avenue Elementary School in Modesto, Ca.  If you've ever get the chance to meet Mr. Landon Jack he is the definition of inspiration and bravery. Landon is currently at UCSF for another hospitalization and had yet another surgical procedure done yesterday; which makes for a total of 18 surgeries for this amazing 8 year old boy.  You see, Landon was born with a syndrome called VACTERL Association. Every acronym in the word VACTERL has an anomaly and to have VACTERL a child usually has at least three of the seven anomalies. The breakdown of the acronyms are:
V-   Vertebral defect
A-   Anal defects
C-   Cardiac defects
TE- Trachea-esophageal fistula defects
R-    Renal/Kidney defects
L-    Limb/growth defects
           Landon has five of the seven, which are V, A, C, R and L. 
Which are:
 V- Landon was born with a tethered spinal chord and kyphosis of the spine. He had spinal chord surgery at 8 months old. He was not able to walk until 2 years old. 
A- Landon was born with an imperforated anus; he had no rectum at birth and had surgery at one day old for a colostomy. He underwent 10 surgeries to reconstruct and reconnect his bowels from birth until two years old. At two years old he had his colostomy reversed. At six years old due to chronic constipation he had an Ace Malone surgery; he is now able to do one daily bowel flush and he stays completely clean for 24 hours. A miracle we never thought would happen. He was in pullups until age six and since his surgery in June 2012 he has been able to be completely dry all day with no worry.
C- Landon had a hole in his heart at birth, which thankfully closed on its own by one year old.
R- Landon has three kidneys and is urine incontinent. He has to catheterize to urinate every four hours. His bladder was abnormally small, so in June of 2012 he had a bladder augmentation. Landon has self-cathed since age four. He goes into the restroom all by himself and is able to urinate through a catheter as though he is no different than any other 8 year old boy.
L- Landon has no coccyx (tailbone) and has growth delays. 
 To date Landon has had a total of 18 surgeries and numerous hospital stays. Looking back over the past 8 years of Landon's young life he never once complained or asked, "why me?" He has a zest for life and people. In the first grade he received the Eddie's Superintendents Award for Modesto City Schools, he is the youngest student to ever recieve this award.  In all other years the Eddie's would be awarded to High School students going into college, but Landon's story make an impact on our school district and at 6 years old he recived this prestigious award.
He just amazes us as he always smiles at all of his nurses and Doctors.  He always makes sure to shake their hand and will say, "It's very nice to meet you, "  every time, no matter how sick he may be.  Every healthcare professional that comes into contact with Landon will simply say,  "He's amazing." Through Landon our family has learned what true strength, hope and love is. He loves learning, school, his friends and faculty at Rose Avenue School and surprisingly loves UCSF, even though he gets poked and prodded he knows they "help him." When he has to miss school due to an infection or surgery he is always eager to get better FAST to get right back to school!  Sadly Landon was placed on independent study recently due to yet another mysterious infection which led to another hospital stay including a surgical procedure.  His parents try their best to support Landon financially, but UCSF is over 2 hours away from home and with parking, food, gas, multiple trips back and forth  and missed time from work it adds up very fast. Many unplanned missed days of work, hospital bills and indefinite hospital stays is becoming very difficult.  If you can help out in anyway, no matter how big or small,  it's just one less worry and we can focus on our little BIG hero Landon Jack Foster.  
Landon is definitely an inspiration and the most positive young man.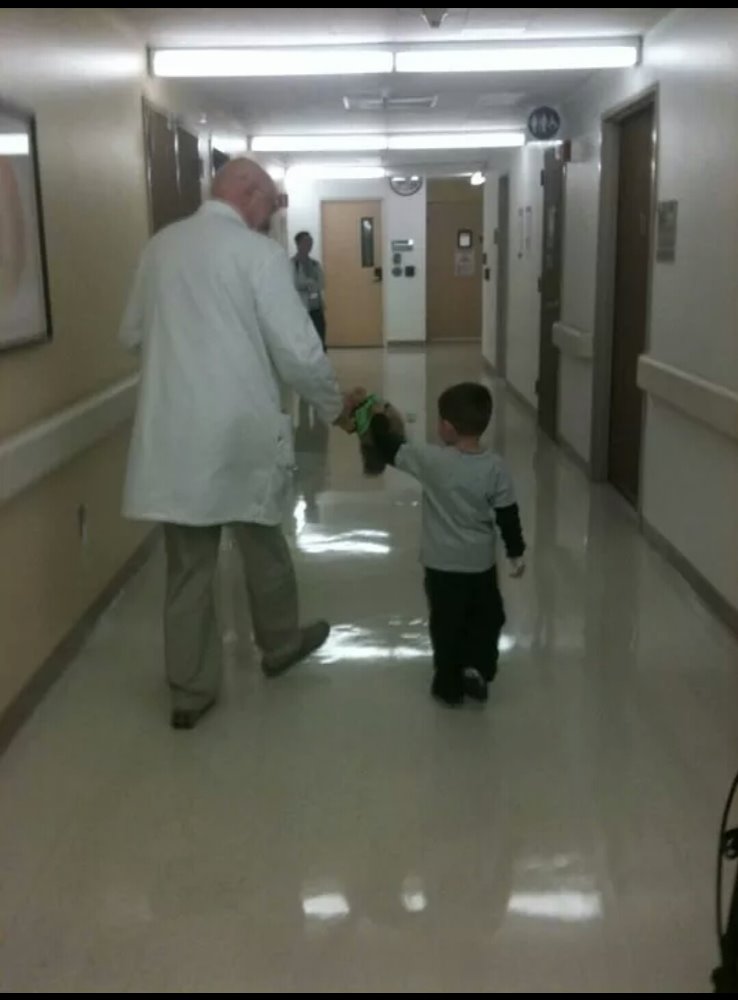 Valicia Bartlow Inspiration Cupcake
Organizer
Ken Olea
Organizer
Modesto, CA