LaTreice V Branson, Founder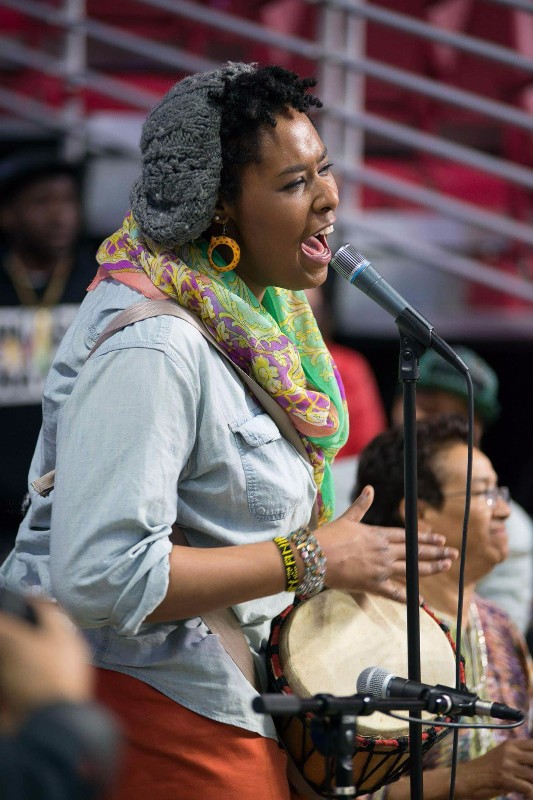 Drum Like a Lady is a collective, founded by artist and educator, LaTreice V Branson. Our mission is to provide  safe spaces and healing spaces for people of all ages, ethnic backgrounds, religious beliefs and lifestyles to express their uniqueness through collective drumming, dance, music education and mental health advocacy.
Founded in 2014, in response to the discriminatory and sexist practices observed in the drumming community, Drum Like a Lady encourages women, and young girls alike, to see the drum as a healing instrument, a community tool, and one of the most powerful and effective methods of non-verbal communication known to humanity. Unfortunately, Western culture has indoctrinated us (women) to see the drum as masculine, loud, dominant, and aggressive, all of which is false and anti-female.
Through the Drum Like a Lady jam sessions series and outreach programs, individuals at all skills levels, ranging from the novice to the world traveler, are invited to share in the creation and celebration of a new soundscape – rooted in improvisation and inspired by the beauty of femininity.
Drum Like a Lady is not a band and has expanded to more than just a women's percussion collective. We thrive because of the willingness of our musicians and supporters to collaborate, appreciating each other's uniqueness and diverse skill. From "The Jam Jawn" jam sessions to our energetic  youth programs, the community knows that this is where you come to be uplifted, inspired, loved, supported and appreciated.
Now serving the communities of varied ability through our specialized DRUM4L.I.F.E. program, we facilitate drum workshops encourgaing individuals to connect with the first drum - the heartbeat. Believing that ALL can drum, our workshops are now serving youth at PEEA (Project Elijah Empowering Autism) andThe African American Musuem in Philadelphia, seniors at The New Jersey Commission for the Blind & Visually Impaired and maturing young leaders at Camp Sojourner Girls Leadership Camp.
As we grow, we need your help. In order to keep our services free to the community, we need your support. Our drums are in need of carrying bags , and we also need to develop print materials for our programs and fund web design services. In the service of individuals with a wide range of special needs, we need to invest in smaller percussion instruments (shakers, small bongos, cow bells, drum sticks, drum pads, etc). We want all whom wish to participate to have access to a percussion instrument that suits their needs. 
Your donations will also allow us to keep our events FREE & Open to the public. We delight in what we do and hope to continue to serve our beloved community with much vigor, grace and love.
Thank for your kindness, generousity & continued support!
LaTreice V Branson, Founder
Drum Like a Lady
"Led by Women, Governed by Percussion"
For instrument donations and bookings, contact us via email at [email redacted]
Bernie Sanders Rally 2016 (PHILA)
Drum4LI.F.E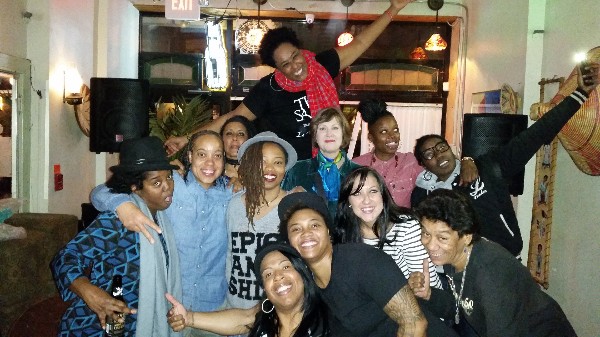 Read about us in Philly Weekly Magazine
Read about us in Tom Tom Magazine
Follow us on Facebook
Watch Drum Like a Lady Videos

Organizer
LaTreice V Branson 
Organizer
Philadelphia, PA