My name is Biruk and am a 24 years old young man living in Addis Ababa, Ethiopia. Since I was 5 years old, I have lived in an orphanage called AHOPE Ethiopia.
After I completed my secondary education in 2013, I attended a diploma course in Building Electrical Installation. I am one of only a few youth from orphanage who succeeded in their education and was a role model for many younger children at the home.
However, it has been extremely difficult for me to be employed in my profession or start my own small business doing this work since construction companies prefer private firms and experienced experts.
I have been unemployed for more than a year and it is affecting my dream of being an independent adult and achieving my life plans.
After a long struggle, I started daily labor in different construction sites with very low payment; the income still does not support my life. I have continued to be dependent on AHOPE, as I have no family to support me.
My dream now is to buy a small, used car so I can be a driver for our local version of Uber in Ethiopia. I already have a driving license. The car will help me earn a living, so I can become independent. I can also use it to do mobile electric installation service with other AHOPE youth, and thereby support them too.
I want to be proactive about my life. Therefore, I have created this GoFundMe page in the hopes that some friends and family members would help me reach the $10,000 I need to achieve my dream. Your support would mean the world to me. It would bring me hope and confidence that I can someday be free and independent, and live a better life.
Thank you so much for your support. I am grateful.
Biruk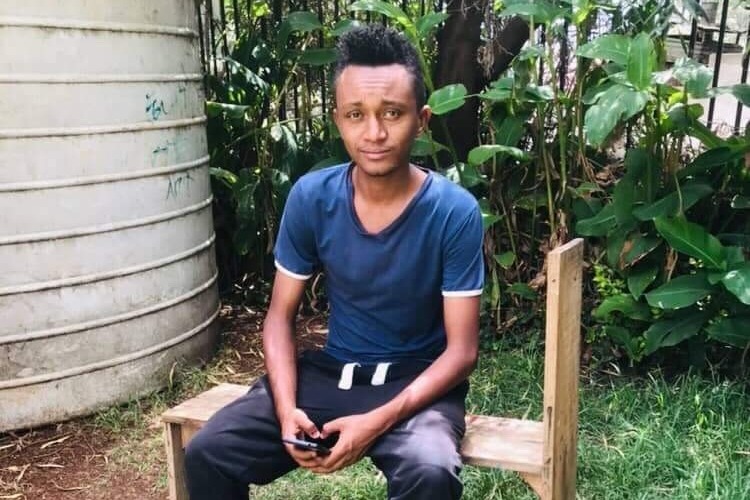 Note: All donations will be collected by my friend in the US and co-founder of the nonprofit Gratitude Alliance, Amy Paulson. She will send the final proceeds to me. You can contact her below if you have questions.