UNSCA HS Drama Daniel Lennox
Outreach and Palm Harbor Middle:  Chess: 
https://youtu.be/Xa5X0VJKDAQ
Once on This Island: Daniel Lennox
  Video of Daniel's solo
Hello,
I am in 11th grade at Countryside High School in Clearwater, Florida.  The University of North Carolina School of the Arts School of Drama provides a one year intensive training and study for rising high school seniors.  I recently traveled to Winston-Salem, North Carolina and auditioned with 20 other high school juniors on April 16th, the third audition date at the University campus.  I was required to sing at least 16 measures of any musical theatre song along with performing two contrasting monologues from any published play.  After my audition I received a call back and was paired with one other student and asked to improvise a scene to see my skills in working with others.  At last on May 3rd I received a phone call telling me I'd been accepted into the school!  It was an unbelievable experience, however; since I am out of state, tuition and payment are extremely high, $29,000.  My parents have done everything for me and they have truly made it possible for me to have as many opportunities as possible in theatre.  I applied for financial aid because both of my parents are Florida public school teachers.  Unfortunately, I did not meet the criteria to be supported financially.  This is a once in a lifetime opportunity I do not want to miss out on. It is my dream to perform and I know this school will get me to that dream.  Any donation is greatly appreciated.  Thank you so much for being a part of my dream. 
Hello Everyone, 
As many of you know, Daniel is preparing to enter his senior year in High School.  While looking at colleges, we visited University of North Carolina School of the Arts – one of the top ranked performing arts schools in the country.  While researching, we discovered they have a High School Drama intensive program for high school seniors. Daniel auditioned, and we are thrilled that he was accepted into the program.  
Through this whole process, we knew that financial aid would need to play a major part in him being able to attend.  Financial Aid however, is not the same for high school as it is for college.  We were told it was very limited for a high school student and scholarships would not cover the cost.  The out of state tuition is around $29,000.  We decided that if we could receive at least half of the tuition, we would take out a loan for the rest. 
Last week, Daniel received the acceptance letter and called about financial aid.  We were informed that we make too much money to receive any aid.  We are still waiting to hear about the scholarship money.  We were informed that a deposit of $500 is due May 24th.  While we have the money for the deposit, we want to be sure that we will be able to fund his tuition and room and board. 
To be honest, we pretty much decided that this was not Daniel's door to open.  However, today we visited a church in Tampa as guests.  At the dinner following the service, the topic came up about his acceptance and financial aid.  It was suggested that if we had 1500 people donate $10.00, we would have half of the tuition.  Perhaps a "Go Fund Me" page could help us out. We feel this program could possibly put Daniel in a position to attend a top ten college and major in Musical Theater performance.  As parents, we want to do everything to support his dreams.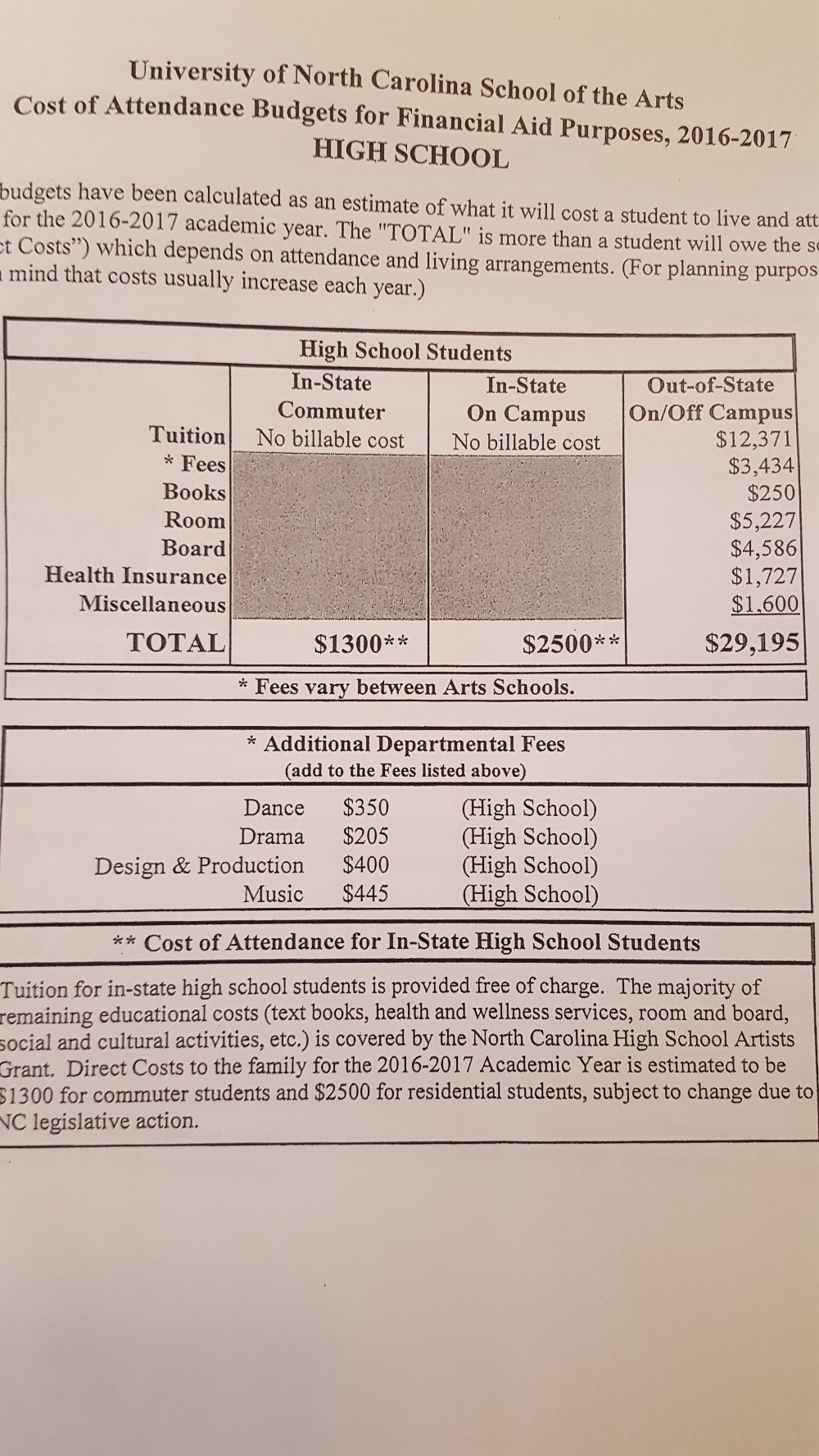 Organizer