I believe that ANYTHING is possible.  And I help children born or living with serious health conditions see their imaginations come to life. 
Your support of this project will help me to keep helping these kids and their families!  It will help pay for my flights, gas, supplies, gifts I bring them, props and more.
Here's an article by The TODAY Show:
One self-described "weird artsy guy" is giving sick kids and their families new reasons to keep dreaming big.
Through his
Drawing Hope Project
, Canadian artist Shawn Van Daele takes sick children's drawings and turns them into artistic, fantastical scenes using his photography and photo editing skills. The result? Stunning portraits of the kids living out their wildest dreams, never mind their earthly limitations.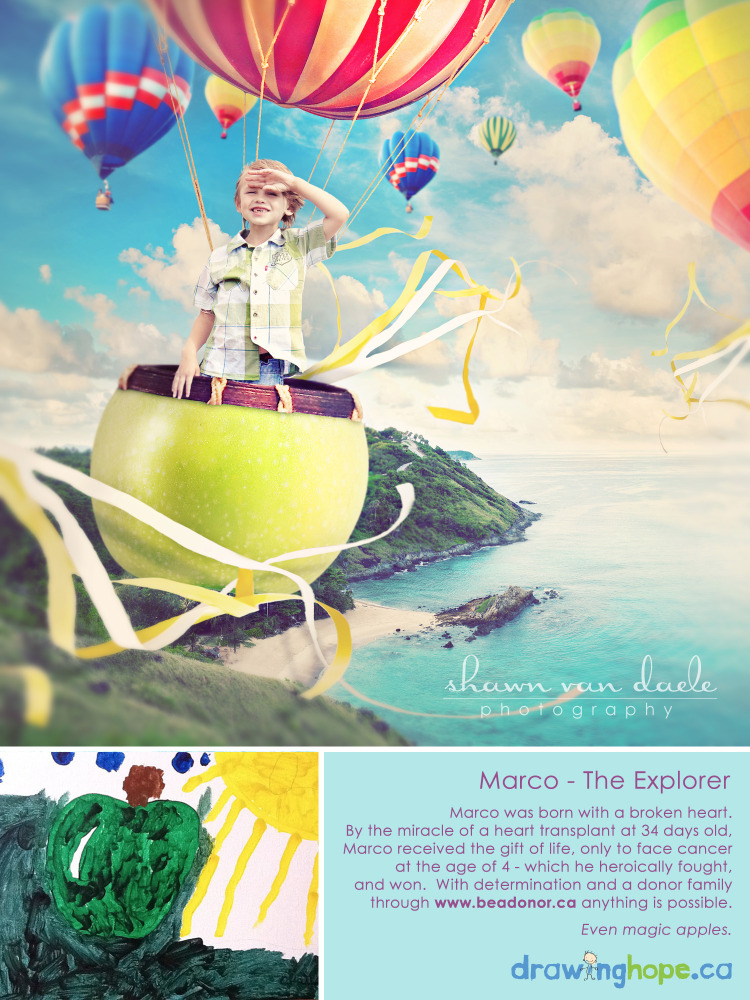 Van Daele told TODAY.com that he was inspired to start the project when his dad was battling cancer. "I turned a drawing I did myself when I was six, for my grandmother, into a real-life photo, and that triggered the idea that I could do this on a broader scale, for other families who could use some inspiration in their lives," Van Daele said. "When you're up against battles like that, the idea that anything is possible is so important."
The Drawing Hope Project
 was off and running from there. Van Daele reached out to hospitals and support groups, who put him in touch with families who might be interested in his project. Once he created his first magical image (for Ryley, the "Queen of Hearts"), word spread quickly. Van Daele began working with children waiting for organ transplants, others with heart defects, cancer, "and every other kind of rare disease you could imagine," he said.
He offers his art free of charge.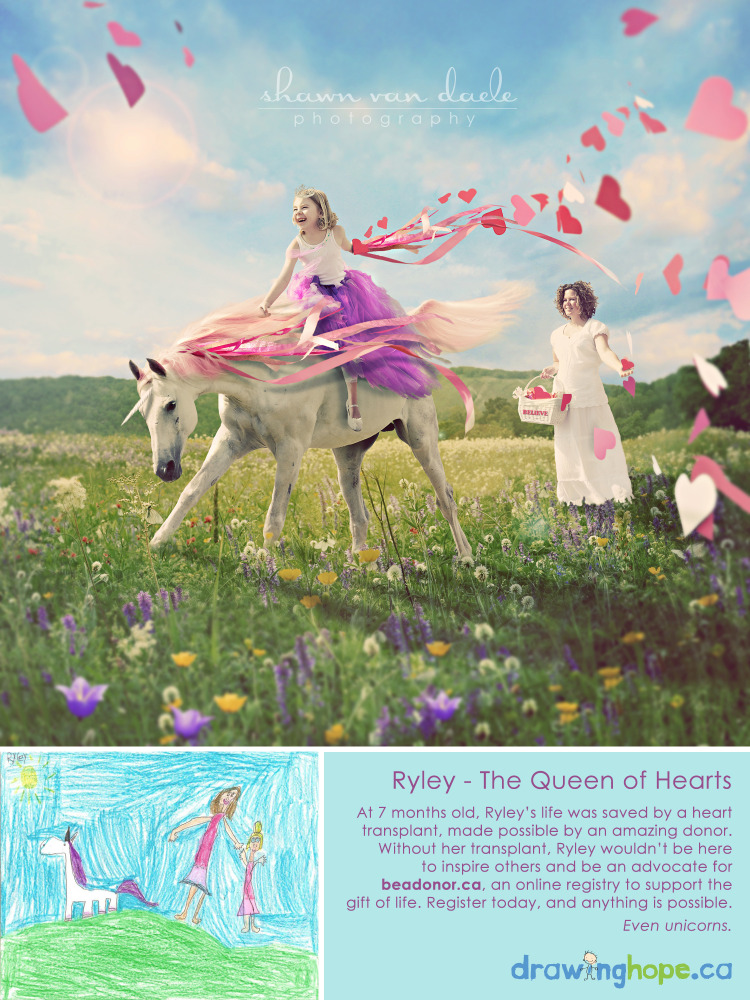 The response has been "overwhelming in the most perfect way possible," Van Daele said, and he's worked with about 30 families in Canada and the U.S. "Seeing the children's reactions to having their imaginations come to life is priceless "" and for the parents, seeing their children full of hope and life is a real gift that I've been blessed with being able to give them," he said.
In addition to raising spirits, Van Daele also wants to raise awareness about organ donation. Many of the children he photographs are waiting for a life-saving transplant. All his images include messages urging people to register for organ donation, with links to Canada's organ donor registry. (You can find the U.S. registry here.) Van Daele said he's received hundreds of letters and Facebook comments from people saying they've registered as an organ donor after seeing his pictures. "To know that this project has or will, technically, save lives "" wow," he said.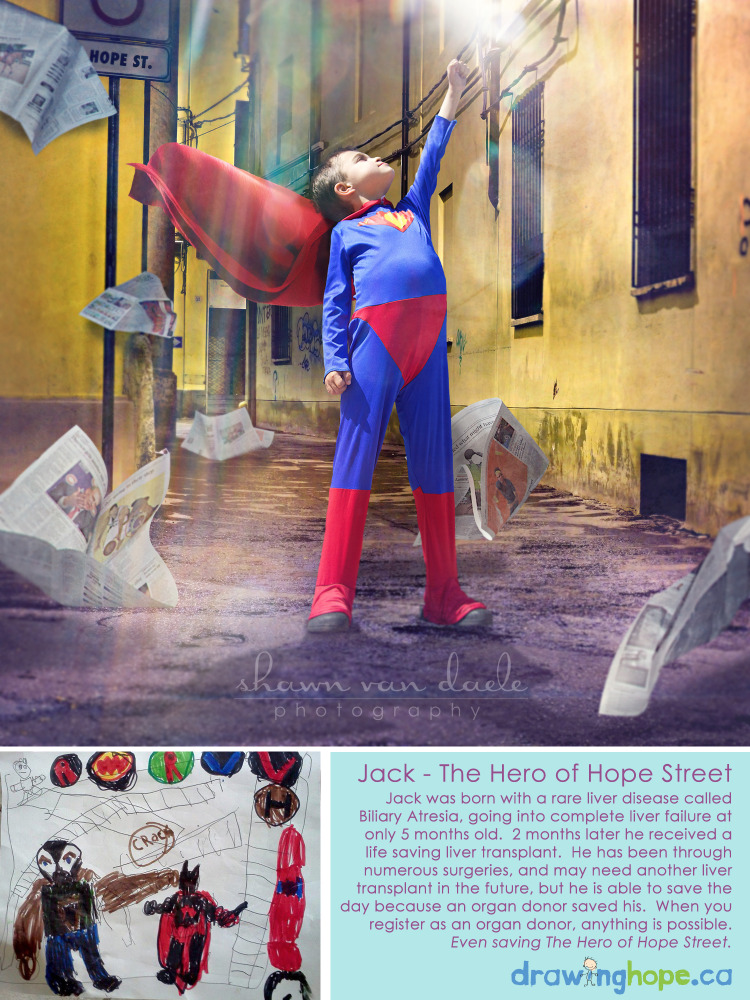 As for his own favorite image in the project, it's one of a boy named Jack, pictured as a superhero. Born with a rare liver disease, Jack received his first transplant when he was 7 months old. When Van Daele took his picture, Jack was waiting for a second life-saving transplant; he got it about a year and a half later. Van Daele told TODAY.com, "It really gets across the feeling of overcoming the battles these kids have gone through, and rising above whatever life throws at you."
Follow 
The Drawing Hope Project
on
Facebook
, 
Twitter
(Shawn's personal) or 
Official Twitter
&
Instagram
.
Read more about The Drawing Hope Project here:
The Huffington Post
The Daily Mail
and on
the Press Page
Thank you SOOO MUCH for helping bring some HOPE to these kids and their families! xo Shawn
Organizer