Please Fund Mics & Hear Us Sing!
Drama Dawgs is an extra-curricular academic performing arts program for Bergeson Elementary (K-5) students with the purpose of providing our talented kids an opportunity to enrich their lives. This after-school program is student-centered and participants learn the elements of theatre, music, and dance using the California Performing Arts Standards as our anchor. Our "scholar performers" work on play production and stage work along with acting, singing, and dancing skills culminating with a full production in the spring. They work hard and are proud of their work. Now in our third year and continuing to grow, Drama Dawgs provides our students with opportunities to use their imagination, be creative, and express themselves as well as learn how to analyze and evaluate productions in our local arts community.
                                                                  2nd - 5th graders, Lion King, Jr., 2016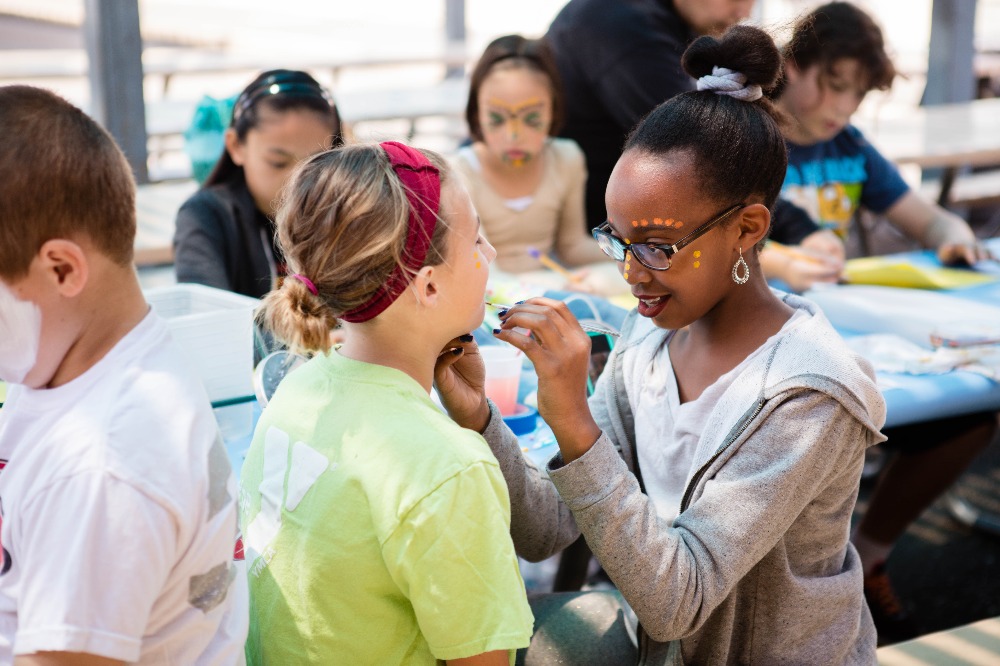 Stagecraft Class - Art of Make-Up Workshop                                                                                
                                                                          Lion King's  40 + Cast & Crew      
The ultimate goals of Drama Dawgs include making live theater accessible to all Bergeson students, to enable our youngsters to gain an appreciation for the arts and to increase self-confidence, self-esteem, and their sense of responsibility by providing an opportunity for them to participate in a live stage production every spring.
                                                                 Beauty and the Beast, Jr.,  2017
        Peers supporting peers, 7-10-year-olds watch intently as their fellow performers stage a scene. 
                                                        "Beauty and the Beast" Finale with 70+ Cast
Our children are showing an intense interest in performance arts at such an early age. Not all children have home situations where parents can afford the time or money to get acting lessons or coaches so a few teachers volunteer their free time to form a rigorous after-school program to teach them about acting, costuming, staging, choreography, and singing. It warms a teacher's heart when parents tell us their child takes their script everywhere. These kids put in hours of study and practice to put on a stage production with the resources we can solicit.  For a few years, in elementary school their love of the performing arts blossoms because they are able to not only experience a theatrical production but become a part of it.
Parts of our sound system are original to our almost 30-year-old school. We would like to upgrade our current audio system so that this successful program can continue for many years to come. Our performers work very hard with our volunteer music teachers singing beautifully in unison with exceptional effort. It's heartbreaking to SEE them pour their hearts out but are unable to hear them adequately. After the performance, audience members tell us time and again they couldn't hear their child sing and we should get a better sound system.
Due to budget constraints, we are unable to replace our damaged:~ 100ft Audio Snake (heavy duty audio cable which transfers high-quality audio signals)~ (5) Overhead condenser micsor buy much needed (a 2-year dream purchase)~ (8) Wireless Headset MicsThe overhead mics will be used to capture the quality of the ensemble's  beautiful sound on stage so it can be heard clearly by the audience.  In our first two performances, our lead roles' voices were captured by the same mics used by the ensemble.  They did not have their own mics to sing their solos so their extraordinary voices did not stand out as they should have.   Imagine the feeling of empowerment these children will have when they are supported by sound equipment that supports their stellar voices.  For this year's program, we are also hoping to utilize headset mics either on loan or by purchasing.  We would like to purchase the mic described below in the video.  If we buy in bulk the cost of the individual mics decreases.   We have located an experienced sound technician who is available to run the show for us and can supplement our equipment at a very low-cost.   We are hoping to install the improved system by April 2018 in time for our May 19th performance.
That is only two months away.  Please help us get to our goal.If you have a love of drama and the performing arts or have always wanted to support local arts education, these young and talented children would be incredibly thankful for your kindness and generosity.  For items listed above, please consider donating any amount, whether large or small to our school's performing arts program.  Every little bit helps and will have a lasting positive impact on our kids and community as well as improving the sound quality of our musical productions.
In the spirit of the Winter Olympics, we would like to recognize our large donations on the sponsor page of this year's program, The Little Mermaid, Jr.                                                Bronze - $100+                                              Silver - $200+                                              Gold - $300+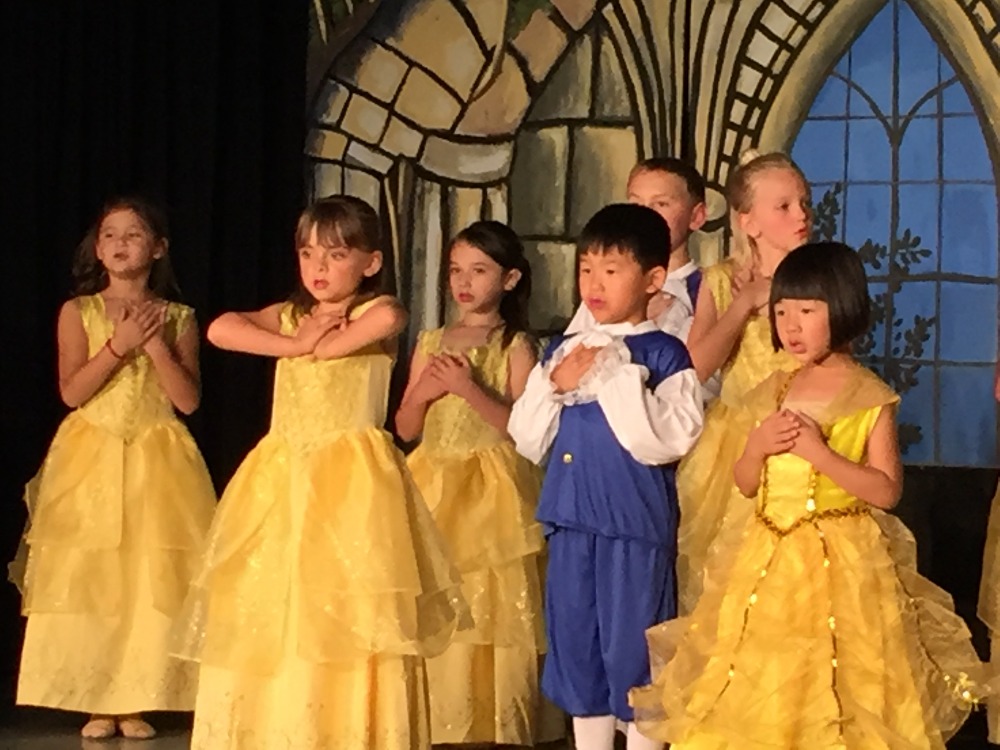 Drama Pups, Kinder & 1st Grade sing "Beauty and the Beast",  Intermission


Our scholar performers thank you from the highest notes their hearts can sing to the tips of their dance shoes. :)






Organizer and beneficiary
Josie Boys 
Organizer
Laguna Niguel, CA