The Douglas Crow Memorial Fund
DON'T STOP DONATING!Now that we've surpassed our goal all donations will go directly to The Provo Bike Collective to promote safety and cycling as an effective and sustainable form of transportation and as a cornerstone of a cleaner, healthier, and safer society. 
In 2012, nearly 50,000 cyclists were killed or injured in motor vehicle traffic crashes. Painted white bikes or "Ghost Bikes" are placed throughout the country at many of these fatal crash sites as reminders of a tragedy that took place on otherwise anonymous street corners.  The bikes are quiet statements in support of a cyclist's right to safe travel.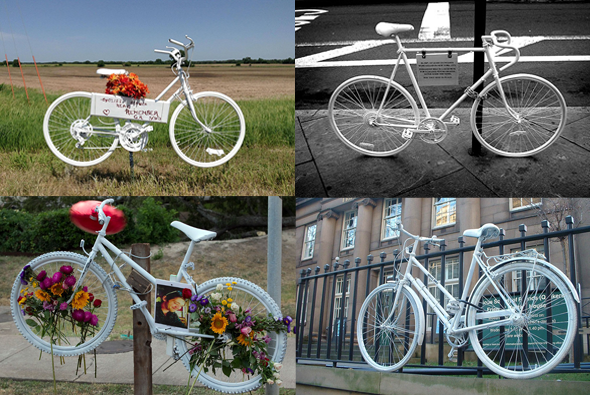 Why we need your support:
  Our father, Douglas Crow, was tragically killed on his bicycle on February 15, 2013.   A ghost bike memorial was placed at the location of his accident, near a train crossing.  Now the Pacific Union Railroad has taken down his memorial.  Please help us create a new, permanent ghost bike memorial in Provo City for our father.  
We have the support of Mayor John Curtis, who made this project possible.  Just a small donation from many hands will help create a lasting monument to our father that will also remind drivers, bikers, and pedestrians about safety near train crossings.  We estimate that we only need to raise $3000 to make this dream happen for our family, so your small donation goes a long way.  If you can't donate then share this page with all of your friends, family and contacts.
We thank you for your support with all our hearts!
Any money we receive that is over and above the cost of the memorial will be donated to The Provo Bike Collective. 
See their website here.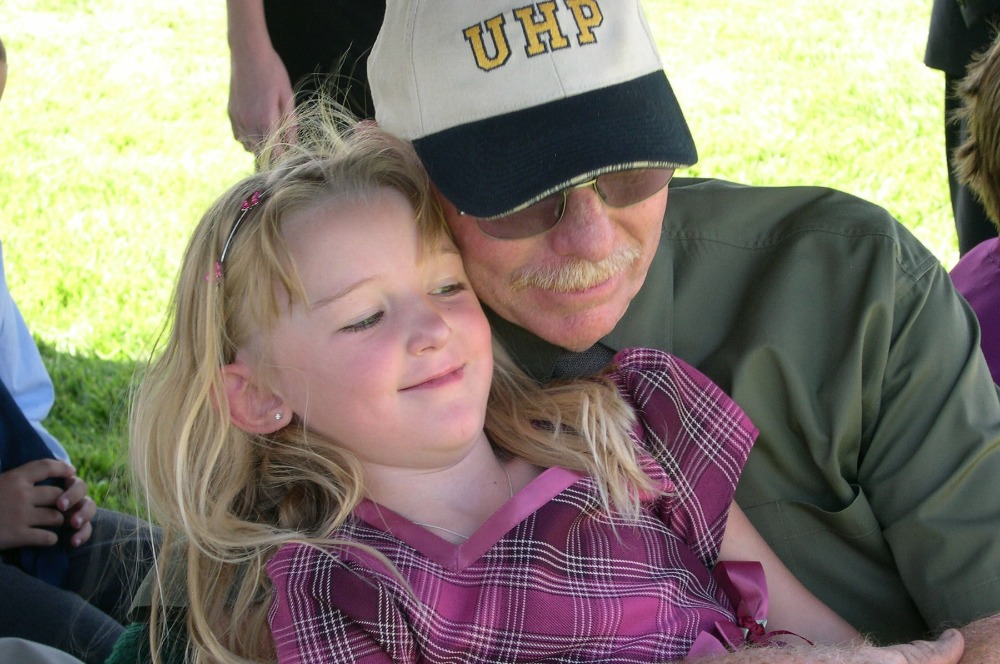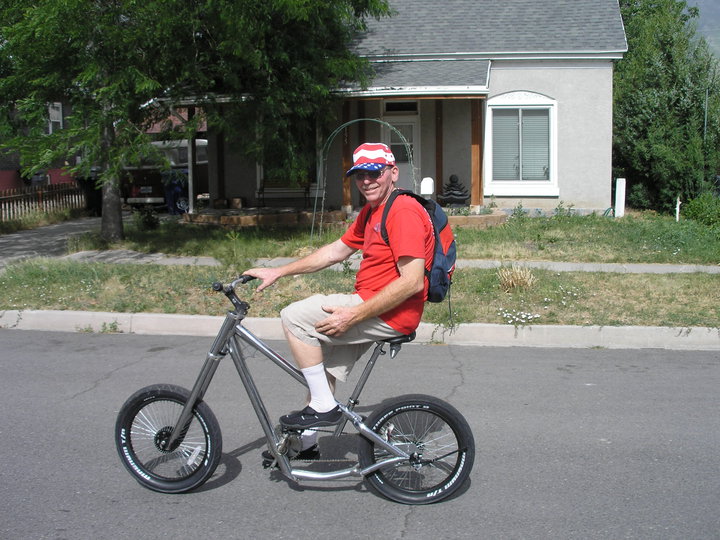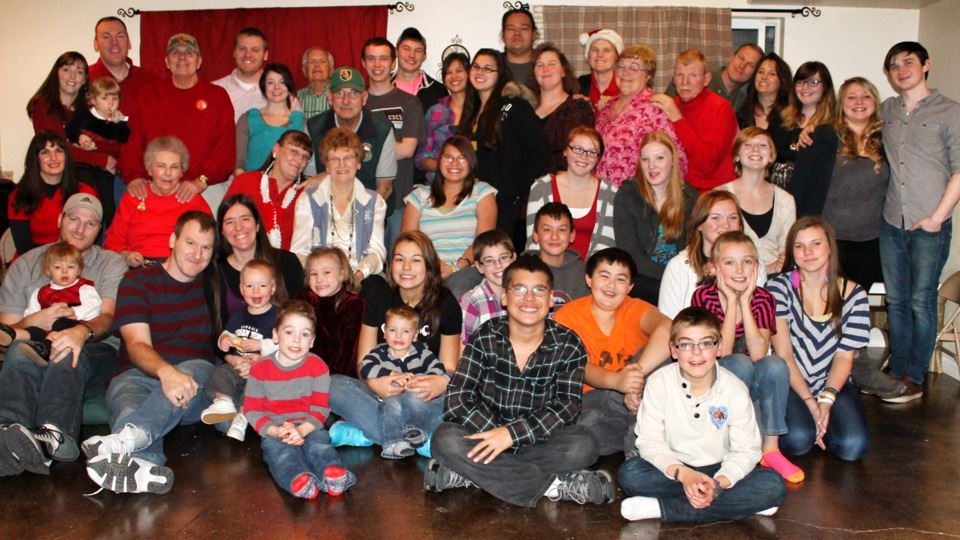 Who was Douglas Crow? 
  Doug was a husband, father of seven, and a grandfather to 28. He lived in the Provo Community for over 50 years.  He was a Vietnam veteran and an employee of Brigham Young University for 35 years, preparing for his retirement.  He was a man who loved biking, camping, hiking, collecting, and the Lord.  He saw the value in things that others didn't.  He liked to tinker and fix things, and gave many items including clothing and furniture at little or no cost to the poorer residents of Provo.  On any given day you might have seen Doug riding one of his unique bicycles around town.  He had many, including a standing "Trikke."  He was known for collecting antique bottles.  He was a kind, quiet man who loved Provo City.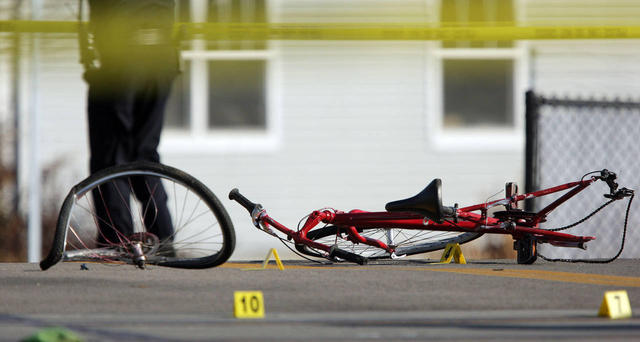 What happened? 
 On February 15, 2013, Doug was returning home from his morning bike ride. He stopped at the Frontrunner train crossing at the intersection of 600 S. and 700 W. in Provo.  Suddenly he was struck by an SUV with a frosted windshield that was turning left into the intersection.  He was dragged underneath the vehicle onto the train tracks and left there, unconscious, eventually being struck by the oncoming Frontrunner train.  The Crow family was devastated by the tragic loss of our father, grandfather, and husband.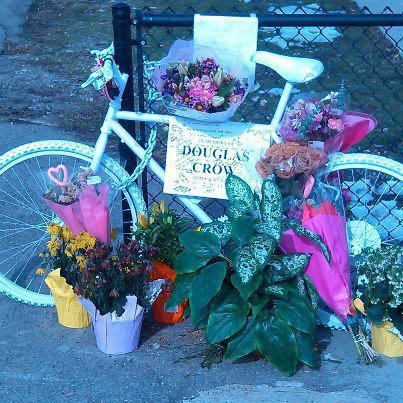 The Ghost Bike and Silent Ride:
  When news of the accident spread, a ghost bike was placed at the scene by thoughtful members of the Provo Bike Collective.  Many friends, neighbors, and relatives left flowers and messages at the site.  A sign was placed there with Mr. Crow's name and the date of the accident.  A "ride of silence" took place in Provo City, where bicycle enthusiasts and supporters joined in a ride through the community to honor Mr. Crow.  The news media followed the story, and citizens voiced their opinions that drivers should pay attention and safely share the road with cyclists.
Almost two years to the day of the accident, a representative of the Pacific Union Railroad contacted the Crow family and told them the memorial would have to be taken down because the location violated federal train regulations.  The Crow family contacted Mayor John Curtis, who personally offered his support and even agreed to help arrange for the building a new, permanent memorial not far from the original site.  A Provo City resident has generously donated a portion of his land so we can build the memorial.
(Memorial Mock-up)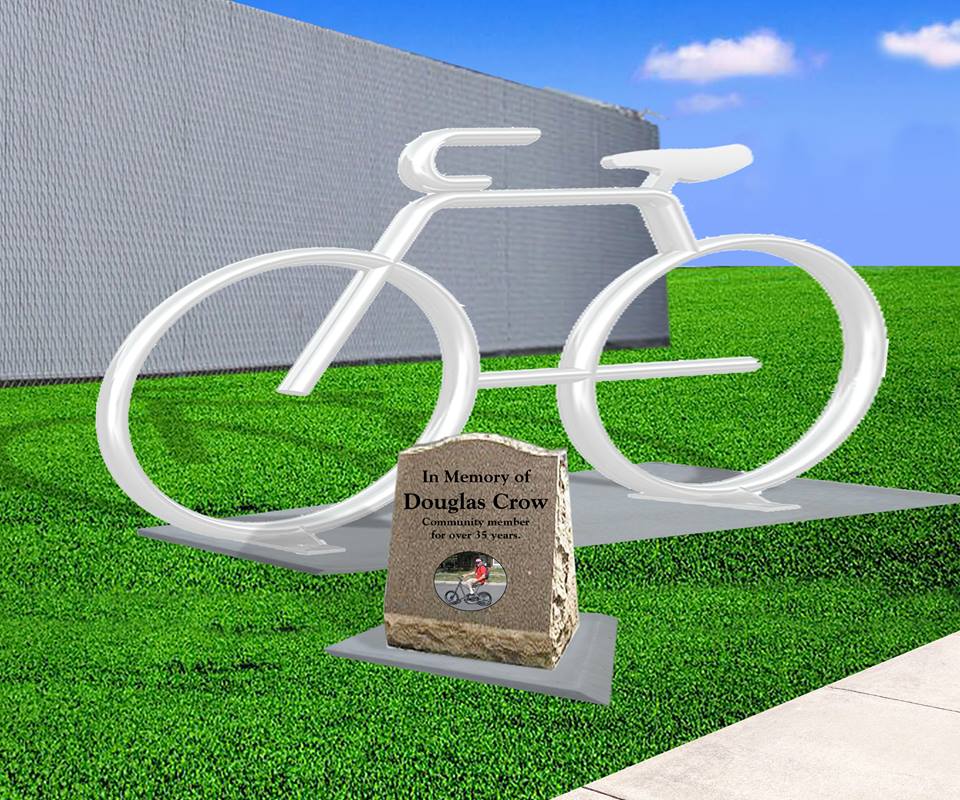 What will the memorial look like? 
   We'd like to build a bicycle rack monument  that will have a modern look.  It will remind drivers to watch for bicyclists and pedestrians, and to share the road. There will be a small stone plaque that will have information about our father and the accident, to further remind people about bicycle safety, and to commemorate the good life of our father who was an outstanding  citizen of his community.
Your donation means the world to us!  Thank you!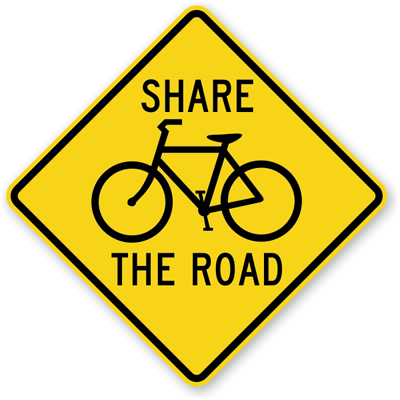 Donations

Organizer
#1 fundraising platform

People have raised more money on GoFundMe than anywhere else. Learn more

GoFundMe Guarantee

In the rare case that something isn't right, we will refund your donation. Learn more

Expert advice, 24/7

Contact us with your questions and we'll answer, day or night. Learn more