Don't Extradite Assange—mobile billboard in London
The Don't Extradite Assange mobile billboard will be back on the streets of London for the second round of the extradition hearing. We have the first days booked — please donate to help us get the message out throughout the 3 weeks of the hearing.

We are at a crucial time for preventing Julian Assange's extradition and upholding freedom of the press, with his extradition hearing about to begin in London. Assange's only "crime": journalism exposing US war crimes, torture and corruption. 
Amplifying the #DontExtraditeAssange message, this mobile billboard will tour the streets of London on significant days of protest and court hearings.
We've already been out and about the
Feb 22 central London rally
with Roger Waters, M.I.A., Chrissie Hynde, Yanis Varoufakis and many others, and also for the first day of Julian's hearing at Belmarsh Magistrate's Court, attracting plenty of attention.
Billboards in London, Washington DC and cities in Australia have been
attracting press attention, providing an eye catching backdrop for events, increased awareness, and encouraging support for Julian and also for whistleblower Chelsea Manning.
Please
donate
and
share
this campaign. More updates with photos will follow! #AssangeCase #FreeAssange
Where is your money going?
The design has been donated by Somerset Bean. Initial printing and installation costs are £650. Daily running cost (for 8 hours) is just under £400. So we're aiming for 14 full days out and about with this fundraiser goal.
On the streets of London in February 2020
Washington DC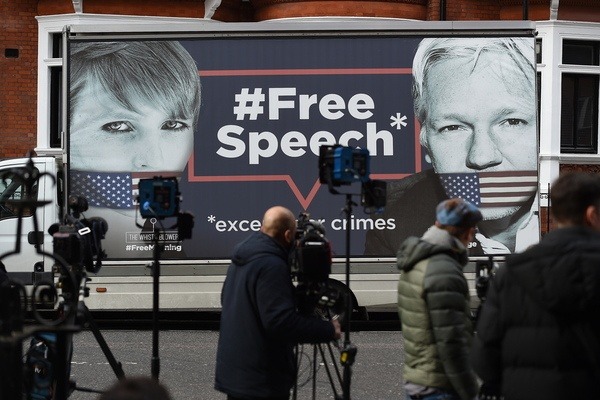 Ecuador's embassy in London
Melbourne, Australia
Bring Assange Home van launch with WikiLeaks editor-in-chief Kristinn Hrafnsson, Melbourne
Climate Rally, Melbourne
Organizer
Somerset Bean 
Organizer
Totterdown, South West England, United Kingdom