Mobility Scooter & Medical Bills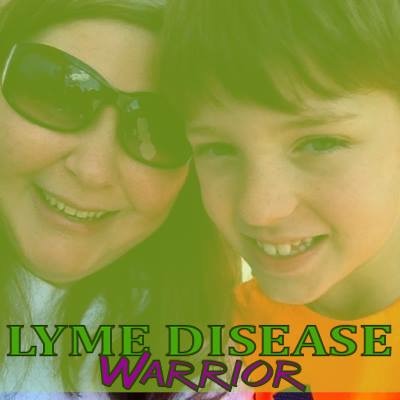 My name is Ginger. I am setting this up for my sister, Donna. This is her story.
Ten years ago, Donna was pregnant with Noah, her first and only child. Aside the from the constant nausea and home IV treatments to try to combat the constant nausea, she and her husband and the rest of our combined family was over the moon excited to make Noah's acquaintance. 
Donna had a tough post-partum, but was slowly starting to return to her normal self, then H1N1 flu hit. That was rough. Her lungs never fully recovered. Due to the H1N1 infection, her Epstein-Barr viral infection came out of remission.
We do not know when the tick got her; Donna believes it was during law school long before Noah was born or H1N1 hit.  She thinks, as do some of her current doctors, that she experienced the perfect storm of badness - Lyme Disease, Epstein-Barr, pregnancy, and H1N1.  It took YEARS before she got that diagnosis - years of trying to convince a doctor, any doctor, that all the symptoms she was experiencing were not in her head.
By the time she finally got the diagnosis, she was no longer able to work. Once a respected social security/disability lawyer, now she could barely get out of bed, could no longer drive, and on bad days could no longer string words together to make a coherent sentence.
Donna has failed all Lyme Disease treatment.  She is in what is considered Late Stage Lyme Disease.  All antibiotics that have been tried have failed to kill the infection.  Every day Donna lives with muscle and joint pain, abnormal muscle movement, joint swelling, muscle weakness, numbness and tingling and nerve pain, speech problems, congnitive (thinking) problems, and heart problems consisting of skipped beats, chest pain, and shortness of breath.
All donated money will go toward Donna's medical bills and a mobility scooter.
Thank you all for your kindness.