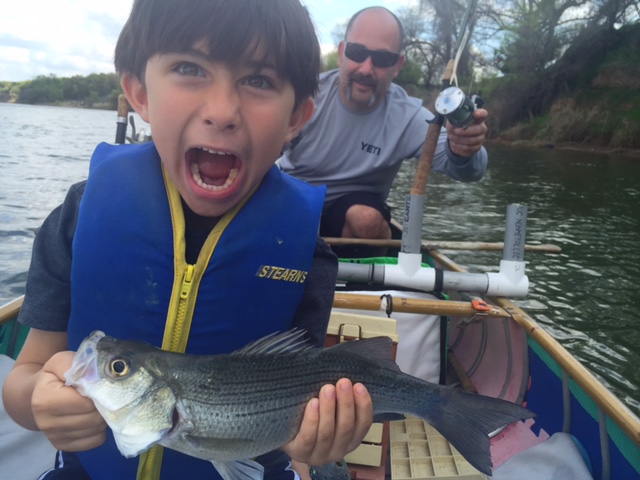 On an otherwise normal June day in Austin, Texas,  my brother Donnie went to the doctor because something was off.  There was no way to know that this day would change his life, and the life of all who love him, forever.  He was told he has pancreatic cancer.
Donnie is only 44 years old and has so much to live for.  He had recently moved his family to Austin, Texas and started his dream job.  He had just spent the weekend doing what he loves with his family, enjoying the outdoors and fishing in the canoe with his wife, Stacie, and his amazing 6 year old son, Frankie.  Now, instead of planning another adventure, he is fighting for his life so that he can be there to watch his son grow up.  Frankie had just graduated from kindergarten.  
If you know my brother Donnie, you know that he is not only strong and resilient, but can usually fix just about anything with a roll of duct tape and some string. This time, he's going to need our help to support what is a battle for his life. He has spent the last few weeks in the hospital trying to overcome one complication after another just so that he can get the opportunity to begin fighting the cancer.  While we have all been sick with worry about him, he is busy trying to figure out how he will get to work on Monday so that he can take care of his family.  
We would like to alleviate some of the stress involved with the financial part of beating cancer.  Medical bills are piling up.  Rent and household bills don't go away.  Travel expenses to get him the best care possible are real, and the worry he has of the uncertain future for his wife and son are forefront in his mind.  Your contributions will help with all of this.
I'm not sure how you describe how much someone means to you and your family in just a paragraph.  My brother is absolutely one of a kind.  He has always had a love and appreciation for everything outdoors, instilled in him at an early age by our grandfather, and he has spent most of his free time instilling that same love of nature in Frankie.  He is smart, kind, generous, loving, and would do anything for anyone.  He is our heart.  We are completely devastated by this diagnosis, but are taking his lead in approaching this with positivity and tenacity.  
Please, can you help us financially so that we can focus on the fight ahead?  We pledge to pay your kindness forward.
We appreciate all who continue to bless us with your prayers and emotional support.  You can follow his journey on his instagram @donkillscancer.  
Organizer and beneficiary
Beth Desroches Andry 
Organizer
Overland Park, KS