As you may know, our mom went to the emergency room last week seeking treatment for severe pain that she was experiencing in her side and back.  Having had this occur recently and escalate quickly, we were glad she was looking for answers beyond what her primary care physician had been able to provide.
Unfortunately, she has cancer. There is a large mass impinging on her spine that requires immediate and close attention, as it is in a very critical and concerning location. There are other spots, as she likes to call them, that will be targeted after her radiation. The current treatment plan is to start a ten-day course of radiation this week, followed by chemotherapy that is expected to last six months.
Our mom is a lot of things to a lot of people.  Daughter.  Wife.  Mother.  Aunt.  Step mom.  Sister-in-law.  Mitzi (she likes to say that is Italian for Grandma.  Say what?)  Life-long friend.  Volunteer.  School secretary extraordinaire.  Finder of jobs, cars, rides, money, clothing, food, gifts, and a widespread, varied rainbow of other kindnesses, both material and immaterial,  financial and inestimable.  The list is long, and probably much longer than anyone other than she actually knows.
Current Needs
This is an unabashed plea for help for her in what is likely her most extreme time of need as she faces tremendous medical bills, lost wages, and untold other expenses.  If you are so inclined, please donate.  Any monetary gift helps, and we are all grateful.  If you can make a frozen meal and drop it off, please do.  If you can send a card, please do.  Prayers would be meaningful to her.  If you aren't the religious type, good thoughts, petitions to the universe - whatever your take on that type of thing is, please send them out.
Practical Matters
They have a rental unit that was just heavily damaged and they need to get it cleaned up and re-rented as soon as possible.  If you can hang a light fixture, replace a light switch, demo a small bathroom vanity/cabinet, wipe down walls, paint, hang a curtain rod, scrape glue off of a concrete floor, or bleach the daylights out of a refrigerator, stove, cabinets, and a bathroom, these are all specific needs that require only the gift of your time.  Even an hour, or two or three, would make an impact.  Time is something that seems particularly precious, and in short supply, right now.
The Personal Side
Our mom has been a one-woman miracle worker, cat herder, cleaner-upper -- literally and figuratively -- and all-around support person for her entire life.  It is all she knows how to do; indeed, it is
what
she is.  This is a difficult diagnosis for her in every possible way, and she is, of course, worried about her family, her friends, her job, her finances, and her recovery.  If the people she has impacted can give back 1/10th of what she has put out there, it will help lessen her burdens and ease her mind.  She needs to focus on this fight, not the minutiae that seemed so critical only a week ago.
Visiting
Visits are difficult right now as she begins her radiation.  There is more unknown than known, so we kindly ask that you do not visit the hospital unless you have heard directly from an immediate family member that it is ok to do so.  We hope this request is relaxed soon, as she loves to be with people more than anything.  Please do check in and ask, and as more is known about her condition, the treatment side effects, and as her pain is better managed, we hope that we can be more accomodating in this aspect.  If you do visit her, please consider the gravity of her situation and keep conversation as light as possible with questions related to her diagnosis to a minimum.  By that we mean, please don't ask.
All that said, if you do visit, please:
+ sign her guestbook (in the basket to the right of the door) if you would like;
+ be prepared to excuse yourself without being asked if medical personnel need to chat with her;
+ only visit if you and those you come into close contact with are healthy;
+ use hand sanitizer before you enter her room; and
+enjoy your visit but limit your time with her to about 30-45 minutes.  
These are things she won't say to you, for fear of causing offense, but the people-pleasing gene thankfully sometimes skips a generation, and she approved exactly these requests at the urging of family and her medical team.  
Contact Information
You can mail cards or wishes or stories or memories or pixie dust and magic to P.O. Box 653, Wheat Ridge, Colorado 80033.  You can email questions or offers of help through this site.  Our mom is a communication junkie, but it is difficult for her to read texts (or take calls) right now, and closer to impossible to respond.  We do read to her the messages that people send, and she loves and appreciates them.
Thank you for reading, thank you for caring, and thank you for helping.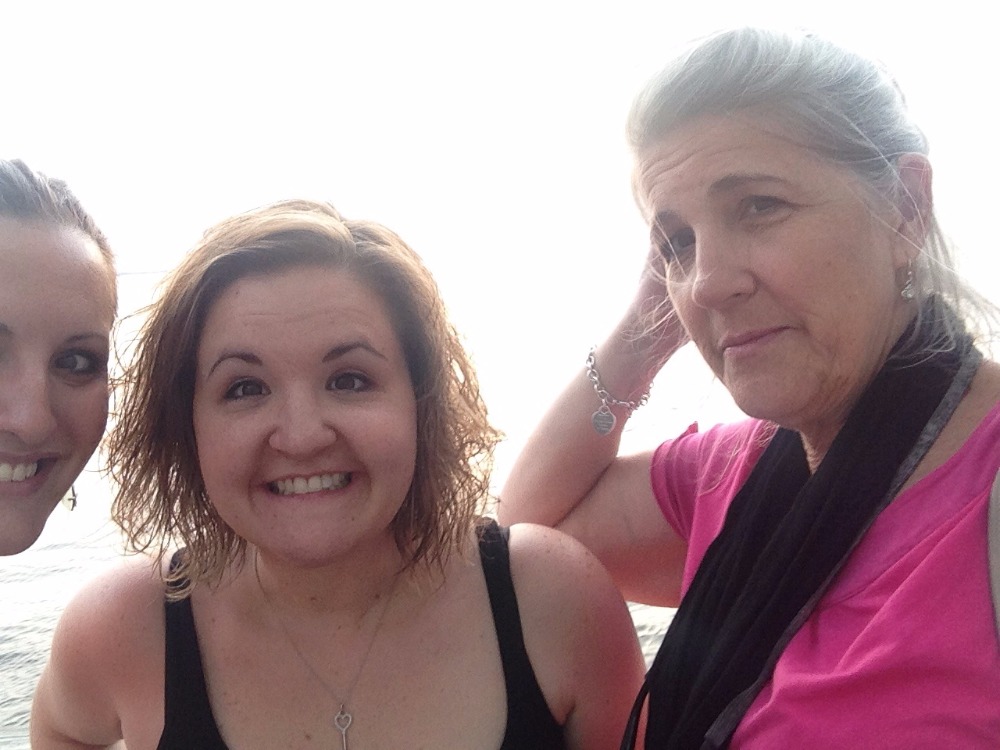 Organizer
#1 fundraising platform

More people start fundraisers on GoFundMe than on any other platform. Learn more

GoFundMe Guarantee

In the rare case something isn't right, we will work with you to determine if misuse occurred. Learn more

Expert advice, 24/7

Contact us with your questions and we'll answer, day or night. Learn more