Dig Deep For Don - Chronic Lyme Disease
Dear Beloved Friend or Family Member, Admired Acquaintance, or Complete Awesome Stranger,
I'm Kim Jordan and I'm writing to you on behalf of my dear friend, Don Wyatt, who is suffering immeasurably with Chronic Lyme Disease. If you've experienced this illness, directly or indirectly, you have an idea of what he's going through. If not, please read my brief explanation. It could save you or someone you love from this misery.
LYME BASICS
Lyme is the most commonly occurring vector-borne disease in the US today. Humans get infected when they're bitten by a deer tick that attaches long enough to inject the bacteria Borrelia burgdorferi into the bloodstream. Signs of infection include flu-like symptoms and, in some cases, a bull's eye rash. If identified and treated quickly, the right course of antibiotics can rid the blood of the infection. If not, the Borrelia spirochetes drill through tissue to invade other systems of the body.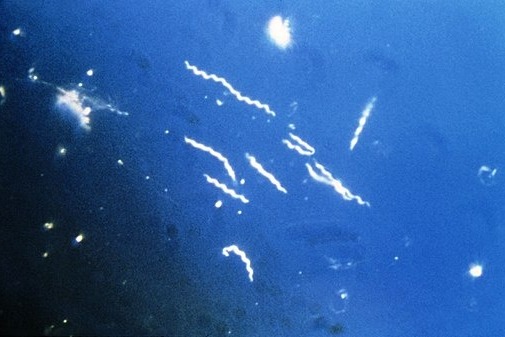 Once disseminated, Lyme can present symptoms within weeks or remain dormant for decades. The skin, joints, heart, and nervous system are common areas of infection. Because of the variety of symptoms, (particularly the neurological,) Lyme is called "the Great Imitator." It mimics the diseases MS, ALS, and bipolar disorder, to name a few. To further complicate things, diagnostic testing has been notoriously unreliable. Many patients have gone from medical doctor to alternative doctor and back again - being misdiagnosed, inappropriately treated, and even told, "It's all in your head."  
Meanwhile, the disease has progressed and the spirochetes have become more deeply entrenched. They've also formed colonies that can evade attack by secreting a gelatinous shield called a biofilm. Adding to the challenge, hosts were often co-infected with other strains of bacteria as well as viruses and molds that exacerbate their level of toxicity.
Chronic Lyme patients can get well, especially now due to recent progress made by devoted researchers. The road to recovery, however, is long and must be strategic because of multiple system dissemination, the challenge of biofilm and co-infections, and the weakened state of the patient caused by delayed treatment as well as the toxic die-off from effective treatment.  
Insurance companies, however, aren't required to cover Lyme Disease treatment beyond one course of antibiotics. I won't go into the details here, but Chronic Lyme is a controversial and heavily-politicized topic. Suffice it to say that many individuals and families have gone into economic hardship from the combination of disability, desperation, and out-of-pocket expenses, as is the case for our hero, Don. If you want more info about Lyme Disease, you'll find links at the end of this campaign.
OUR HERO, DON
Prior to the presentation of this illness, Don was a wonder to behold. Most of you can conjure images of him as an animated storyteller of wild tales peppered with sound effects, expletives, and Southern simile. His laugh was infectious and he was generous to a fault. He was an adoring husband to his wife, Anna, and a smitten father to his daughter, Bo.
Though his love for his family is still as strong and his figure of speech is still intact, the sound effects are gone and laughter is rare. He struggles to process information, his voice is often faint and raspy, and most days he is bedridden for at least a good part of the day. In his own words, here's Don's story. (Warning: I transcribed this story during a phone interview, and though I've edited out his searching for words, the expletives remain.)
Lyme can stay dormant for decades. There's even a theory that Alzheimer's is undiagnosed Lyme. Anyway, I grew up running through the woods of Crowder's Mountain, NC -  climbing trees, catching crawfish and snakes, trapping rabbits. I've pulled a lot of ticks off of me, but when I was around 28 and living in Raleigh - that's the bastard I remember because the bite got big and red and infected. I could have had a bull's eye rash but I don't remember because people weren't looking for those back then. Besides, it was on my nuts.
I didn't start to feel sick though until after I turned 50. I started getting skin infections, severe headaches, chronic sinus infections. I felt like I'd been snorting fiberglass, so I went to my doctor and was diagnosed with Hep C. I quit drinking, took the cure (Harvoni) and felt like something was lifted off me, but that only lasted six months. Then I started feeling bad again. I could' get out of bed a lot of the time, so I went to a naturopath who charged me 3K for blood work alone plus $750 visit. Nothing changed.
Next, I went to a holistic retreat where all they fed me was lettuce and I felt better again, briefly. Then I went to an infectious disease doctor at Stanford and he told me to go to a psychiatrist. I got an MRI. I'm still paying for that G@d D#@m thing. Hell, for a lot of this stuff.
I took a Transcendental Meditation class for pain management. Did two years of immunotherapy. Went to a clinic in Mexico. I was willing to do anything to feel normal again. Spent globs of money and ended up bedridden for two straight months last winter. Then a friend came to visit and he told me I had the same symptoms his friend with Lyme Disease had, so I bought a book about it, took the clinical self-test, and scored an 82.
Then I just started reading everything I could about Lyme - on days when I felt good enough to. I read books, blogs, forums, and then found the movie
Under Our Skin
. The poor bastards in that documentary - their story is my story! It's the same f*#@king thing! I found a Lyme specialist in SF who gave me the diagnostic test. I was positive for Borrelia and two co-infections, so I went on her strict diet and followed her protocol for over 6 months. I'm still too sick to get out of bed most days though. Healing and recovering from Lyme is hell. You have to detox your body, break down the biofilm, attack the spirochetes, detox the body, rebuild the body, and then do it again with different drugs. Now we don't have the money to continue treatment.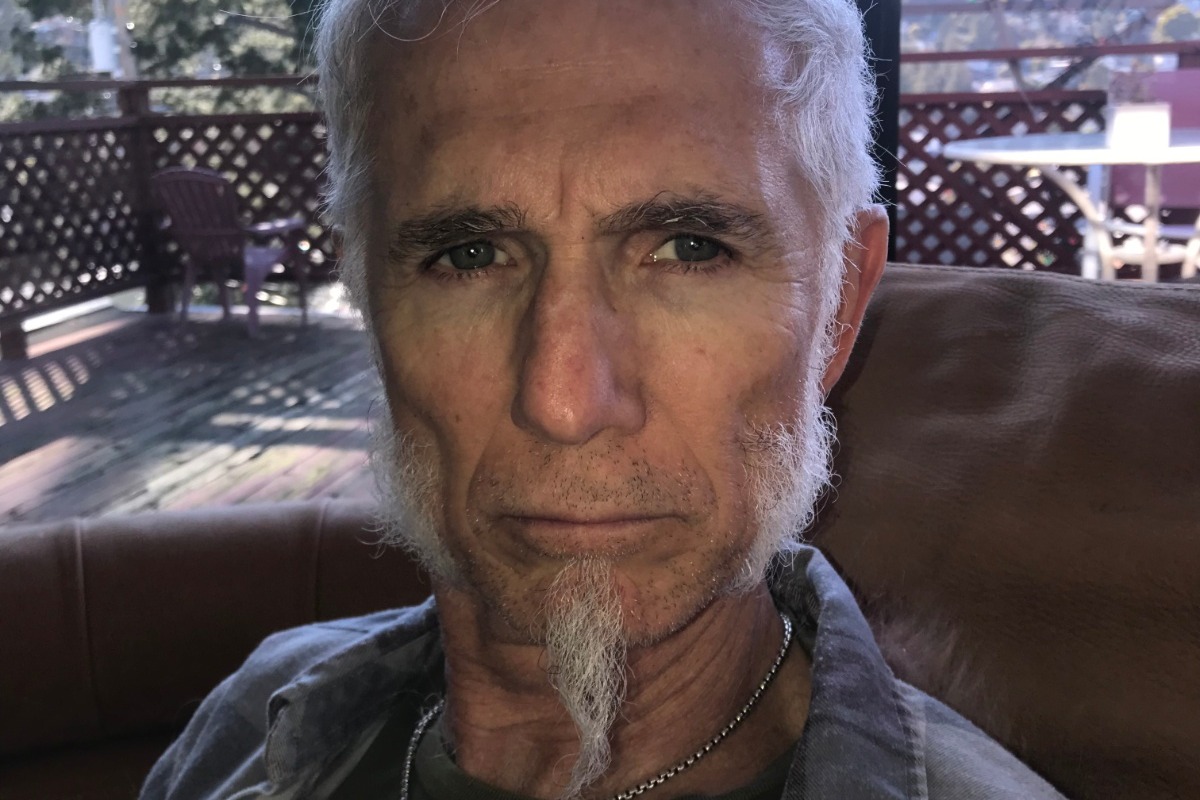 Days go by and I can't remember anything. It stresses my brain to think. If you asked me to do a simple math problem right now it would be painful. Sometimes I don't know how to phrase things. I can't do simple tasks. Can't drive. But Chronic Lyme symptoms come and go - so occasionally I have a good day. I feel like a normal person and in my mind, I perceive I'm getting better. I exercise and do something fun with Bo. Then I'm down again. I feel like I'm strapped to the bed, like rats are chewing on my feet, demons are attacking my joints, my eyelids hurt, my skin hurts. Lately, I've been waking up in the middle of the night with every nerve in my body firing. I feel like I'm losing control of my muscles. I try not to think about what a relief it would be to not wake up in the morning because I want to live to see Bo grow up, but I feel like I'm dying. This disease is soul-sucking. I hope you never get it.
UNCLE DON NEEDS YOU


So, dear friend, that is Don's story. You can probably tell he really wants his life back.
I offered to be his advocate when Anna called me in tears saying, "I have a crisis and I need help." Don and Anna tapped out their credit trying to get Don well. He can't work and Anna is exhausting herself by caring for Bo, nursing her sick husband, and trying to save their business. They live in the Bay Area of California and have no hope of having money for out-of-pocket expenses for at least a year. They do have private insurance and it should cover the antibiotics, but that will be all. 
We fear what could happen if Don languishes without treatment. His worst days are a horror to witness. Many of you know Jamie Johnson. She called me sobbing while helping to care for Don this past summer because he was so ill she thought he was going to die. Many Lyme patients describe the experience as being in a torture chamber, and permanent neurological damage and death can occur with Chronic (late-stage) Lyme, so Uncle Don really does need your help! 

HERE'S THE PLAN
After doing extensive research together, Don chose a new Lyme doctor with a more aggressive, integrative approach and a more positive outlook - Dr. Grieder of San Francisco Preventative Medicine is our guy. An ND who works with the MDs in his practice, Dr. Grieder utilizes cutting-edge treatments, has excellent Yelp reviews, is a little less expensive than Don's last doctor, and comes referred by a friend of a friend who was treated by him for a severe case of Chronic Lyme - and she's been symptom-free for over a year and a half. 
I already collected cash donations to cover his first two visits. (Thank you so much, Raleigh, NC!) His initial visit just happened on 2/19, and Don and Dr. Grieder really hit it off. (Thankfully, considering Don filled out his new patient form with, "I feel like boiled rat sh*t.") Now, all we need is 40K to cover one year of treatment. That's the ballpark estimate I was given by Dr. Grieder's office. If we hit this goal, the amount will cover Don's office and follow up visits, prescriptions and supplements, Low Dose Antigen Immunotherapy, IV Ketamine Therapy (for pain relief), and Ozone Therapy (to destroy pathogens and reduce inflammation). If we fall short, Don will still move forward with treatment - he'll just have to suffer more while he's getting it. Regardless, all the money we raise will go toward Don's medical expenses only. You'll find links to more info on Dr. Grieder and these therapies in at the end of this campaign.
I've known Don for 30 years. He inspired me to move to San Francisco so I would have never met most of you had it not been for him. Though he's been a solid friend in many ways over the years, he really blew me away when he and Anna gave me a goddaughter to adore. If you know Don, I'm sure he's done something for you, too.
The truth is, Don's given a great deal to his community over the years, so if he ever made you laugh out loud, or gave you a job, or booked your band, or hired you to DJ, or loaned you money, or bailed you out of jail (you know who you are,) or bought you a meal or a refreshing adult beverage (or many,) then please consider giving back. 
Giving feels good. Giving is good karma. I have no doubt your kindness will come back to you. So, I ask you to mobilize with me, people! In the words of Hunter S. Thompson, "WHEN THE GOING GETS WEIRD, THE WEIRD TURN PRO."
So, please donate whatever you can - whether 10 bucks, 100, or 1K+!  Then repost this campaign on your Fb page. Tweet! Post to Instagram!  Please also search your contacts and personally invite those you know who might want to contribute. Make phone calls or email those who are not on social media! We need everyone to
DIG DEEP FOR DON
! That's our hashtag and that is the beauty of crowdfunding. Everyone participates and miracles happen. 
(You can also use #lymewarrior, #lymedisease, #invisibleillness, #chroniclyme, #tickborneillness, #gofundme, #medical, #money, #support, and #campaign.)
So, I thank you for helping to bring Don Wyatt's laughter back into the world, I thank you for giving Bo Wyatt back her fun-loving papa, and I thank for answering the call of our very beloved Anna Wyatt.
From the bottom of my heart, Kim 

YOUR VERY OWN COMMEMORATIVE CAMPAIGN MUG!
Hoshi Hana of artlovefriend generously designed and donated some unique mugs for this campaign. They were a gift to individuals who donated $500 or more. Though we officially ended the incentives program on March, 9th, (two weeks after our starting date and just a few days after we were fully funded,) you can still buy a commemorative campaign mug through the
artlovefriend.com
website for. Proceeds at the point will be equally divided between Hoshi Hana and the
LymeLight Foundation
, a non-profit that provides grants for Lyme Disease treatment to eligible children and young adults.  You can also follow Hoshi Hana on Instagram: @artlovefriend. Scroll to see the mugs!
I call this item "Coffee with Don to Infinity." Come on! You know you'd enjoy seizing the day with a gander at Don while sipping your hot java! Scroll down and let your imagination wander.
OR you can choose the commemorative "Cute as a Hair on a Biscuit" mug. It's really up to you! This item was designed in honor of my favorite Donism.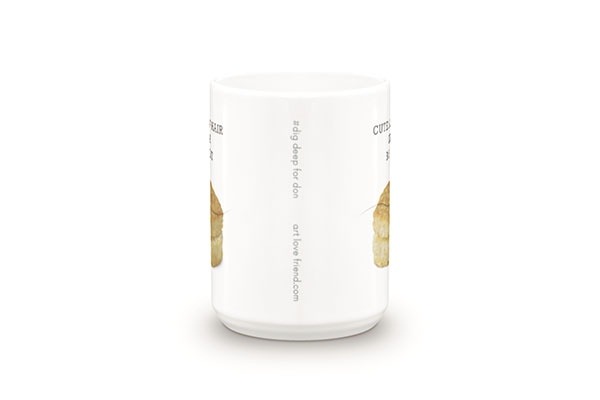 Just a few more things.
I'll keep this campaign open for a year so I can bring you updates of Don's progress.
Van Alston has generously offered to host a celebration party for Don when he is well. This event will be held at Slims in downtown Raleigh, North Carolina. It might take a year or so, but it will happen. We're making it happen! 
Th-th-that's all, folks!
Please check for ticks after enjoying the outdoors! We want you all well!

PHOTO CREDITS
Don w/ Cigar by Susan Crane
Borrelia burgdoferi image by the CDC
Most recent photo of Don by Bo Wyatt
"Uncle Don Wants You" compliments of Marlene Deel
Hunter S. Thompson in Fuck (film) by Steve Anderson (director)
LYME LINKS 

As mentioned, Lyme is heavily politicized. I chose these links based on my recent research and knowledge of Don's experience. 


Most Commonly Occurring Vector-Borne Disease in the US
(CDC)
Lyme Prevention
Lyme Basics w/ symptoms list
Lyme Stages
Chronic Lyme - profound debilitation
Under Our Skin - the film
(This film delves into Chronic Lyme political theories, controversy and activism.)
Under Our Skin Part II - Emergence
Lyme Tests
Lyme History
Biofilm
Co-infections
Lyme Brain
Lyme & insurance
Lyme Disease - Human Torture Chamber
Lyme Carditis - can be fatal
Long Road to Recovery
San Francisco Preventive Medical Group
Dr. Grieder
Low Dose Immunotherapy
Ozone Therapy
Ozone Therapy for Treating Lyme
Ketamine Infusions for Neuropathic Pain
Can Lyme Ever Be Truly Cured?
Lyme Rage
Become the first supporter
Your donation matters
Organizer and beneficiary
Kim Jordan
Organizer
Brisbane, CA