Hello everyone, Thanks for viewing our site! Please make sure you scroll down to read about Dog On It's journey and how this fundraiser came to life (We understand with the state of the economy, thing are financially tight for all of us so, for those of you who remembers the song), 
♪♫•*¨*•"I Got Fiiiiive On IT!" ♪♫•*¨**¨*•♫♪• LOL! $5.00 would absolutely be appreciated, no amount is to small because It ALLLLL Adds uP! Thank You! :-)
After 20+ years of focusing on and being devoted to raising 6 kids (my nephews, niece/an extended family member) as well as my own child, whom I am proud to say is a 2013 graduate of Morehouse College in which, President Barack Obama was the keynote speaker that year and received an Honorary Doctorate. With this (from time to time), I like to jokingly say, "My son and President Obama graduated together" LOL!
As for the children in my care, I diligently ensured all 6 graduated high school with respectable grades, and after getting 5 teens off to college consequently, it was time for me to begin redirecting my attention to focusing on myself and the rest of my life because PHEW! I'm sure everyone understands how consuming and stressful it can be for 2 parents to get 1 child off to college. So, imagine the challenges I faced as a single parent/guardian to 6 teenagers (with staying on top of parents teacher conferences, ensuring homework and projects were handed in correct and timely, meetings in the principals office UGH! ;-/ along with tutors, study groups,various sports & extracurricular activties,college preparatory courses, SAT's, ACT's, NCAA course requirments, college applications , in addition to purchases of computers, clothing, coats, and shoes for men sized boys(just to name a few) Siiiiiiiiiigh..... And lets not forget the super sized grocery bills. YIKES!!Is Right! However, with prayer, God's love, grace and mercy, I Did It!
Thus, with me being a new "empty nester" it was time for me to "Get a Life" of my own. But, with the state of the economy and lack of great paying jobs, I decided to devote myself to my own business. And a little over 2½ years ago, with my natural love for dogs, I opened "Dog On It Doggie Daycare" in Fort Lee, NJ. 
With Pet Care being a billion dollar industry and growing, I had a sterling credit score, a great business plan and my personal finances all in order so, I felt I had all "my ducks in a row" and was ready to face the challenge and opportunity of "becoming my own boss" I secured a commercial building in a prominent location where a multi-billion dollar construction project is going up directly across the street from my business wherein, there will be a new shopping plaza complete with boutique retail, restaurants, a movie theater and 2 upscale 47 story residential towers that allow dogs!
 As a matter of fact, one of the fabulous new residential towers "The Modern" recently opened. I've met with management and, Dog On It Doggie Daycare is now listed in their new residence-welcoming packet. So, people are coming, calling and finding me albeit slowly but unfortunately, it's just not happening quickly enough to stay here and capitalize off all my hard work, investment and all the new growth in the neighborhood. 
Unlike traditional pet care facilities, my concept is a unique "Spoiled Dog's Home Away From Home!" Dog On It Doggie Daycare is a fresh smelling, sanitary homey environment where furry babies socialize, romp and play all day.  Dogs can also lounge around and nap on bunk beds, sofas, and chairs while listening to music or watching our virtual fish tanks, favorite pet shows and cartoons on flat screen TVs.   
Our lovable pals have the best seat in town with our big, bright, open picture windows and cushy windows seats to watch the stimulating scenes of the George Washington Bridge, pedestrians, and parents with children who routinely stop by to enjoy watching the dogs at play. To view our beautiful space and happy pup parents, please go visit our web site at www.DogOnItDoggieDayCare.com 
Once opened, with the cost of renovation, equipment, supplies, zoning legalities, legal representation, land use consultants and architect, in addition to a high overhead, employees and the price of continuing the marketing was all overwhelmingly to expensive, and eventually, I exhausted my savings and sadly, I fell behind and no longer able to advertise in order to bring in more customers. 
Therefore, I have to either catch up with all of my arrears or I'll be forced to leave my lovely location. And what makes this time even more difficult is that January - April are the slowest months of the year so, it is extremely difficult to generate money to pay basic bills during this time, let alone, trying to find money to move to another location, which will require a small renovation.
I have really great customers and they are loyal to me, just as I am loyal to them, we're like a family so understandably, everyone is extremely sad with my news, fretting and feeling at a loss because, their pups are their children and (while at work or vacation) they only feel comfortable with them being in my care, in a happy, clean, homey-environment with all their fun-loving pals, they simply want the best for their bosom buddies. As a matter of fact, when Frankie's mom 1st found Dog On It Doggie Daycare, she fell in love with my facility and decided, she could finally buy the puppy she'd been dying to have because (as a working mom, away from home long hours each day), she now had a great place with "Auntie Bridgette" :-) to help her care for her furry baby (just as human parents feel when they have a baby and are looking for a babysitter, childcare and/or schools).
 Despite my all my efforts, I am Sooooo frustrated, saddened, feeling bummed out, depressed & defeated with the position I'm in because I gave my all and did my absolute best to make this/my baby work! With me being the only African American business owner in Fort Lee, NJ and a women (a minority 2x's over), I understood going into this that, it was not going to be easy but I'm a hard worker, I'm honest, fair, I have integrity, I'm focused, diligent and I am well aware that, "nothing worth having is going to be easy to achieve" (especially with me being a single women, in the world alone) therefore, "I put on my big girl pants" Man'ed-up" and I went for it! And just as friends and advisors told me, "When you open your own business. you have to be "ALL-IN!" So, with lots of prayer and a great work ethic, that's exactly how I approached it, ALL-IN, focused and determined to successfully jump all the arduous, time consuming and expensive hurdles that I encountered in getting opened.  
For the past 2 ½ years, as I generated money, I responsibly reinvested it back into Dog On It, in order to move things forward. As a new business owner, I am hands-on, I do everything it takes daily to maintain a beautiful facility so, with or without my staff I clean, I make sure all the dogs receive 3+ walks a day, I also pick up and deliver pets to & from home as well as vet visits with Dr. Jaclyn Kim (redroofvet.com/veterinary-team). I also make home-made doggie treats and prepare specialty home cooked meals according to the pets diet and the customers specifications, I have a groomer available as well as other services in order to keeping customers happy and their pampered pups running to my door, always excited to be here! Each morning I wake at 5:30am so I arrive at my business by 6:45am, 7 days a week / Monday thru Sunday (missing a lot of church and keeping the members of the Usher board a bit annoyed with me (being that I've been a member12+ years but frequently absent or tardy due to work). Additionally, I routinely don't arrive home until late 11:00pm, 12 - 1am. PHEW! Lawwd Jesus! I'm sure you can imagine how I am simply burnt out mentally, physically and emotionally at a cross road in my life, with no idea of which way to turn?
 Of course, I've tried seeking  and minority funding that many people have told me time & time again, "there are tons available!" but to date, no one has ever been able to give me a company name, or any contact information for these mysterious organizations. Also, my personal research never panned out either, which left me feeling those were tales of "urban legends?"  
 Additionally, I've tried finding investors in which, one wanted 50% equity but didn't want to put in 50% of the money nor did they want to come in routinely to do any of the work. They also wanted to be a 50% partner forever, without ever giving me an option to buyback the 50% equity with interest (as I offered). I just didn't see how that was going to work because #1 it was unfair to me and #2- a partnership is like a marriage both parties have to put in 50/50 in order to make it work and although couples go into their marriages madly in love but unfortunately, a considerate amount do not stay married forever (even they have a way-out going into the partnership). There was another investor who didn't want to invest/match 50% of the monies that I'd invested but requested 80% equity, making me an employee (now, can you imagine investing your life savings into creating, building and opening a beautiful and unique business, having to do all the work but only owning 20%)? And on top, he only offered me the option to buy back 30% of his equity, leaving me with him as a 50% partner foreverrrrrrr. UGH! ;-/  
Perhaps if any of my interested investors were the successful ladies and gentleman from televisions SHARK TANK then, I wouldn't feel like I was on the verge of being eaten alive "foreva-eva" or "For as long as we both shall live" smh....
With this, friends, supporters, customers and family suggested I seek investors from the world via GoFundMe (before this, I'd never heard of such a thing? but I researched its legitimacy) and here I am! Trying it for myself.
Please be ware that No donation $5, $10, $15, $20 etc. is too small - So, if you can help or like it, tweet it, share and/or repost my GoFundMe.com/DogOnIt link with your friends, friends of friends and family, I would greatly appreciate your time & consideration!
Thanks PaLs! xo;-)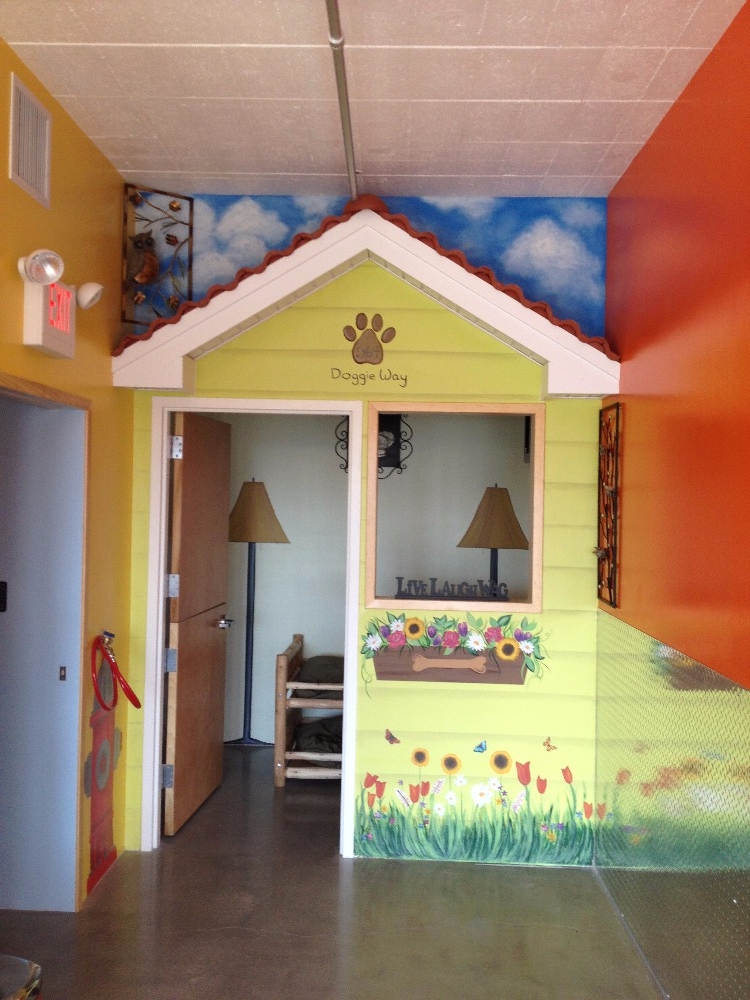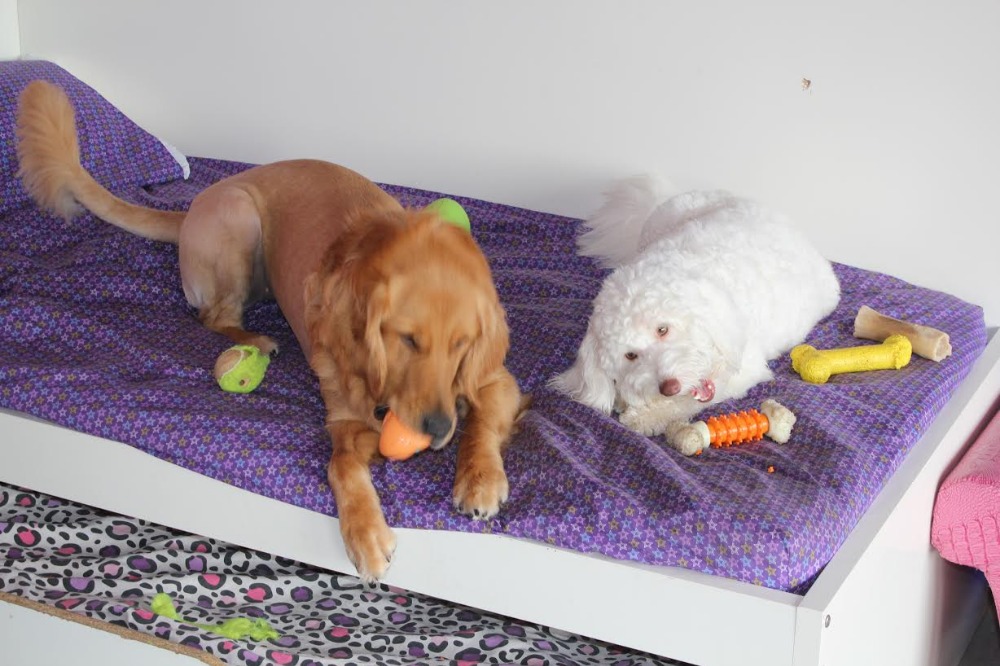 Your Support is Greatly Appreciated! xoxo:-)

Organizer
#1 fundraising platform

More people start fundraisers on GoFundMe than on any other platform. Learn more

GoFundMe Guarantee

In the rare case something isn't right, we will work with you to determine if misuse occurred. Learn more

Expert advice, 24/7

Contact us with your questions and we'll answer, day or night. Learn more