Doggie Love - Backyard Rescue
Hi Friends, I need your help! 
For those of you who know me, you know how much I love animals and that one of my life dreams has been to start a shelter for lost, misplaced, abused, and unwanted animals.
I had my first doggie rescue experience on December 28, 2014 in Guadalupe, Arizona. I set out for a bike ride with friends and ended up rescuing 6 doggies from a backyard. These were dogs I had been keeping an eye on as I noticed they were always tied to the fence, and one of the dogs had 4 tiny puppies she was caring for. On Sunday when I pedaled by, the momma was calling out in distress and I thought it was because one of her puppies had run off. I searched around and quickly realized she was in very bad shape from starvation and dehydration.
I jumped into action and sent my friends home to get the car to so we could get all the dogs out of there. We took away momma, her four sweet pups and another young male who had clearly been abused. We named the mamma Chief and the young male, Fletcher. 
Chief needed immediate medical attention and with it being a Sunday we weren't able to get help from a shelter. I didn't think twice about offering to cover all of her medical expenses in order to save her life. We got her the best care in a 24 hour facility and I sat with her for hours at a time stroking her sweet head and willing her to pull through for her babies. 
After 36 hours of fighting to survive, she gave in and passed peacefully on a warm, soft bed surrounded by love. We cared for the puppies at home for 4 days and have taken them to Lost Our Home Pet Shelter who graciously agreed to take them in, care for them, and find them amazing forever homes. We are all exhausted after being on puppy duty, but miss their cute puppy noises, smell and snuggles.
As much as I wish animals never needed rescuing, the reality is, they do. This is the start of many future rescues and eventually a facility where we can house animals in need. 
I am asking you today to please donate what you can to help me cover the cost of the medical bills. I have personally incurred $6000 in medical bills. If you aren't able to donate with money, please help by sharing this with your friends and family. Anything raised above and beyond $6000 will go to Lost Our Home Pet Shelter to help out with the puppies medical costs. 
Fletcher, puppies, and Chief thank you VERY much!!
Amy xo
ps. Fletcher is happy and healthy at home with me and Bentley.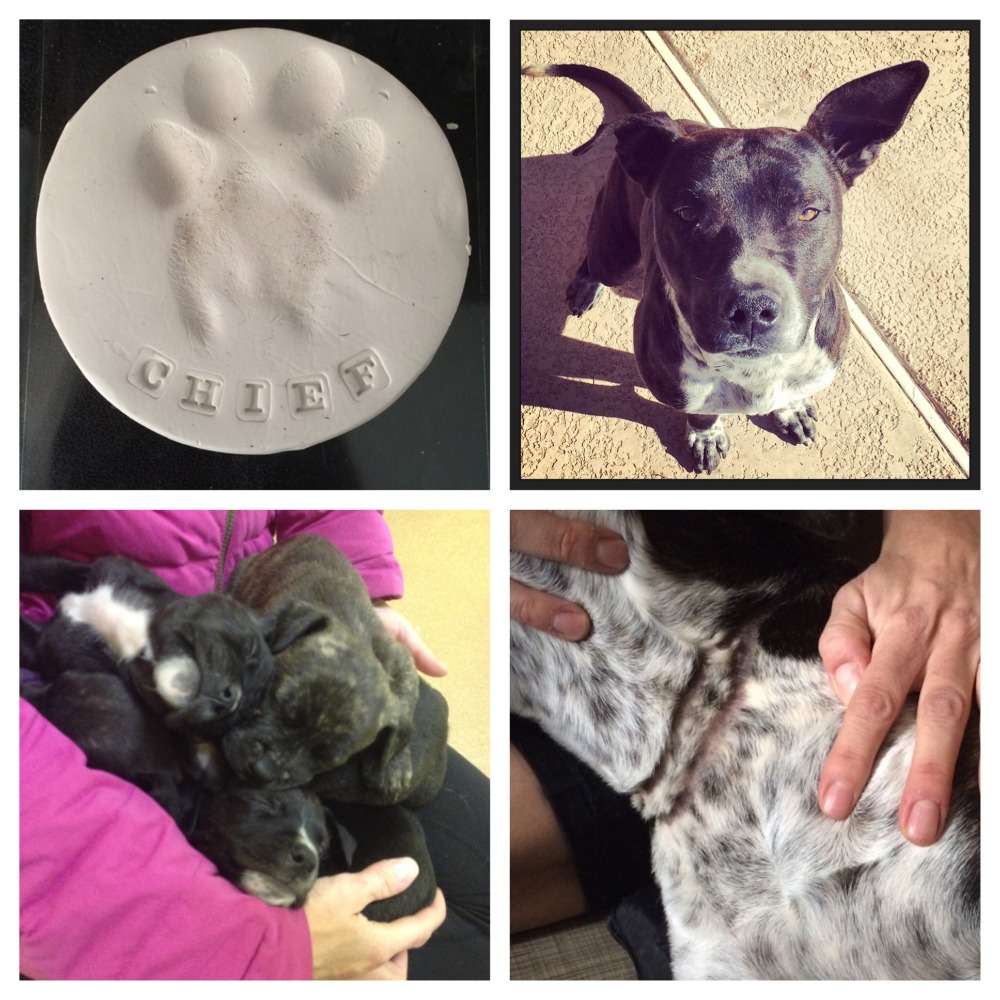 Organizer
Amy Remark
Organizer
Tempe, AZ