Save NY City's Public Libraries
Save the New York City's public libraries from underfunding and developer destruction.  New York and Brooklyn Public Library Trustees (Queens to follow) are selling and shrinking libraries because they say they can't afford to maintain them.  Even low-cost repairs like fixing air conditioners aren't happening.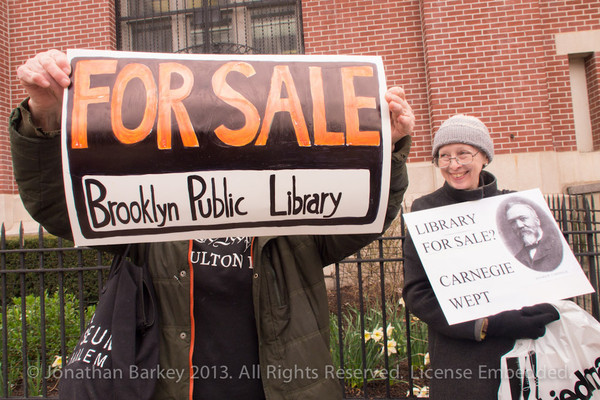 City administration officials in spite of a huge budget surplus are not funding capital repairs so libraries are being given away at an absurdly low cost to developers.  Help us stop the pattern of underfunding, attacking, removing books, and then shrinking libraries.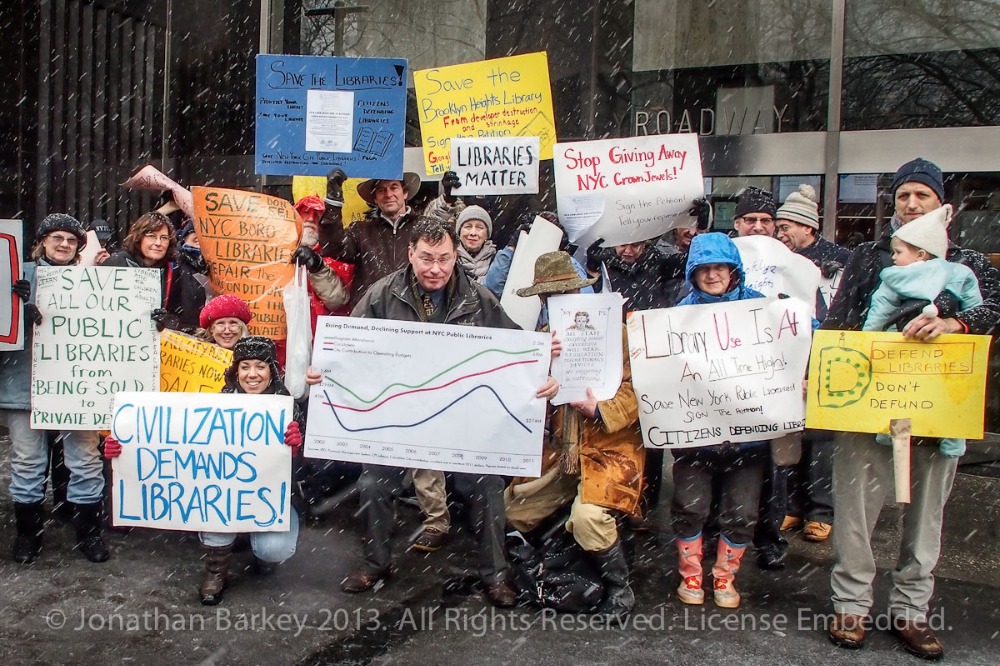 We believe it's crucial to support the hard work of librarians and staff.  We are raising money for public awareness and education, legal help and advocacy.
Circulation of physical books and usage are at an all-time high.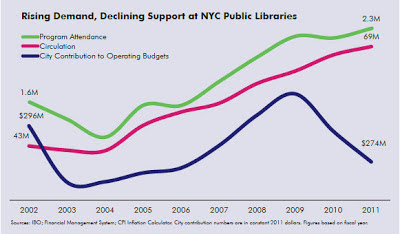 Libraries allow access to knowledge and opportunity for all.  Help us protect libraries from real estate developers and allow us to advance the great tradition of libraries for future generations.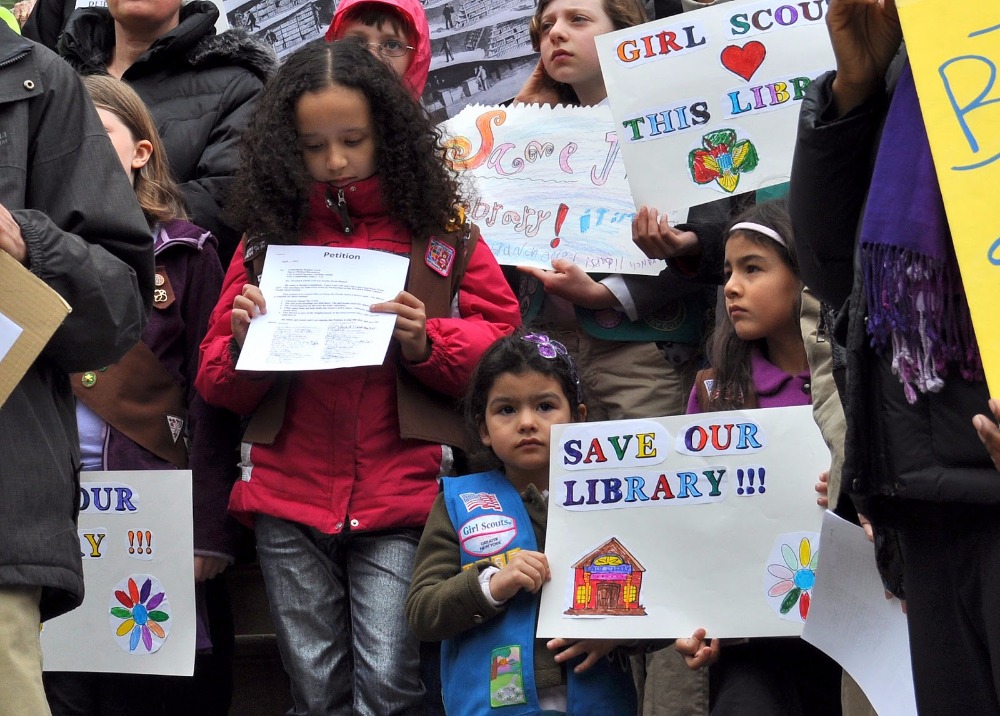 We are Citizens Defending Libraries.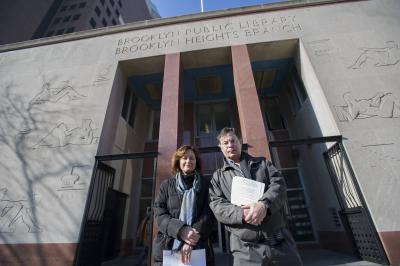 See our video below.  See our web pages, Facebook page, YouTube channel and Twitter feed.  Donate, join the community and sign the petition. 
Become the first supporter
Your donation matters
Organizer and beneficiary
Michael D D White
Organizer
Brooklyn, NY
Carolyn McIntyre
Beneficiary