DKGaming Is Going To Super!BitCon
Divine Knight Gaming
 is an indie game developer from central Oklahoma. Founded by brothers Willis and Zachary Knight, we are currently developing our first major game project. 
As we prepare to start our promotional campaign for our next game project, we plan on attending
Super! BitCon
 in March. 
We are currently working on prepping some of our earlier games to use a playable demos at the event as well as showing off early work on our current project.
However, to make this event to be the best it can be, we need swag. As an studio with little seed money, we need your help. We are working in our spare time and with our own dime to make this happen and we know that the more support we get from the public, the more successful our game and company will be.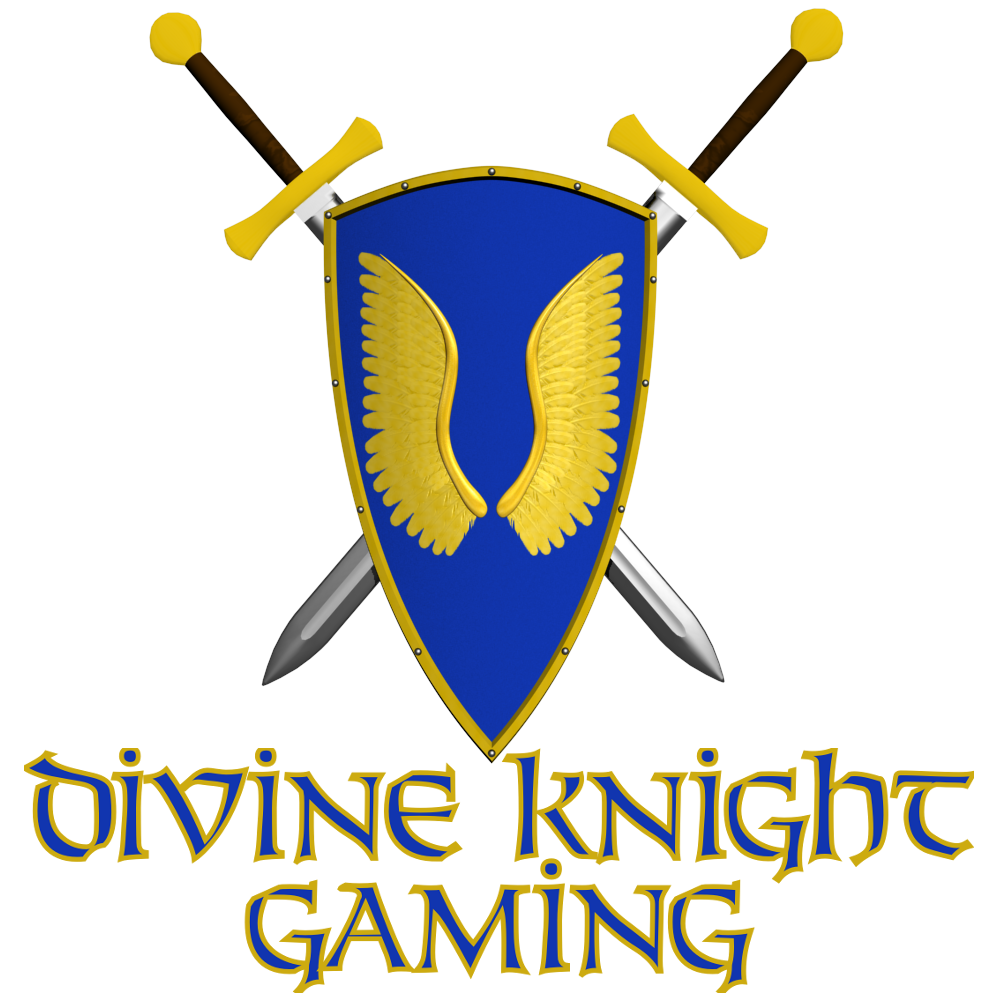 So, what are we looking to get?
ACHIEVED
: First Things first, we need a banner. This is so that everyone who comes by our booth knows who we are. It is going to be relatively simple, just our studio logo and name. We just need about $30 for this.
The second thing is a whole bunch of stickers. People love them and they make easy give aways. We want to make a sticker of our logo use them as the primary bit of swag at our booth. The more money we raise, the more stickers we can buy. In addition, everyone who donates $5 or more will get a sticker of their own. We are going to order our stickers from
Sticker Giant
, a service we hear a lot of good things about. We need $220 to get these. That will get us about 500 stickers. 
Update: 
through outside funding, we have raised enough money to buy $250 stickers in time for Super! BitCon. 
Finally, We at Divine Knight also love patches and want to be able to have some ready to sell at the event. This patch will be of our logo as well. Anyone who donates $10 or more will get one of these. These will come from
You Patches
.  We need about $250 for these.  This will get us 200 patches.
That is not all. Anyone who donates $5 or more to this GoFundMe campaign will get a copy of our game when it is finished. And Everyone will be added to our email newsletter list, if you want to be. This way you can get all the latest updates to our game and other news from Divine Knight Gaming.
What games have we made?

We have made some smaller games as we have prepared our toolchain for our main project. A
full list of games
 we have made can be found on our site.
Here are some of our personal favorites:
Demon's Hex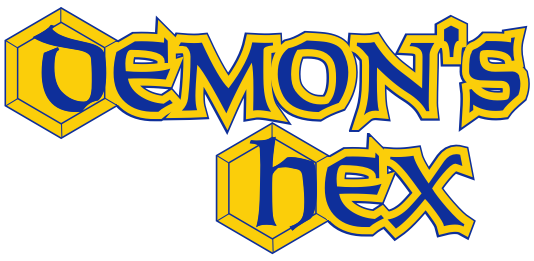 This is one of our earliest game ideas. It is a card game styled after Tetra Master and Triple Triad from the Final Fantasy franchise. While the game is far from 100% complete, it is playable and fun. We attempted a crowdfunding campaign to finish it, but it was unsuccessful. We are taking a break from it while we pursue our current game project.
Board Game Quest
A Simple RPG style board game inspired by the Lego Heroica line. This is one game project that We want to return to to fully expand into a major game. But for now, you can have fun trying to beat the game as one of four different classes of characters all with their own abilities.
Amazing Mazes

A fun maze exploration game. Find your way to the end of the maze and beat your time. Choose from one of four mazes to challenge yourself. 
This is another game that could easily be expanded to include a ton more mazes and maze styles. It would also be a prime candidate for testing controller support for future games.
Alex's Meadow RPG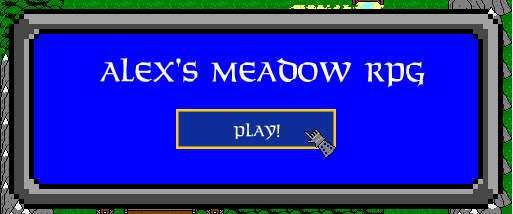 This game is a precurser to our future RPG efforts. It is probably one of our most complicated games when it comes to design. You can play as one of four different classes, each with a unique ability that impacts play. Some classes make the game more difficult than others. We probably will not make any future RPGs in exactly this style.
Our Current Project
We don't have extensive details of our current game project as it is in early design. We can give a general idea of what we have in mind.
Our next game will be a top down adventure game in a 16-bit retro style. We at Divine Knight are big fans of old SNES adventure games such as Legend of Zelda, Illusion of Gaia, Secret of Evermore and Alundra. So we are going to be making one ourselves.
I am currently working on a quick prototype of a game in this style, but with Gameboy style graphics, just to get an idea of the scope of the game. You can see a Gif of this here: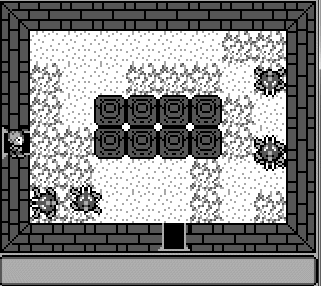 This image is not indicative of our final game idea. Our game idea will be designed as a 16-bit game with full color and much higher resolution.
Our goal for this campaign is to have art and a prototype to be playable at Super! BitCon at the end of March. To that end, we are holding this campaign to help us have the best booth we can. So we need your help. Please donate.
You should also Like us on
Facebook
 and Follow us on
Twitter
  and Add us on
Google+
.
Organizer
Ephriam Zachary Knight 
Organizer
Oklahoma City, OK