Problem 
Homelessness continues to rise and spread across the US. There are many factors that contribute to this growing epidemic: unemployment or job loss, loss of loved ones, domestic violence, addiction, divorce and family disputes, depression, untreated mental illness, and physical disabilities.
While serving the homeless population in the city of Atlanta, we (
Love Beyond Walls
) have come across many homeless individuals who have ended up in that situation because of a lack of gainful employment. 
This lack of gainful employment causes individuals to become homeless by not having enough financial resources to pay for housing. 
Story
Three months ago, we met Bruce. Bruce was walking down the street close to our offices and he was frustrated, jobless, and most importantly, confused. I peeked my head out of our office door, and asked him if everything was okay. He responded that he was homeless and the temp agency (he was working for) had no work for him this particular day. He went on to explain how he only made $40 dollars for a full 8-10 hour day of work, and how he wished he could use his God-given skills more.
I invited him into the office, and asked him what he knew how to do. He responded, "I can do anything construction based, and I can build things." I pointed to an art piece that was given to our organization from a friend and asked if he could replicate it. He said, "Yes, I will need was some old pallet wood, paint, nails, and a hammer, and I'll try to make a piece of art." We went and got all the supplies, and Bruce made our first piece of art. It said, "Give Love Away" (one of our organization's phrases).
We posted Bruce's work of art and asked our followers to bid on the artwork so we could pay Bruce for a day's work. Within 30 minutes, one of our followers made a bid and we were able to pay Bruce for a full day's work for only 2 hours' worth of work! He was not tired or burned out trying to work 10 hours for $40 dollars pay.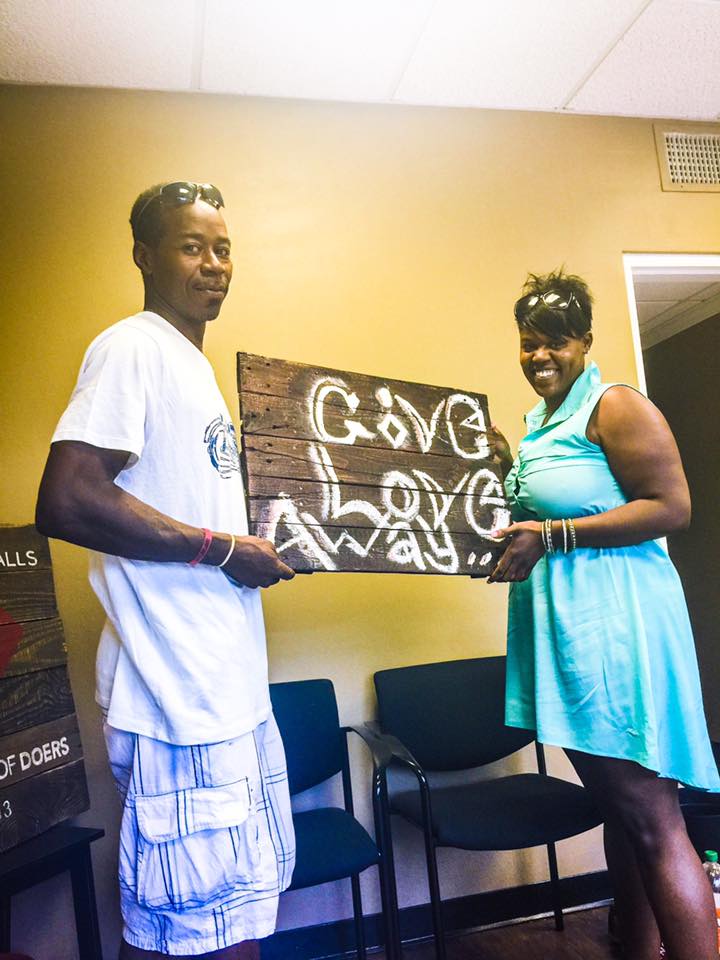 Watching Bruce, we began to admire his creativity and his strong desire for responsibility and work.
Additionally, we noticed that his confidence starting to build. He felt a sense of worth, community, and fulfilment. Since that day, Bruce has been working with Love Beyond Walls for almost three months now.


Thus, Dignity Art was born!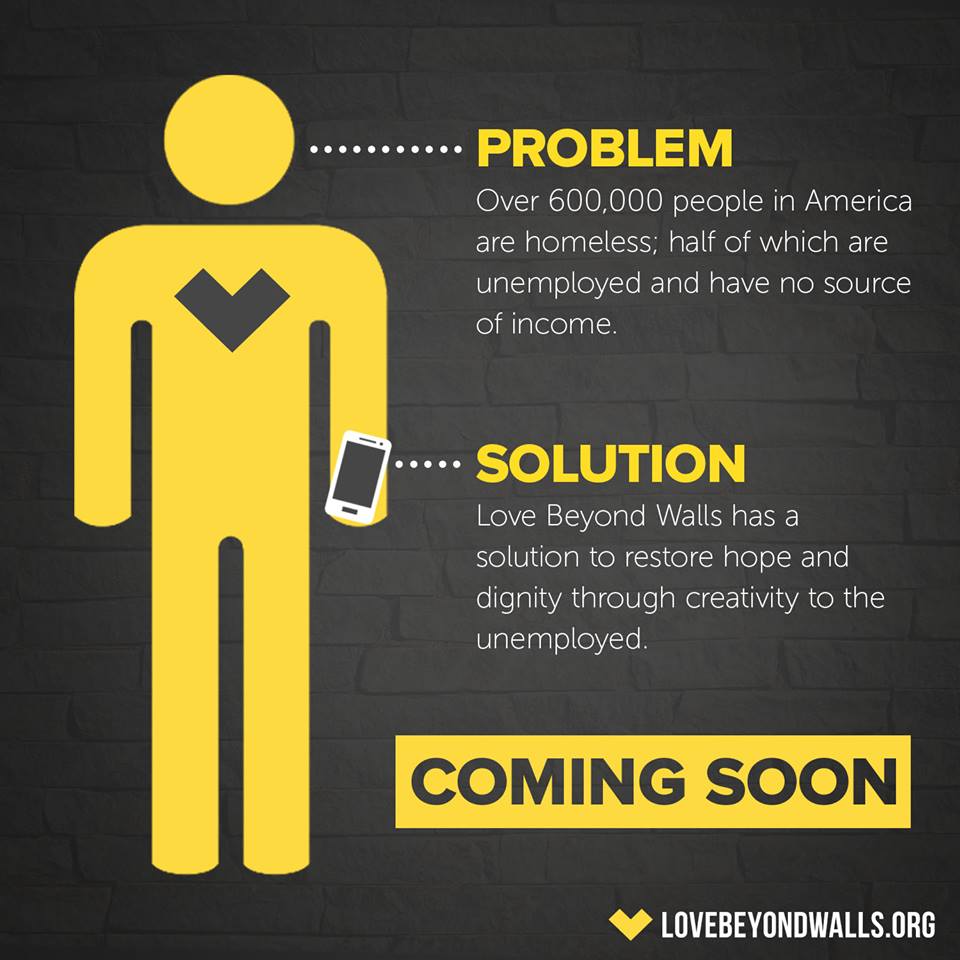 More Bids & Requests 
Almost three months later, Bruce and a few more guys have created over 70 pieces of art. This art has included end tables, two beds, a coffee table, and we are now working on our first "Dignity Art Show" to highlight the 40 handmade pieces of art made by two men who are transitioning out of homelessness. 
It has been so amazing to see Bruce (a man transitioning out of homelessness) literally working to build the pieces to his life. Wouldn't you agree? (Picture above are supporters of the art)

Solution & Goal
Our first goal is to purchase a home located two miles away from our Love Beyond Walls office and convert it into a live/work space where we can take a few men off of the streets and employ them but we need your help!
During this journey, Bruce has been staying at a local church as well as at our facilities, and now we have hopes to purchase this home and house guys who have a heart to work. We will mobilize  and partner with homeless (men and women) and local teams to transform the home.  
We want to take this house and turn into an incubator for people like Bruce to learn how to create art and furniture out of reclaimed wood, learn photography, grow as a citizen, and experience a genuine opportunity.
This house will be called,
"Dignity House."
Many may ask why? Because this house will become a foundation for those that we will serve with the program. We desire to launch "Dignity Art" not only to train men, women, and youth who are battling homelessness and poverty, but to provide part-time employment for those who want to literally put their lives back together piece by piece. This program will educate men, women and youth on how to make pieces of art with photography and reclaimed wood.
The art pieces will be profiled online through a digital platform (website), and sold to the highest bidder (similar to what happened with Bruce's first piece of art). Each picture that is purchased will be printed, mounted on a canvas, and mailed to the purchaser, and if it is wood, it will be picked up or mailed to the highest bidder.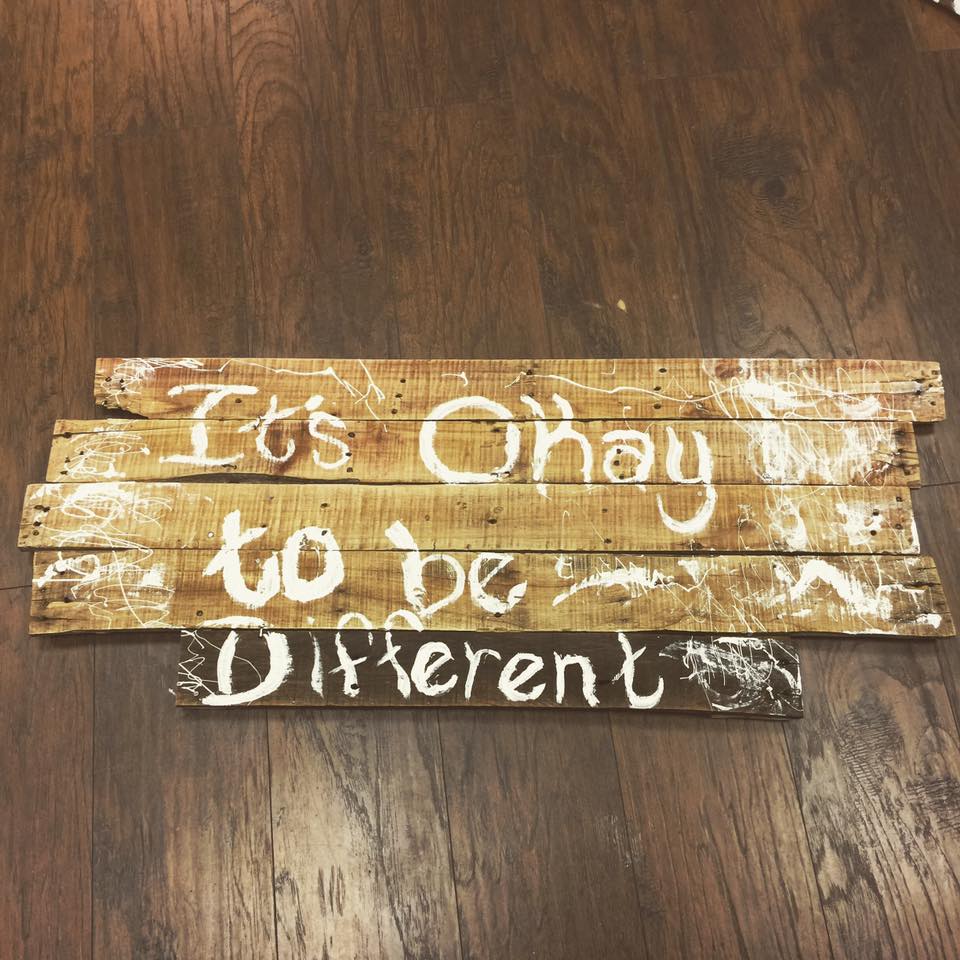 The program will do three important things: First, it will give people an opportunity to learn a marketable skill they can utilize in the workforce. Secondly, it will give each person an opportunity to find their voice and heal from social pressures and grow in faith. Lastly, it will create an opportunity for individuals to gain dignity through employment and community housing.
This program is simple! It will give people a way to mine out the treasures in the midst of their tragic circumstances, and give them a way to share their stories with the world.
Will you help us raise 22K to purchase our first home as an organization?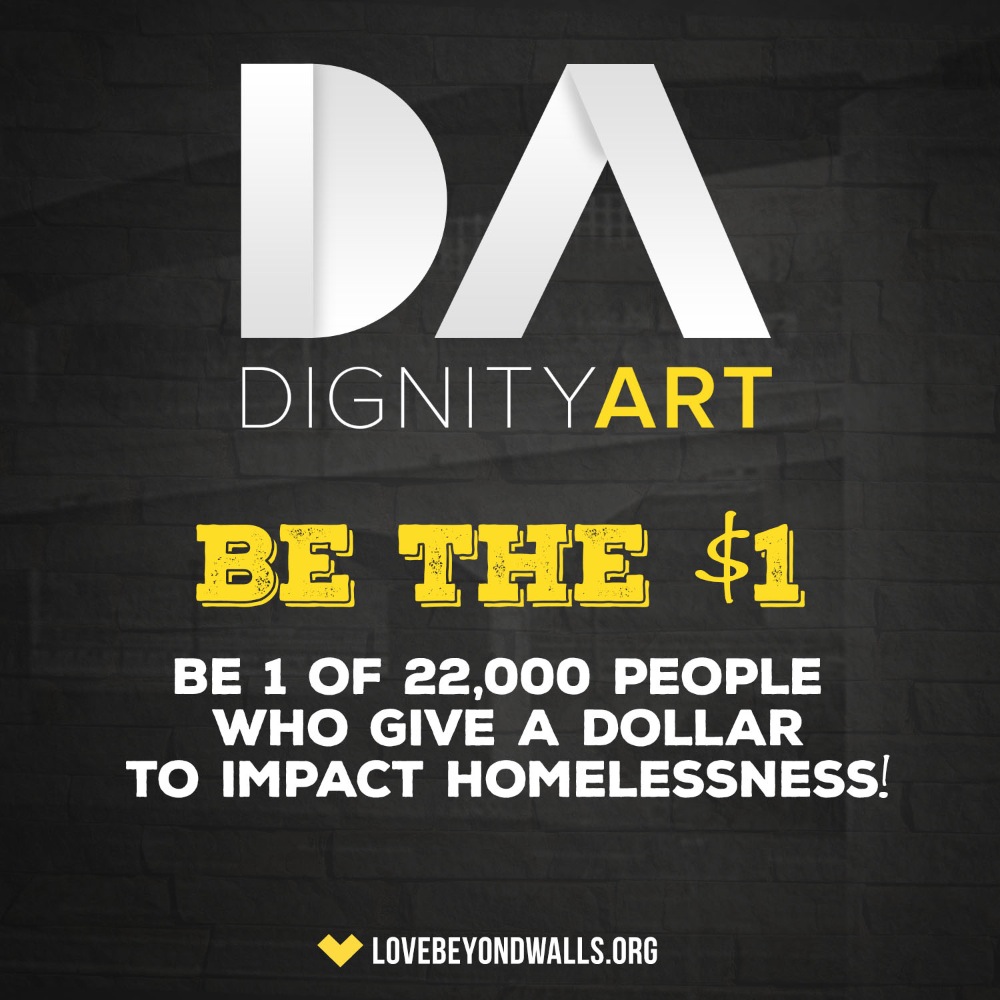 Terence Lester, Executive Director of Love Beyond Walls