Hi, my name is Yenktesh Reddy and I have created this go fund me page to support the Baglin family through an extremely hard time.  Below is a brief explanation of what they are going through.  
On 22 December a beautiful baby girl Eva was born a new little sister for Aria.  Eva was born with a very rare heart condition.
Little Eva has had to battle from day 1.  
On Christmas Eve she had her first open heart surgery. In her first 5 weeks  of life she has spent all that time in hospital having open heart surgery, surgical chest closure, 2 collapsed lungs, CPAP, vocal cord paralysis, more blood tests and X-rays than you can imagine, endless NG feeds, and her first Christmas, her first New Year, and her first Australia Day spent in the Children's Hospital!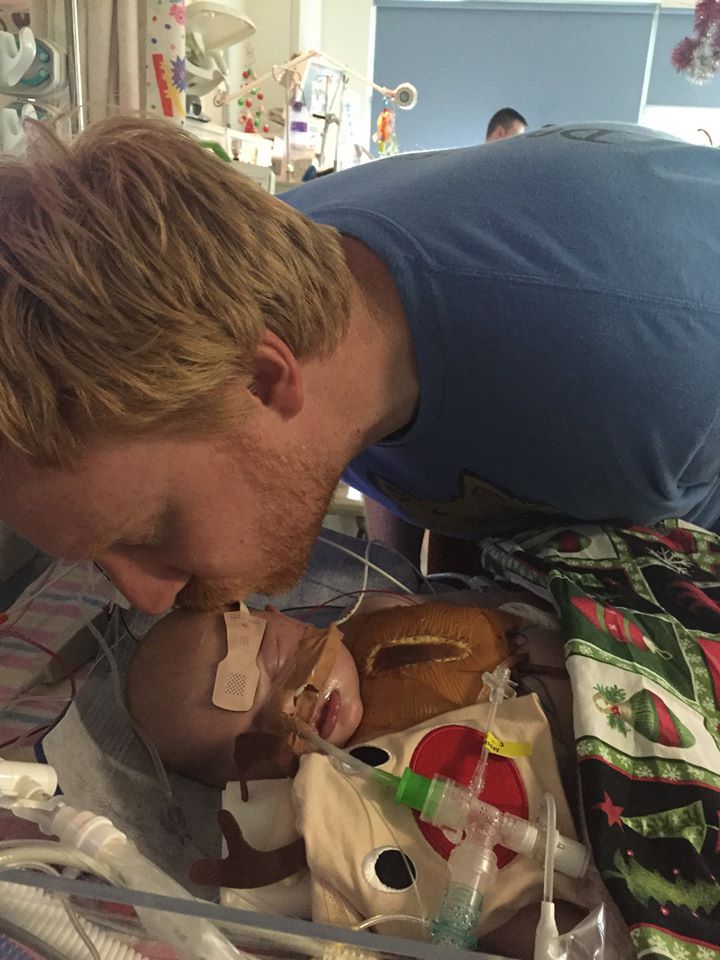 On
19th of April
Eva went back into hospital for a cardiac catheter.  
However - just when you think things cant get any harder - the day before Eva's cardiac catheter, (
18 April 2017)
Luke was admitted to hospital with what everyone thought  was lung cancer and multiple secondary brain lesions.
The Baglins  were told to get their finances in order. Surprise, turns out that a biopsy showed the lesions were actually a fungal infection (carried by gum trees!) and Luke in fact had an overwhelming fungal meningeal encephalitis not cancer. So Luke is very, very sick (thankfully not cancer sick) and in hospital for a well long time for IV medication treatment and second daily lumbar punctures to relieve brain pressure.
Luke won't be out in time for Eva's open heart surgery which is today
22 May 2017!
As you can see this is more than any young family should need to cope with let alone the financial pressure they must be under.  
Please dig deep and help the Baglin's get through this tough time and not have to worry about the stress of all the medical bills mounting up.
A small donation will go a long way.
Help spread the word!